Customers can also shop for other new products like infrared straightening brush and UV LED nail lamp to easily enhance their looks and improve their physical appearance
MiroPure, a reliable online store for beauty gadgets, announces the addition of top-quality new products to their collection. Their latest addition includes the MiroPure Curling Iron Hair Waver 803A, an excellent product designed to help anyone achieve beautiful beach curves. With the gadget, any hard to curl hair can be transformed into waves with very little effort.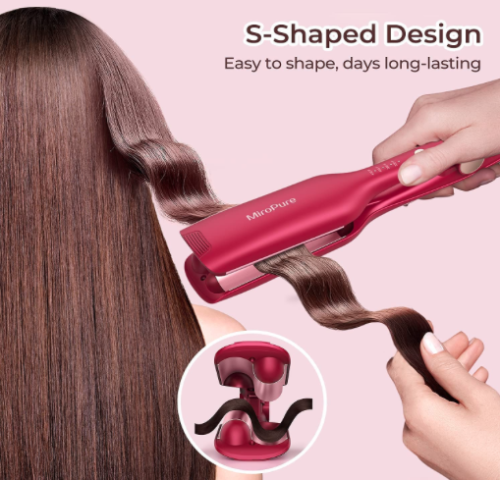 The biggest challenge to using a curling iron is the waiting time for it to get hot. MiroPure has developed its product to heat up very quickly, helping to save precious time. It has an adjustable long-lasting heat 320℉ – 430 ℉ Dual Voltage suitable for all types of hair. Within a few minutes of application, the hair is ready to hit the streets and turn heads. Features like indicator light, cool tip, 360 degrees swivel power cord, and lock switch make it safe to use and store.
Weather conditions are predictable, and most of the time, they can be unforgiving to the hair. MiroPure has also added a Hair Straightener Brush to help anyone achieve straight, smooth, and elegant hair with very little effort. The product has 13 Heat Settings with LED Screen, Anti-Scald, and auto-off, making it a perfect addition to every home salon. It comes with Ionic & Infrared Technology that protects the natural essence of the human hair and prevents damage. While many hair straighteners are bulky and difficult to handle, the MiroPure product is compact and easy to use due to its ergonomic design and safe handling. Users also will have a safety glove they can wear to protect them against burn, which further increases the efficiency of the product.
Every home and salon needs a nail dryer that makes it easy to complete the process of creating a gorgeous nail do. MiroPure introduces the UV LED Nail Lamp 48W Nail Dryer Gel, with 33 durable LED lights, 4 time settings, and a smart sensor. The product is designed to ensure faster drying on toenails and fingernails, suitable for gel nail polish and curing. People who are still using traditional nail lamps are missing out a lot. UV light is a better option because it's closer to white light, protects the hand against damage, does not harm the eyes, and ensures the right nail color is achieved.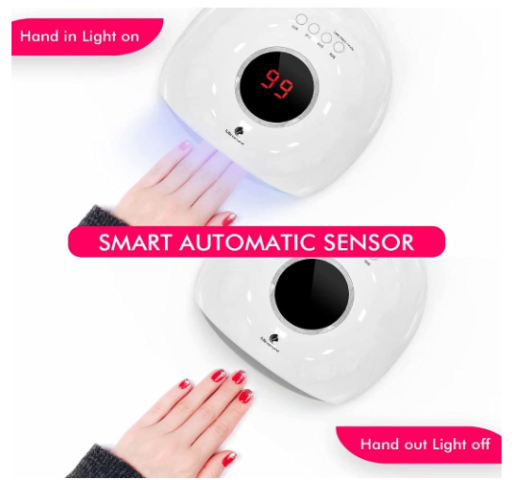 For more information, please visit https://miropureshop.com/.
About MiroPure
MiroPure is an online store offering a massive collection of beauty gadgets and appliances like hair styling tools. The company is committed to improving the lives of its customers by continuing to add quality products to its store.
Media Contact
Phone: 1-855-666-5111
Email: support@miropureshop.com
https://miropureshop.com/
Media Contact
Company Name: Miropure Online Store
Email: Send Email
Phone: 1-855-666-5111
Country: United States
Website: miropureshop.com