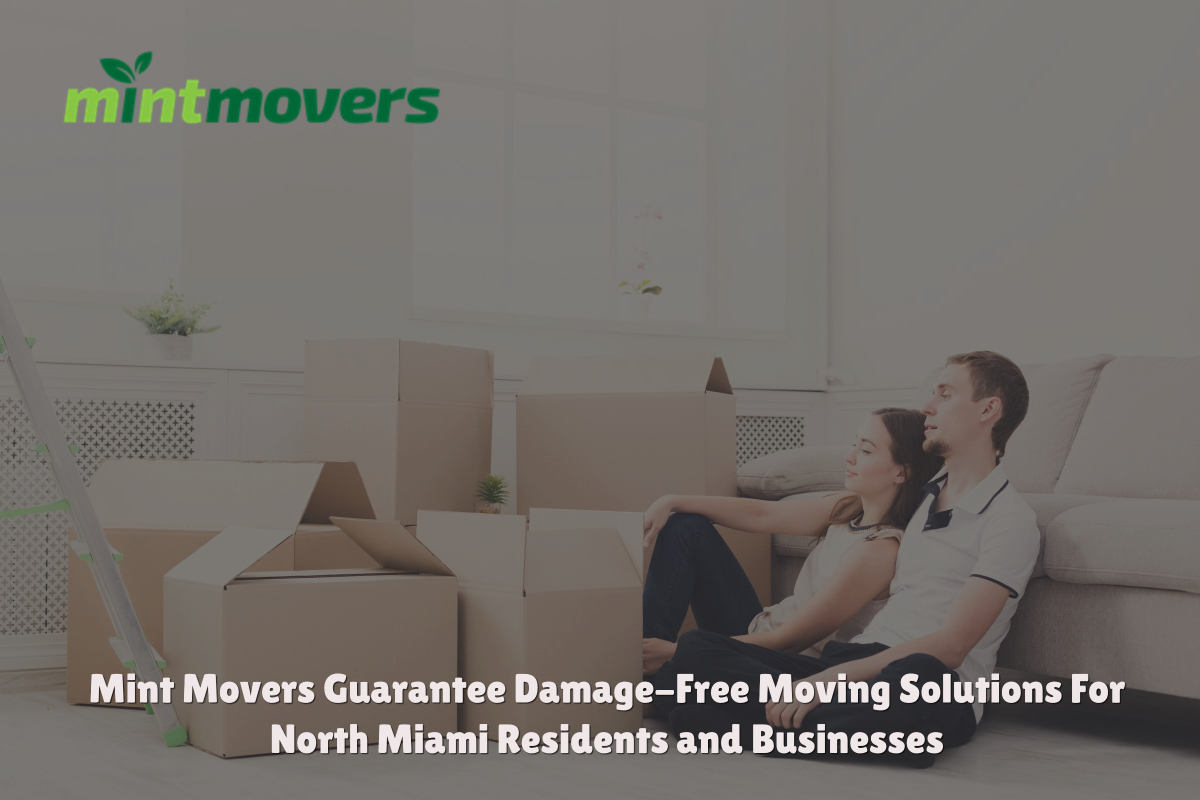 Mint Movers offers moving solutions that guarantee against any damage to belongings.
Mint Movers, the leading North Miami movers has announced damage-free moving plans that guarantee clients that their belongings will reach the intended destinations in perfect condition. The premier North Miami based moving company has many years of unmatched experience in both local and long-distance moves.
"We are a fully-insured moving service committed to ensuring that all your items and belongings will be handled and moved with the utmost care, says the spokesperson for Mint Movers. We offer flat rates and damage-free guarantee on every move for the benefit of our customers. We provide free quotes and a transparent billing system that has no surprises in the form of hidden charges or extra costs."
Mint Movers is undoubtedly the best and local movers in North Miami, FL if one goes by the numerous positive reviews the business has earned from their clients. It is also the most experienced moving service in the area and specializes in all types of moving jobs including long-distance.
The company has an enviable track record of delivering damage-free delivery regardless of the destination. They make sure that all the items entrusted to them are delivered within the agreed deadlines and terms.
The reputed movers choose the right team of professionals for a specific moving assignment based on the special needs and demands of their clients. They assist in planning the move in detail by so that the moving process can be performed according to the preferences of clients.
With their unrivalled experience in the moving services industry, Miami Movers guarantee a smooth and hassle-free moving experience. The company offers a vastly advanced moving experience by using the best available equipment and the latest tools and tackles needed to guarantee a smooth and trouble-free moving process.
According to the company spokesperson, they care for their customers and that's why their trucking and moving services are all licensed under the respective authorities. By hiring a fully-insured service, customers can rest assured that all the items included in the moving process are fully protected. They also guarantee that the service meets and exceeds the standards set by local authorities in North Miami.
As a part of their commitment to providing affordable moving solutions to their customers, Mint Movers makes use of cost-effective packing materials for every moving project. The pricing structure meets the costing standards set by the industry and governing bodies.
About Mint Movers:
Mint Movers is one of the most reliable local movers in North Miami, FL, committed to delivering moving solutions that meet the varying needs of every client. The experienced moving professionals look for innovative ways to address the changing needs and demands of clients. Mint Movers also offers free quotes for all long-distance moves.
Link: https://www.google.com/maps?cid=12672904244746232189
Link: https://www.pearltrees.com/mintmoversfl
Media Contact
Company Name: Mint Movers
Contact Person: Media Relations
Email: Send Email
Phone: (305) 602-2525
Address:3479 NE 163rd St., # 601, North Miami Beach
City: Miami
State: Florida
Country: United States
Website: https://mintmovers.com/