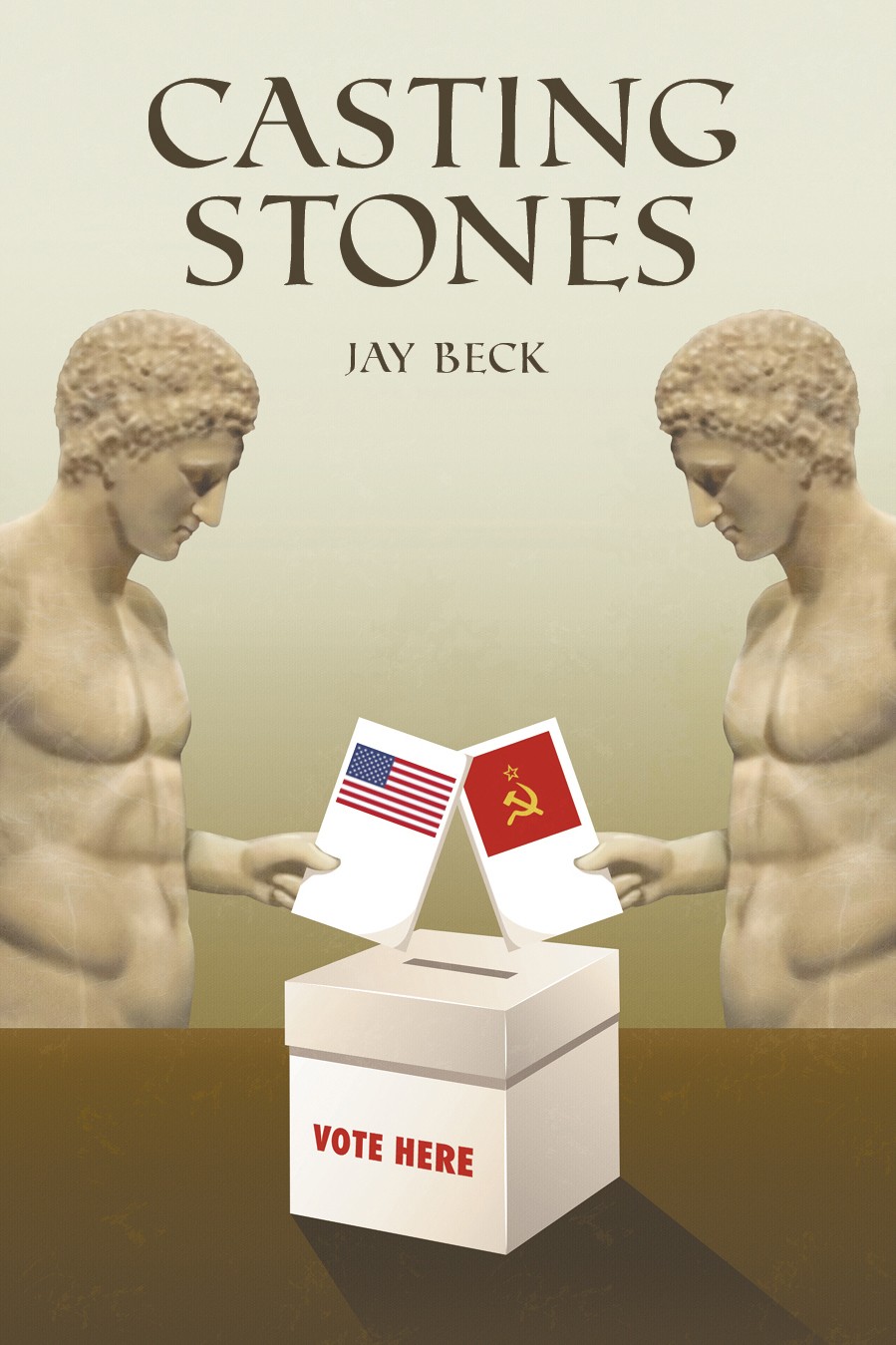 Jay Beck — whose first Mindstir Media published book became an Amazon Best Seller last year — has won the 2019 Georgia Independent Author of the Year Award in the Historical Fiction category with his new book, Casting Stones.
With an overall 5-star rating at Amazon.com, the 318-page book has been well-received. One reviewer raved: "I found this book to be gripping both for its intrigue related to the Greek election but also for the understory of the ancient statues of the Greek gods… Heartily recommend the book!"
Another reviewer stated, "The author takes his incredible gift of story-telling, adds wit, suspense, and political expertise, and the result is another good book…"
From the back cover:
Jay Beck has continued writing about the fascinating adventures of political consultant, Mark Young, in his next book, "Casting Stones." Set in Greece during the 1985 elections, the historical novel pits the United States against the Soviet Union in a battle over Greece's future political economic soul.
The novel is set in the turbulent times of airline hijackings, terror bombing and assassinations. The Soviet KGB, Greek secret police and terrorists all conspire against Mark Young as he tries to win a national election while simultaneously rescuing the most valuable ancient sculpture ever created.
Mark is torn between the turmoil in Greece and a critical situation threatening to end his relationship with his girlfriend, Vicki back in Washington, D.C. All of these diverse threads come together in an unexpected and thrilling conclusion.
Casting Stones is available at Amazon.com, BarnesandNoble.com and other online retailers. It's also available through Ingram at wholesale discount. The paperback version retails for $17.99, while the ebook goes for $4.99.
About author Jay Beck:
Jay Beck — now a bestselling, award-winning author — is a veteran of domestic and international marketing, communications, and political consulting. He worked in the Executive Office of the President under Jimmy Carter and is a decorated Vietnam veteran with experience in finance, sports, government, as well as many political campaigns. His official website is https://jaybeck.net/.
About Mindstir Media:
Mindstir Media is an award-winning book publisher headquartered in North Hampton, NH. Mindstir offers professional book publishing and PR services for books in various genres. For info call 800-767-0531 or visit http://www.mindstirmedia.com.
Media Contact
Company Name: MindStir Media LLC
Contact Person: Maggie Kelly
Email: Send Email
Phone: 800-767-0531
Address:45 Lafayette Rd Suite 181
City: North Hampton
State: NH
Country: United States
Website: http://www.mindstirmedia.com