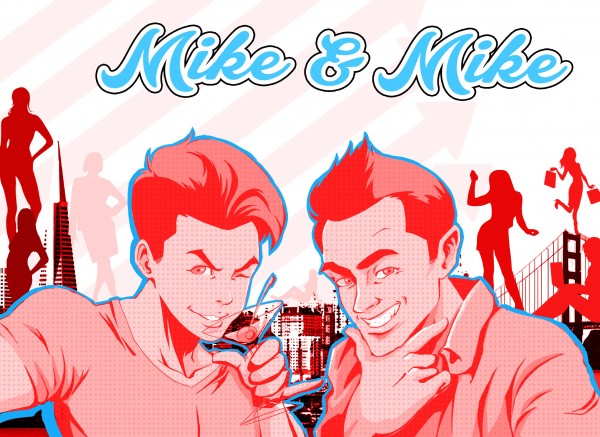 Mike and Mike are two lifelong friends who hosta raw, high-energy podcast that focuses on the relationship scene in San Francisco. Their humorous take on relationships gives their audience an intimate (and often wild) glimpse into their personal love lives, as well as those of their guests in San Francisco.
So far they have released a total of 35 podcast episodes including their latest one on the COVID-19 pandemic, garnering thousands of streams from their listeners. In addition to talking about the seriousness of the current situation, the two add a humorous touch to it, by talking about its effect on the love lives of San Francisco Bay Area residents.
In their latest podcast, Mike and Mike discuss how the relationship scenario has changed in SF, due to the quarantine. However, they go on to say that it is still alive and well; maybe not in the traditional sense, but in a new and evolving way. They also discuss quarantine relationships with audience favorite, Brendan Gin, and what it takes to be a "booty warrior." And of course, it just wouldn't be a proper episode without random tangents such as Mike's fiery hatred for Alton Brown & Guy Fieri of the Food Network. The Mike duo's crisp dialogues, and effortless humor, hook the listener right from the beginning until the very end.
Some of the other popular podcast episodes by Mike and Mike are, "Confessions of a Japanese Red Light District Host, Turned Yoga Instructor," "Secrets of a Female Lyft Driver" and "How to Turn Successful Dates into a Successful Marriage" among others.
Listen to all podcasts by Mike and Mike on SoundCloud, Apple Podcasts, or your favorite Podcast app!
Media Contact
Company Name: G Media Inc
Contact Person: Grace Williams
Email: Send Email
Country: United States
Website: www.facebook.com/gmediasolutions