December 23, 2022 – Today, Micro One, Inc. is proud to announce the launch of their revolutionary new industrial waste incinerator. This new system is designed to provide a safe and efficient means of disposing of hazardous waste materials while minimizing its environmental impact.
The Micro One incinerator utilizes a unique combination of specialized thermal processing technologies that allow it to quickly and safely break down industrial waste materials into harmless byproducts that can be disposed of without harm to the environment. It is also one of the most energy-efficient devices on the market, requiring only minimal resources for operation.
The incinerator will not just be beneficial for industrial businesses, but for the environment as well. Since it does not generate any air pollutants or other harmful emissions during operation, this device will help reduce air pollution in urban areas where industrial processes are taking place. In addition, it is designed with advanced safety measures that minimize the risk of fire or other accidents due to improper handling of hazardous materials.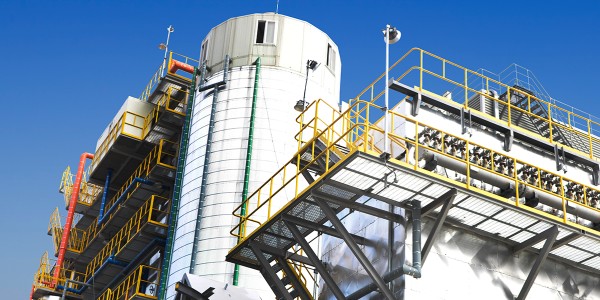 Micro One has tested their incinerator extensively for several months and they are confident that it meets all industry standards for reliability and safety performance. The company has already begun production and is now in the process of delivering systems to customers worldwide – providing them with an easy-to-use solution for disposing of their high-risk industrial waste materials in an environmentally friendly manner.
This cutting-edge technology from Micro One provides a significant improvement over standard hazardous waste disposal methods and represents a major advancement in helping companies maintain environmental compliance while protecting public health and safety at the same time. With its superior performance and affordability, this system promises to revolutionize how we manage industrial waste materials going forward.
The positive impacts of this technology are already showing themselves; since its introduction, Micro One has seen a steady increase in customers and sales due to their new product offering. In addition, studies have demonstrated the effectiveness of their system at reducing harmful compounds such as sulfur dioxide and carbon monoxide from being released into the atmosphere. This is especially beneficial for those living near industrial areas as it helps improve local air quality immensely.
With this new product launch, Micro One is revolutionizing how companies handle industrial waste disposal while helping protect our planet's environment from various pollutants. Its technology is one-step closer to creating a more sustainable future for everyone around us without sacrificing efficiency or performance – something we can all get behind!
To learn more about Micro One and its Industrial Waste Incinerator, visit their website.
Media Contact
Company Name: Micro One
Contact Person: Andy Hong
Email: Send Email
Country: South Korea
Website: http://micro-one.kr/?page_id=596&lang=en