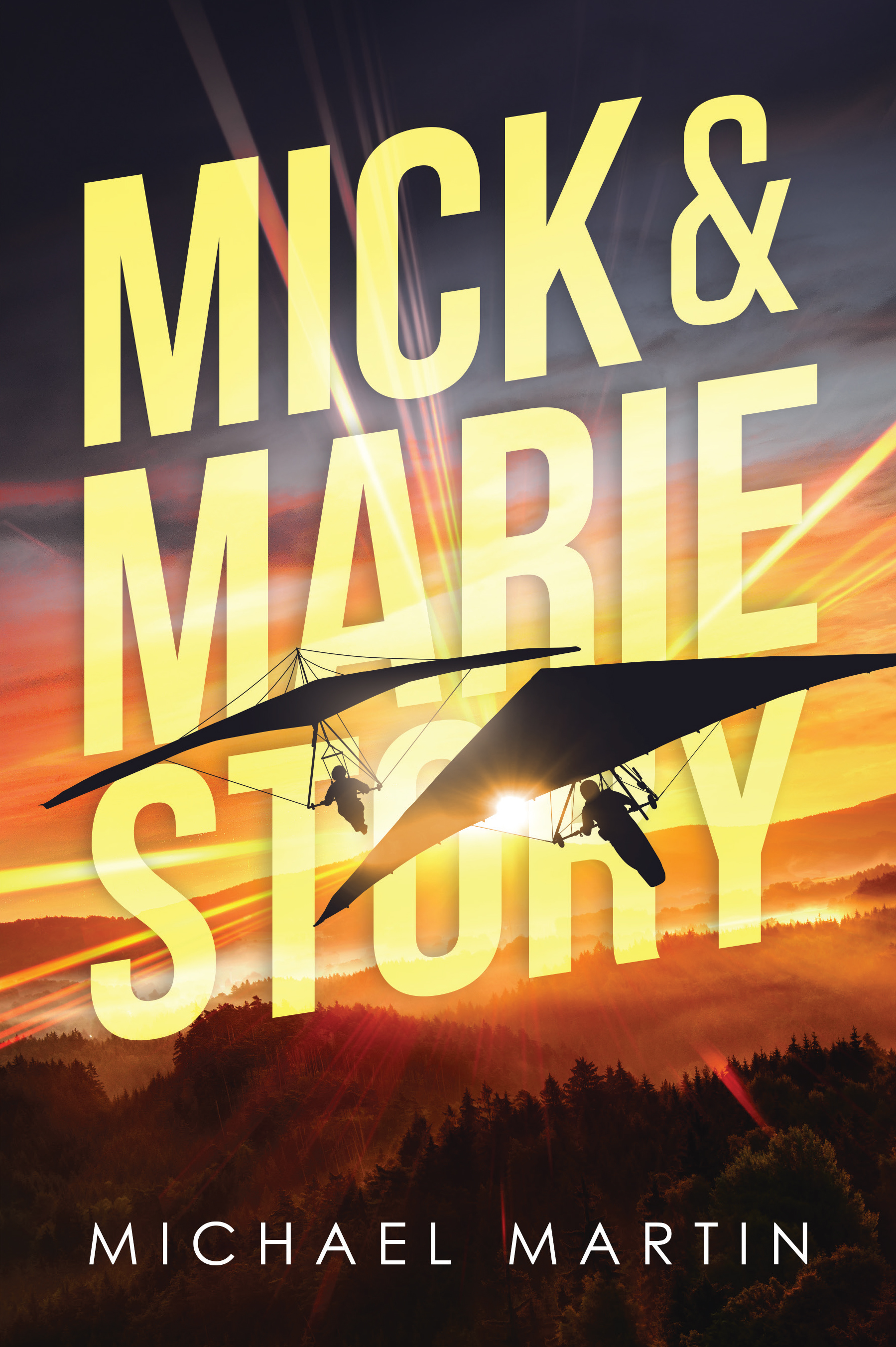 Mickey Swift and Marie Sweet, two of the most enticing characters in Michael Martin's book, The Mick and Marie Story, will end up being one of the best duos in literature. Despite their differences, or perhaps because of them, Mickey and Marie is a beloved pair, unusual partner's sort of brass and the geek team up to collaborate in pursuit of justice and solving cases. Detective side by side, questioning potential suspects using their mental prowess, keen insight, and tenacious strength, the duo complements each other's own set of skills, equipped with effective technique.
Author Michael Martin essentially created the dramedy genre, an action-packed adventure story with mountain climbing, cliff dancing, hang gliding, boating, and murder with a constitutional, save-freedom-of-speech twist.
The Mick and Marie Story, revolves around heroes, Mickey Swift and Marie Sweet, teamed up as photographers and reporters who both have an affinity for solving mysteries and murder. They landed on a case about a phony animal rescue shelter operating under a government tax exemption grant. Marie got the story lead from the director of the California FBI Office. Meet Paul Du Pree, Marie's spurned ex-fed her the info in an attempt to win back her affections. Paul was bound and determined to control her life with the story leads he knew she needed. Unbeknownst to Mick, he was standing in Paul's way. The animal shelter was privately guarded and well hidden behind Cal Con Labs and a national forest. Cal Con Labs was in itself a clandestine operation. They were in the process of formulating synthetic drugs and testing them on teen runaways and child laborers in an experimental confined study.
Part of Mick and Marie's job is to exhaust every possible opportunity for criminal investigations and apprehensions. Along the way, they run into some crazed CEOs who have a passion for slaughtering caged wild animals for their amusement. Dangers multiply swiftly when Marie is caught off guard while snooping around. Distraught by the thought that he might lose Marie, will Mike be willing to take all risks?
Martin's novel is a good mystery that can keep you guessing and engaged with awesome characters. The adventure of Mick and Marie contains clues and puzzles and traces of evidence, this book is packed with clever reasoning and witty inferences. The Mick and Marie Story", pulls the reader into that character's next breath, decision, and action seamlessly. The excitement escalates as Mick discovers a spring in the forest he labelled as "Hummingbird Valley, yet even with its beauty, lies a danger ahead.
Read Mickey and Marie's adventures to find out the events as they unfold during the investigation. A gripping page-turner from start to finish that will you leave you from the edge of your seat.
Available in all major online book stores!
Kindle: https://amzn.to/2XVMDsI
Paperback: https://amzn.to/3nczoLz
Media Contact
Company Name: URLink Marketing | URLink Print and Media
Contact Person: Media Relations
Email: Send Email
Phone: 1-888-980-6523
Address:1603 Capitol Ave., Suite 310
City: Cheyenne
State: Wyoming 82001
Country: United States
Website: www.urlinkpublishing.com/