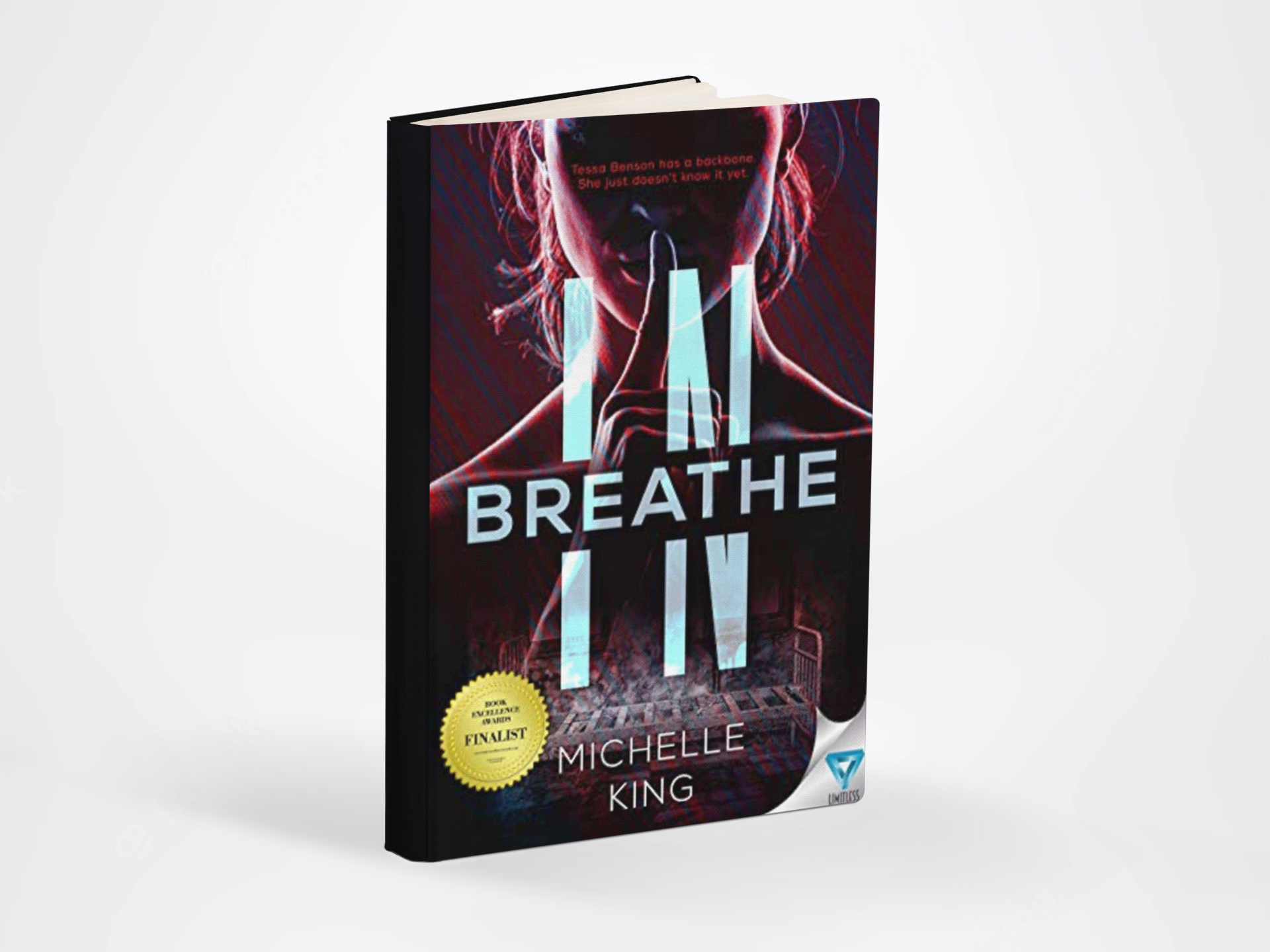 Michelle King's, Breathe In is a heart-pounding psychological thriller about an abused woman's transformation from victim to vigilante.
Breathe In is a groundbreaking thriller that tells the empowering story of a woman's survival of violence and abuse and her transformation from victim to warrior. After a horrific kidnapping and near life and death encounter, the book reveals protagonist's Tessa's progression from a meek, average woman to a strong force of nature, on a mission to change her destiny.
"My own experience in difficult relationships and overcoming abuse, inspired me to create a character like Tessa in hopes to inspire other women to see how they can tap into their own survival instincts," says author Michelle King. After overcoming tremendous adversity herself, King survived and thrived against all odds, going on to write eight published books. Now an acclaimed multiple award-winning author, King shares inspiring personal testimony through Tessa's character to help readers gain the courage to change their situation and live freely. "This book is dedicated to all the women of the world who have survived abuse of any kind. You are a force to be reckoned with."
Breathe In opens with protagonist, Tessa, just getting out of a short, disparaging relationship with a man that walks all over her. Everything changes one night, when she's kidnapped, drugged and tied to a bed, only to discover a more horrific reality—a camera has been set up to capture her dying moment. Luckily, she narrowly escapes the kidnapping, however, with the collector of the evil films still out there, she doesn't know who to trust. Facing extreme physical, mental and emotional anguish, Tessa gains a renewed sense of purpose, taking the law into her own hands to catch the perpetrator and put an end to their heinous crimes. Throughout the story, King challenges readers to consider what it means to not only survive trauma and its lingering effects, but to grow in spite of it. In this way, at its heart, Breathe In is a story about the limitless potential of humanity.
Breathe In has received positive reviews from well-known literary organizations, authors, and reviewers around the world. Reviewer Cyell writes, "If you're a woman who has ever experienced physical, emotional, or mental abuse you'll definitely relate to the main character. If you're a man, it will give you a touch of insight as to what survivors go through every day… I can't wait to read more by Michelle." In addition, Terin writes, "Simply amazing. If you like dark thrillers THIS book is right up your alley!"
Breathe In is as triumphant as it is harrowing; readers will laugh, cry and cheer for the heroine, Tessa, as she grows into the victor she's always meant to be. Available for sale on Amazon, readers who enjoy dark thrillers, shadowy mind games, and complex characters are encouraged to purchase their copy today: https://www.amazon.com/Breathe-Michelle-King/dp/164034795X/
About the Author
Michelle King lives in the Pacific Northwest with husband Chayne and her four beautiful children. She loves coffee, Superman, roller coasters, and has an addiction to chapstick.
She works in healthcare management and in her spare time writes novels. As a multi-genre author, she has written in the categories of romance suspense, young adult, women's fiction, and literary fiction. She has won four literary awards.
For more information, please visit: authormichelleking.com.
Connect with Michelle King on Social Media:
https://www.facebook.com/profile.php?id=100049990398004
https://twitter.com/Michelle_King_1
Media Contact
Company Name: Author News Network
Contact Person: Media Relations
Email: Send Email
Country: United States
Website: authornewsnetwork.com