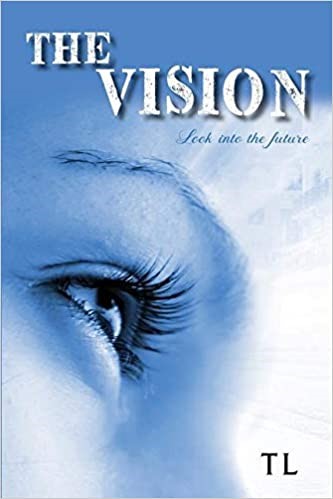 Detroit, MI – January 29, 2021 – Author, T. L has examined the lives of people with purpose and those who have not yet discovered their purpose in his exciting novel, 'The Vision' a combination of true-life events intermingled with fiction. The 438 pages book shows how anyone with a determined mindset can create a better life for themselves and others.
The book's main character was raised to pursue education and hardwork, he was also taught about the criminal world and how it operates. The Vision focuses on real-life experiences and will help inspire readers to search and develop a purpose in life. It is available through Amazon, Barnes and Noble, in Kindle and paperback formats.
T.L. noticed how people are usually products of their environment. He noticed the outcome of individuals who were focused on education and different skills you are able to learn in a free capitalistic society. He also gathered data on people who were enticed to participate in illegal activities which usually produced undesirable results. The author uses the things he has learned to show the differences between being wise and unwise, living with determination or merely existing.
"I have come to understand there is a purpose for every person," said T.L. 'The Vision' stands out from other books because whoever reads The Vision will never look at life in the same way. "I am influenced by the desire to help people see the light." He added.
The Vision has already been receiving several positive reviews from those who read it.
S.G. Walker, calls The Vision, "An insightful read. A purpose-driven life is so fulfilling, and the examples of this discovery will keep you turning pages until the end. Great job by the author!"
The Vision is for the world and everyone in it. It is a novel for anyone who enjoys thrillers and suspense. It's urban fiction with personal stories of men, and women, teenagers, and adults. The Vision lets us see the positive results of using wisdom to fulfill our purpose and the undesirable results when we haven't developed our wisdom.
A resident of Detroit, Michigan, T.L. believes there is a purpose for everyone in the world. There is a reason or something to be learned from every experience we encounter in life. He believes when a person removes all doubt and makes up their mind to press forward, there is nothing impossible if they can only believe. The author is convinced that most people can achieve things beyond their wildest imagination if given the right teachings, incentives, and motivation. This makes it imperative for everyone to always encourage other people as we journey through life.
To know more about 'The Vision' visit the Amazon book link, Michael Williams's website, or any of his social media links: Facebook, Twitter, Tumblr.
Media Contact
Company Name: GOLDTOUCH PRESS, LLC
Contact Person: Michael Williams
Email: Send Email
Phone: 888-404-1388
Address:420 Lexington Avenue, Suite 300
City: New York
State: NY 10170
Country: United States
Website: www.goldtouchpress.com/