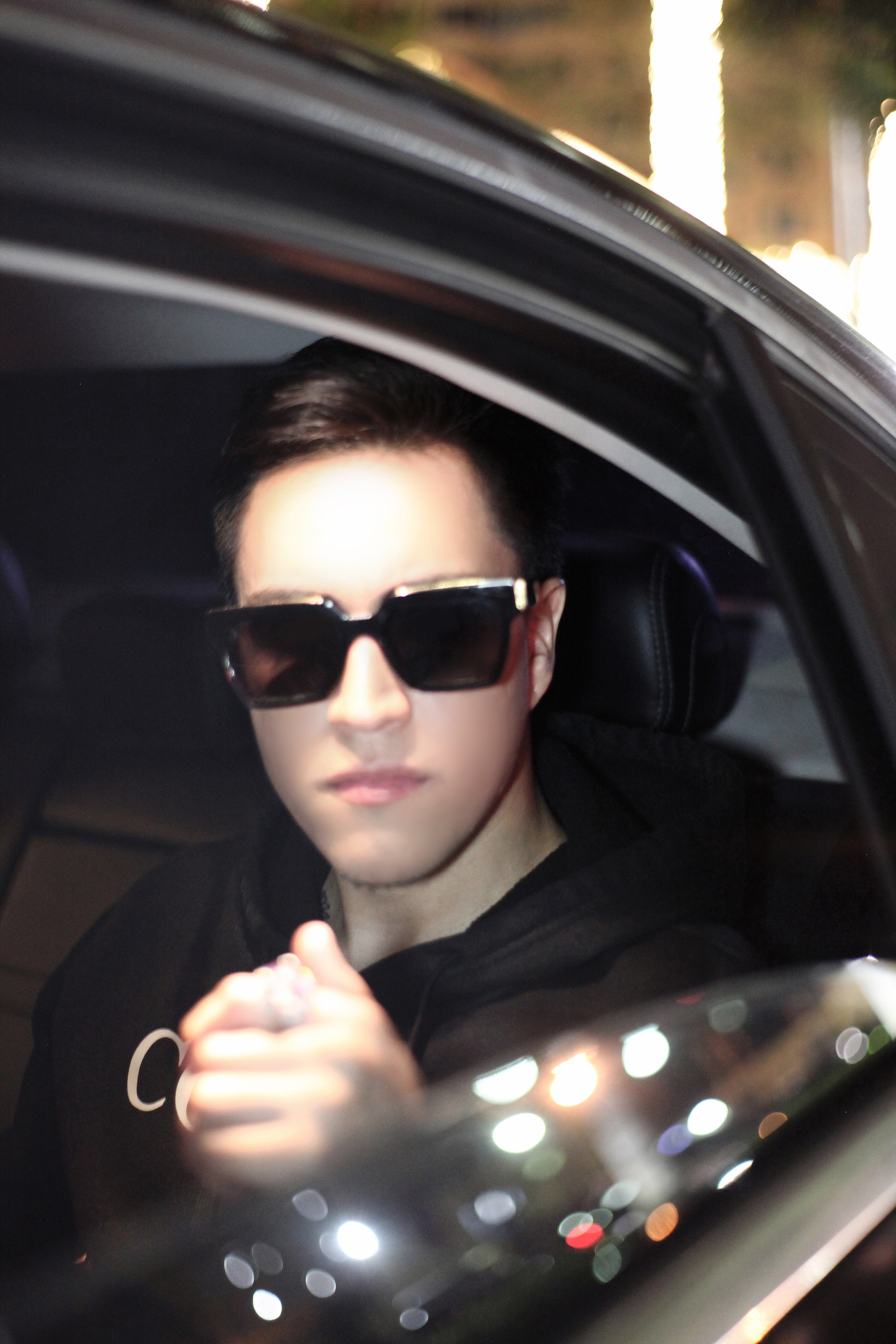 Michael Coveto, international singer-songwriter and founder behind global fashion label COVETO recently shared the release of his new EP "All Or Nothing". An extended play, reflective of the star's Latino heritage that pushes its listener's seamlessly through five perfectly crafted tracks and features. All aiming to hook its listeners around the world, through its dose of melodic hooks and catchy beats.
As Latin music continues to grow more popular in the US and around the world. So has the emergence of artist's looking to satisfy its ever-growing audience. Michael Coveto has done just that and he's capitalizing in on it. He first gave listeners a glimpse into his world in 2019 with his breakout single "Strip" featuring Cali Budz, Jay Rivas, Manzur, and Yoga Fire. Following its success in 2020 with his first bilingual EP "All Or Nothing" a fresh new take on bridging the gap between American and Latino cultures alike.
"It was recorded all over the world and I think the amount of international talent that was involved in putting it together was key in giving it a unique touch. It's something I've never done before. It was the best of both worlds all in one," says the 26 year old.
But music isn't the only thing that's been keeping the ambitious entrepreneur busy jet-setting around the world since first finding his way into the business. His fashion label COVETO has been at the forefront of many successful releases and collaborations over the years since it first launched in early 2018. Its also been seen taking part in some of New York / Paris Fashion biggest events. Michael Coveto expresses deep ambitions for the brands global expansion in 2021. "We are moving at a good pace … we are currently looking into key cities for further production and development to continue to grow our brand and market outreach."
But it hasn't always been easy for the young singer now fashion entrepreneur. Looking back on his humble beginnings. Michael Coveto knows all too well the importance of giving back to those in need. Born in Washington DC to a parents of Mexican heritage. Michael Coveto' parents immigrated to the United States in the late '80s. Leaving behind poverty to find a better way of life. His inspiration behind his philanthropy work and motivation in starting his own foundation earlier this year. "With The Coveto Foundation" he says. "The idea was to start paying it forward to my community the moment, I knew I could make a change somewhere, I wanted to start addressing real problems and providing real solutions to things I know are critical to the development of many Latin American communities starting with my own. We have our first set of projects underway early 2021, starting in my parent's hometown … it's in conjunction with a local youth center in the area. We are putting together an after school program for kids in the barrio (slang for rural neighborhood outside of a big city). These kids don't normally have access to computers that could facilitate them to excel in a lot of things like they do here in American schools. It will really help a lot of these less fortunate kids nourish and develop their potential. I want to help empower the new generation of youth with opportunities."
Listen to Michael Coveto's new EP "All Or Nothing" here: https://open.spotify.com/artist/6KMBQttv0MymbeG5cZHBv5
Learn more about his brand by visiting the official Coveto website: www.officialcoveto.com
Learn more about The Coveto Foundation and how you can play your part in giving back: www.covetofoundation.com
Media Contact
Company Name: Coveto Holdings LLC
Contact Person: Debra Halderman
Email: Send Email
Phone: 802-585-2800
Country: United States
Website: www.covetoholdings.com