Menace Man, the brand name associated with smash hits and amazing music has set the bar high for 2021.
Menace Man is all set to begin 2021 with a band with three massive singles featuring top icons. With a target of 100 million streams, the popular musical icon is aiming to break all previous records this year.
"Menace Man the Brand has arrived in a big way with new releases featuring the top names in hip hop music," says the spokesperson for Hotta Man Entertainment. "This year we have new releases lined up in February featuring Snoop Dogg, E-40and Keyshia Cole. You will be hearing lots more from the Bay Area's best kept secret and Urban Legend from San Francisco in 2021."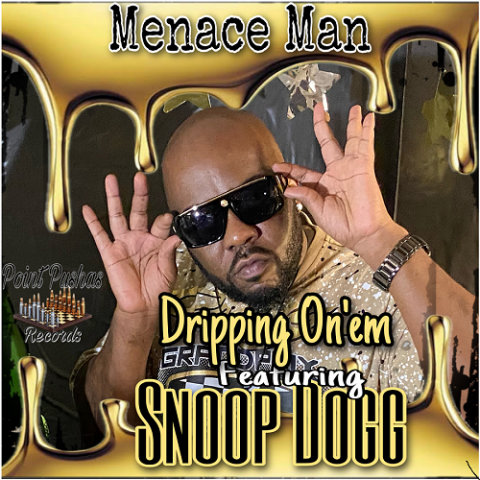 Menace Man is a name synonymous with new music. Like every year in the past, Menace is all set to make a powerful mark on the music scene in 2021 too. He has worked with some of the biggest names from the world of music including the top platinum and gold selling artist such as E 40, Too Short, Jon B, Rappin 4 Tay, and Juicy J. Menace is all set to unleash his incredible music power to make his fans away.
Menace Man's story is that of a music genius coming from beneath the underground shadows and exploding on the global music scene in an incredible way. Born as Muhammad Kellom, Menace grew up listening to Ice T, N.W.A, Ice Cube, C.M.W, Ghetto Boyz, and DJ Quik. However, he was more inspired by the music his brother had created, and the artists associated with it such as Totally Insane, RBL Posse, IMP, 11/5, U.N.L.V, Dogg Pound, and Young Cellski.
He had a rollercoaster run in his early days, having done his first-ever recording in 1990 with the 'Young OGs'. He jumped into the rap music genre soon with Les G's 'Silent Cry's in the Ghetto' album. He soon moved on to The Million Dollar Dream Compilation, doing a song with Big Mack from Fat Sack Records and Al Capone from his brother TC's group Totally Insane.
He took the name Menace Man in 2002, started his own group CEO – Cash Everytime Out with his group members. Menace has performed on some of the biggest musical platforms and with some of the most reputed names in the world of music.
Menace Man has lined up some stupendous events for 2021 and is determined to achieve more than a 100 million streams this year.
For more information, please visit: www.MenaceMan.com
Email: Hottamag@gmail.com
Links: www.Instagram.com/MrMenaceMan
Media Contact
Company Name: Point Pushas LLC/Hotta Man Entertainment
Contact Person: Menace Man
Email: Send Email
Phone: 415 699 1322
Address:31 Beatrice Ln.
City: San Francisco
State: CA 94124
Country: United States
Website: www.MenaceMan.com