If you ever found yourself looking for the musical embodiment of The Great Cornholio, look no further. Hippy Trap has arrived with impeccable timing, providing plenty of comedic relief for the new generation. The duo, comprised of rappers Cozzee and Manna, showcase the hilarity of neo-hippy culture, lyrics drenched in irony, and beats to twerk to. Hippy Trap offers incredible live shows for music enthusiasts, complete with a festival goer's signature trifecta – glow paint, grown-up candy, and trap music.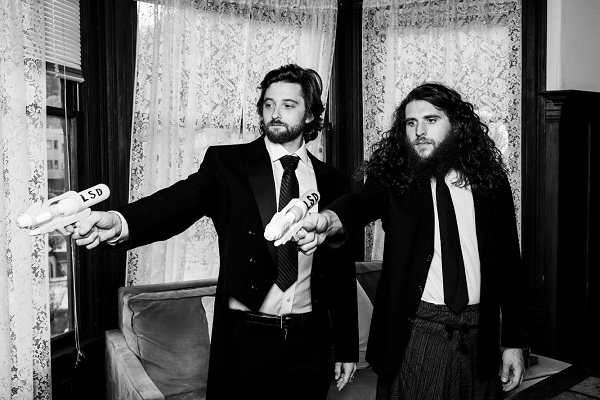 Hippy Trap is exactly what it sounds like – Peace, Love, and Bass music. But they bring more to the table than a catch phrase to paint on your white tee. (You're better than that!) Their lyrical style combines the intellect of a Political Science major with the maturity level of your sixth grade boyfriend. Only better, because their jokes are funny and you don't have to meet their parents.
Good news for you, their live shows are sicker than your average middle school dance, as the content of their music is largely based on fun and experimental escapism. And in terms of stage presence, they've got it down.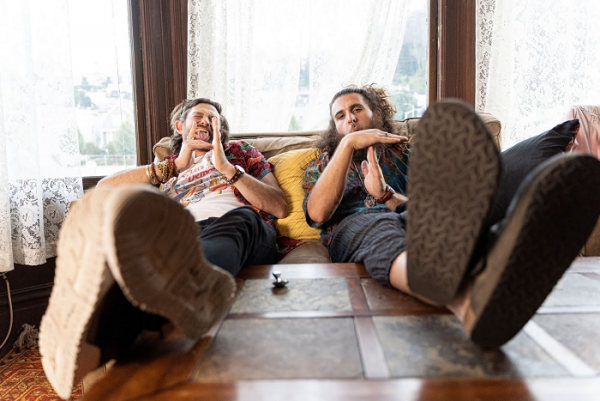 The duo is dropping their debut album, entitled Hippy Trap, Vol. 1, on March 21st. The album is interlaced with one-liners and word play that'll have you second guessing what you just heard. The full length project showcases songs like "Nuggy", a classically blunted track which talks about nugs "thick like a buttcheek". If that doesn't catch your attention, check the self-titled banger, "Hippy Trap", which pokes fun at festival culture. Make no mistake, Cozzee & Manna are more than festy-cultured rappers. Beyond comedic wit, their flavor is nuanced and their flow is competitive. If you really listen, you'll hear an intelligent perspective crafted alongside genuine talent.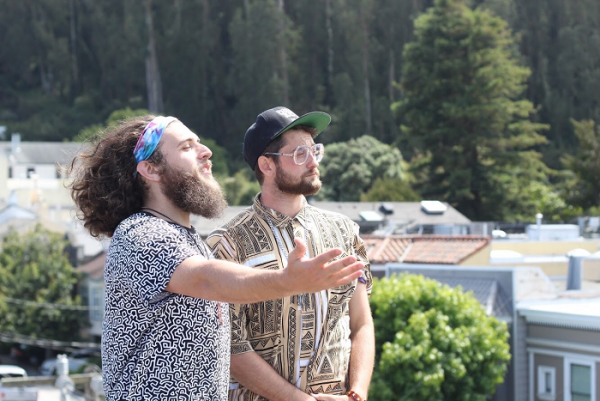 Hippy Trap proudly represents the Bay Area, having spent most of their adult lives in San Francisco. The two rappers met at an open mic night at Bissap Baobab, spending the night freestyling and manifesting future collaborations. To see them in action, come through to their album release party on March 21st at Loophole. Peace, Love, and Bass Music.
Hippy Trap is an in-your-face Psychedelic Trap group from Haight Ashbury. Veteran rappers Cozzee and Manna met at an open mic in San Francisco and started cooking up trouble. Hippy Trap pushes it to the limit with blistering rhyme schemes and nsfw puns sure to put a smile on even the most stoic face.

Media Contact
Company Name: Hippy Trap
Contact Person: Raymond Charles
Email: Send Email
Phone: +1 (805) 895-5535
Country: United Kingdom
Website: https://soundcloud.com/hippytrapsf