WASHINGTON, D.C. – Husband and wife team Muoyo Okome and Nicaila Matthews Okome are serial entrepreneurs determined to create a world where Black people are represented across all media and products. After graduating with their MBAs from the Wharton School of Business and Michigan Ross School of Business respectively, they each side hustled for a bit before leaping into the world of entrepreneurship and creating their own app and podcast-based businesses. Now, the dynamic duo has collaborated to launch Color Noir, the first coloring book app celebrating Black people and Black culture. The app is available on the iOS App Store and Google Play.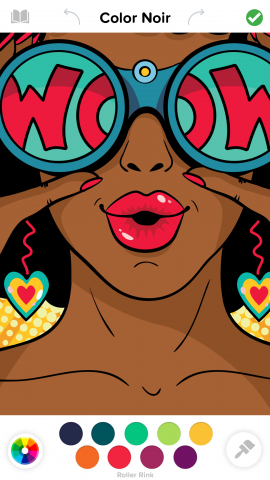 In the saturated App Store, Color Noir has managed to carve a new lane, climbing the app charts and resonating with people of color. It provides a high-quality app experience using coloring to celebrate Black culture in all of its glory, all while providing hours of fun and relaxation right on your mobile phone or tablet.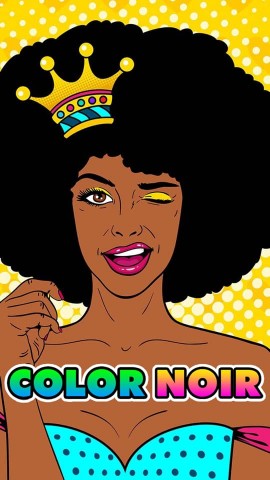 The Okomes have figured out the one thing the app industry was missing and now have a thriving app that is disrupting the App Store. Mobile app revenue grew 22% year over year to $71 billion in 2018 and coloring book apps have been a popular trend. According to a report by Statista, the Colorfy app earned $11.4 million in Q1 of 2017 from the App Store alone (this does not include their earnings from Google Play or from advertising). And while many successful competitors populate the space, the Okomes saw that representation remains an issue. With over 47 million Black people in the United States alone and hundreds of millions worldwide, this represents a huge market opportunity for Color Noir and other apps that will cater to the specific needs of this population.
"We are proud to be launching this innovative app and creating a whole new category which will allow us to see ourselves in the apps we use every day. We are growing our user base every day, and will continue to invest in making this one of the best apps in its category as well as in the entire store, over the long term." – Muoyo Okome, Cofounder of App Magic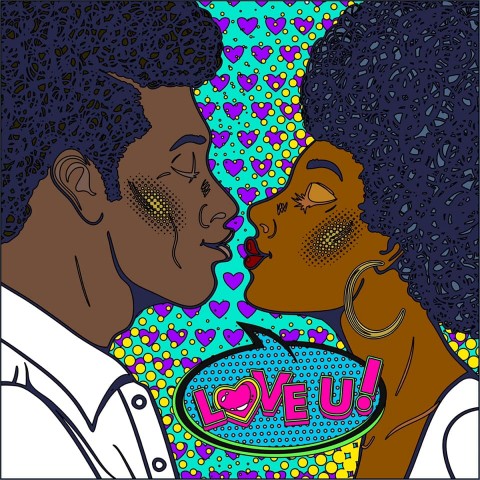 "The way my anxiety is set up this app is the perfect tool to help me whoooosaaaa. I've colored flowers or doodled because typically coloring books don't have images that represent me. Representation and our magic and joy matters. Now when my nieces and nephews ask me if I have games on my phone, I'm opening up the Color Noir app. I cannot wait to see their expressions." – App Store Review
Color Noir is free to download and use, with upgrades available to unlock premium content. To learn more about Color Noir, visit colornoirapp.com or download the app directly from the iOS App Store or Google Play.

Download Color Noir on iOS: https://apps.apple.com/us/app/color-noir-coloring-book/id1213786913
Download Color Noir on Google Play: https://play.google.com/store/apps/details?id=com.appmagic.colornoir
About App Magic
App Magic is an app publishing company developing innovative apps for the iOS App Store and Google Play. They have released over 100 apps and collectively earned over 12 million downloads worldwide and also offer educational products to help aspiring entrepreneurs succeed in the app game.
Visit https://appmagic.co to learn more.

Media Contact
Company Name: App Magic
Contact Person: Muoyo Okome, Nicaila Matthews Okome
Email: Send Email
Phone: +1 ?347-414-7252
Country: United States
Website: https://colornoirapp.com