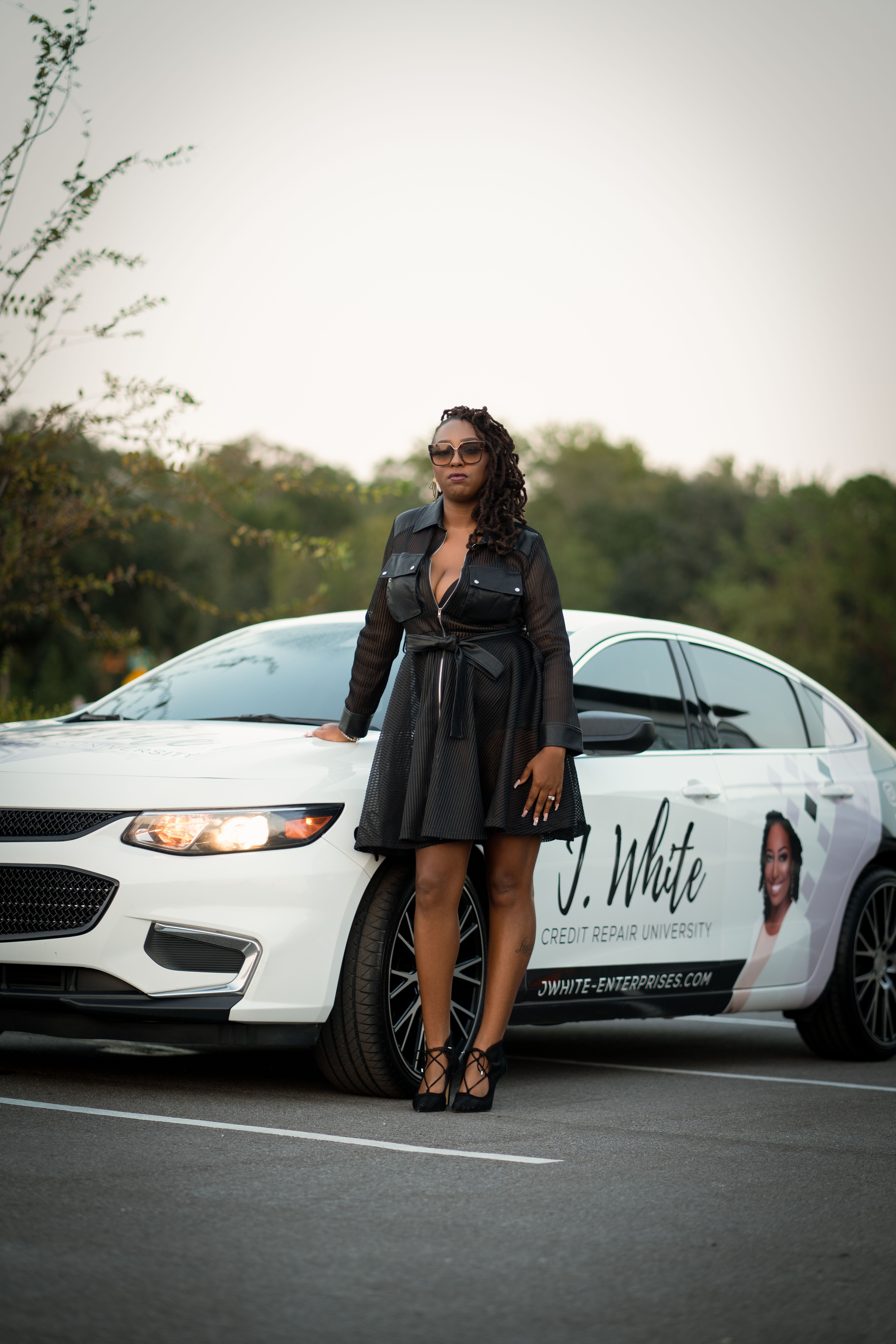 Janay White is an accomplished serial entrepreneur on a mission to help people attain financial freedom and create generational wealth. Janay wasn't born with the proverbial silver spoon; hence she is no stranger to financial lack. She's a former employee who worked two jobs daily for 9 years to make ends meet.
She was a social worker and fraud investigator at the Florida Department of Children and Families from 2010-2020! She was also a Revenue Auditor in the accounting and finance department at UPS from 2011-2020! A period where she demonstrated and honed her invaluable traits of hard work, tenacity and dedication; values which have placed her on the path of where she is today.
Now 33, a wife and mother of 2, Janay White has achieved the incredibly remarkable feat of being the CEO of SIX companies, namely:
• J White Enterprises
• Luigi's Concrete and More LLC
• J WHITE Construction INC
• J WHITE Marketing INC
• J White Holdings INC
• JW Enterprises Unlimited LLC
In addition, she runs a small rental car company where she rents out her business vehicles to single mothers. Janay's goal is to help people to flourish financially. She teaches people to leverage their credit to create multiple streams of income that will lead them on a path to financial freedom and generational wealth.
Janay is passionate and ADDICTED to credit, and it fuels her to educate others on wealth creation. She hosts seminars, provides mentorship courses and one-on-one sessions to teach people EXACTLY what she does. She believes that with the right information, dedication and willpower, anyone can achieve financial independence.
As evidenced by the vast glowing reviews she's elicited, it's undeniable that Janay White has been a blessing to those she's come across. According to her client, Tomeckia Perry: "I had the pleasure of meeting this beautiful soul in person at her credit seminar on 10/04, and I have been raving about what I've learned every since. The knowledge she has is incredible and not to mention the gems she drops on her page and at the seminar that it is almost too good to be true a greedy person and for himself would charge you hundreds for the information Janay gives for free. I believe in her and what she stands for you can tell she genuinely cares for people for this God will continue to bless her abundantly. Thank you from all of us Janay, our credit auntie".
Media Contact
Company Name: J White Enterprises
Contact Person: Media Relations
Email: Send Email
Country: United States
Website: Jwhite-enterprises.com