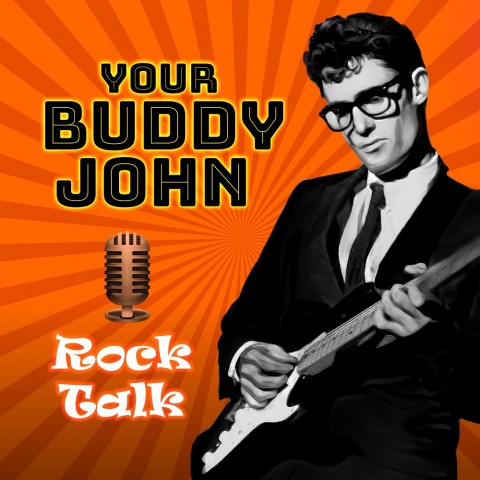 John Mueller aka "Your Buddy John" of "Winter Dance Party," the number one concert show featuring the music of Buddy Holly, Ritchie Valens, and the Big Bopper, interviews guest celebrities related to rock and roll and movies in an attractive down to earth style that is very engaging. He is known for his straightforwardness and sincerity which brings out the best in his guests.
The podcast revives the memories of vintage rock and roll from the early 1950's thru the 1970's and possibly beyond in future episodes.
In the latest podcast, John interviews the popular American guitarist and vocalist Chris Montez, known for his 1963 rock and roll hit song "Let's Dance" which reached number 4 on the Billboard Hot 100 and his 1965 pop jazz hit "Call Me" produced by Herb Alpert. In the interview, the way he presents Chris can make anyone resonate with him. John gets candid with Chris Montez as he talks about his musical journey and the stories behind his most popular songs including Chris's memories of jamming with his neighbor, Brian Wilson of the Beach boys.
In his inaugural podcast, John interacts with Sherry Holley who resides in Lubbock Texas, and happens to be Buddy Holly's niece. She talks about her own musical journey and her memories of growing up with her Uncle Buddy Holly.
Upcoming guests slated for release on the podcast include JW Brown, (Jerry Lee Lewis's original bass player), Randy Fuller (Bobby Fuller's brother), Maria Luna (Co-star with Gary Busey of "The Buddy Holly Story" movie) and Freda Payne who had a smash hit with "Band of Gold" in the 1970's.
John's podcasts give a deep insight into the personal journeys and lives of legendary musicians and celebrities of their times.
Listen to "Your Buddy John" on apple podcasts, spotify, google play or at yourbuddyjohn.podbean.com
Media Contact
Company Name: WDP Productions
Contact Person: Frank Allen
Email: Send Email
Country: United States
Website: www.wdpproductions.com