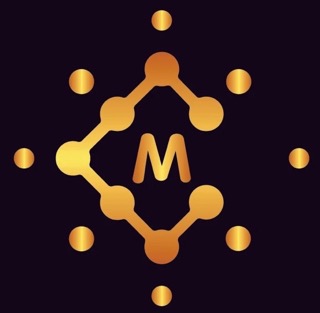 "An NFT is more than just an investment in MediaCoin City, our evolving Metaverse platform created in Unreal Engine 5."
MediaCoin's NFT Memberships Allow Users Early Access to MediaCoin City
June 1, 2022 – Georgetown, IN – MediaCoin LLC has launched a presale of their MediaCoin City NFT Memberships. There are four different NFT membership collections that are available now for purchase with each membership giving the user access to MediaCoin City. Upon purchase of an NFT membership, a link will be delivered to the user via email granting them access to the MediaCoin City Metaverse. A download of Unreal Engine 5 is required in order to access MediaCoin City.
"Each of our NFT Collections and their associated attributes are ready to unlock MediaCoin City experiences and applications," explained Jeff Freiberger, CEO, and Founder of MediaCoin LLC. "An NFT is more than just an investment in MediaCoin City, our evolving Metaverse platform created in Unreal Engine 5. Our NFT memberships offer utility in virtual reality and the real world as they are backed with real-world assets."
MediaCoin City will act as a social media hub where users will first begin their Metaverse experience. Here users will be able to meet up with others and gain access to different pods; for example, a specific pod could be a concert venue where they will be able to see some of their favorite artists perform and even have interactions with them. MediaCoin City will be full of vast experiences that will offer utility in both the real world and VR.
Visit us here to purchase any MediaCoin LLC NFT to give you instant access to Mediacoin City along with all our upcoming Unreal Engine 5 experiences, games, and VR Metaverse experiences. We are excited about releasing all-new worlds and experiences from Viking Lands, Music Concert Venues, and Car dealerships to virtual reality college classes and virtual medical attention. We look to grow as a community to develop all our ideas into reality with no limits as to what we can create together. All MediaCoin City NFT holders will be converted to actual ownership stakes in our IPO.
About MediaCoin LLC:
MediaCoin LLC is a developer of Web3 applications and blockchain technologies. Based in Indiana, the Company's expertise lies in their in-house ability to create, code, and program all their Web3 and blockchain applications as well as their ability to create, mint, and list all their NFT projects. The Company has extensive expertise in securities, investor relations, as well as sales and product launch experience. MediaCoin LLC is launching a portfolio of NFT, Web3, and blockchain applications to revolutionize many sectors of business over many types of industries in media, music, automotive sales, tangible goods, luxury brands, and more.
More info can be found at MediaCoinLLC.com and MusicCryptoGeeks.io
Media Contact
Company Name: Media Coin LLC
Contact Person: Kristi Hedrick
Email: Send Email
Phone: 727-739-7335
Country: United States
Website: www.OtterPR.com