Fast-rising music act, Meco Velez, set to drop a new single titled "Speed," where she delves into hip hop from her traditional R&B sound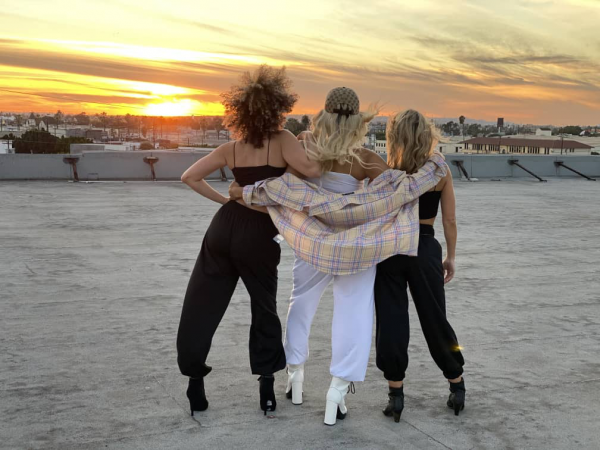 Meco Velez is again showing her creativity and versatility as a musician and entertainer as she is set to drop a new hiphop single titled "Speed." Known for her amazing vocals as an R&B act, the multifaceted entertainer is switching things up as she taps into her hiphop roots to deliver another masterpiece that will have the dance floor lit all day and all night.
The music industry has witnessed a series of evolution over the decades. The emergence of several talented acts and the contributions of stakeholders, such as record labels, music producers, and the rise of digital distribution platforms have helped the growth of the multi-billion-dollar market. While there are thousands of artists aiming to live their dream to become a-list acts in the industry, only a few are able to rise to the highest echelon, with the beautiful Meco Velez looking set to write her name in the history books as far as music is concerned.
Meco has already started to catch the attention of music lovers in different parts of the world, with her latest single O.D. enjoying massive air plays and rave reviews from her fans and lovers of good music across the globe. She aims to continue in this tradition with her soon-to-be-released song "Speed."
The song is a break away from the norm, as Meco Velez serves listeners a side of her that is unknown to many of her fans. The upcoming song which will be officially released on Friday January 22, 2021 is a further reiteration of Meco's commitment to challenging the status quo in the industry and her determination to make it to the top. "Speed" shows just how talented and passionate Meco is, as she pours her soul into every line on the song.
The official release of "Speed" will be followed by Meco's first music video on Friday January 29th, with the gorgeous Meco Velez captivating the audience with her energetic performance.
For more information about "Speed" and other works from Meco Velez, please visit – http://everythingmeco.com/. Meco Velez is also available across several digital streaming and social media platforms, including Instagram, Apple Music, TikTok, and Spotify.
About Meco Velez
Meco Velez is a talented artist and model. The multifaceted entertainer aims to stun the industry with her creativity and ingenuity, delivering amazing songs across different genres.
Media Contact
Company Name: Meco Velez
Contact Person: Media Relations
Email: Send Email
Country: United States
Website: everythingmeco.com