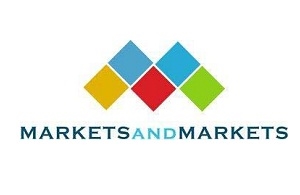 Microsoft (US), AWS (US), IBM (US), Google (US), Alibaba Cloud (China), Oracle (US), SAP (Germany), Salesforce (US), Etisalat (UAE), BIOS Middle East Group (UAE), eHosting DataFort (UAE), Injazat Data Systems (UAE), STC Cloud (Saudi Arabia), Insomea Computer Solutions (Tunisia), CloudBox Tech (SA), Ooredoo (Qatar), and Orixcom (UAE).
MEA Cloud Computing Market by Type (Service Model (IaaS, PaaS, and SaaS) and Service Type), Deployment Model (Public and Private), Organization Size, Vertical, and Region (Middle East, and Africa) – Forecast to 2026
The MEA Cloud Computing Market size is expected to grow at a Compound Annual Growth Rate (CAGR) of 17.2 % during the forecast period, to reach USD 31.4 billion by 2026 from USD 14.2 billion in 2021. Increased demand for cloud computing solutions during COVID 19, rising numbers of crimes, increased focus on work from home concept are expected to spur the demand for cloud computing offerings across the globe.
Download PDF Brochure: https://www.marketsandmarkets.com/pdfdownloadNew.asp?id=127445982
Adoption of IaaS is noticeably increasing in MEA among large enterprises due to security and reduced cost of hardware resources
IaaS is a form of cloud computing that delivers fundamental compute, network, and storage resources to consumers on-demand, over the internet, and on a pay-as-you-go basis. IaaS refers to a combination of hosting, hardware, provisioning, and the basic services needed to run a cloud. Using the service, an organization can outsource the equipment used to support operations, including storage, hardware, servers, and networking components. Most providers offer components, such as compute and storage, with supporting services, including auto-scaling and load balancing, which will provide the scale and performance characteristics. In traditional hosting services, IT infrastructure was rented out for a specific period of time, with pre-determined hardware configuration. The client paid for the configuration and time, regardless of the actual use. With the help of the IaaS cloud computing platform layer, organizations can dynamically scale the configuration to meet the changing requirements and are billed only for the services actually used. The IaaS cloud computing platform layer eliminates the need for every organization to maintain the IT infrastructure.
Growing trend of expanding business operations while working within the existing infrastructure to drive the cloud migration services
Implementation services ensure configuration and change management is in place and operational before moving any resource to the cloud, while migration services help move enterprises applications and data from the on-premises infrastructure to the cloud system, which is a virtual pool of scalable compute, network, and storage resources. Implementation services enable clients to quickly accomplish business goals for utilizing the cloud strategy by planning, accessing the current system, performing quality validation and verification, and offering support. These services ensure a successful and secure deployment on any infrastructure, such as private cloud, public cloud, or hybrid cloud. They also provide training sessions for executives, program managers, and technical teams to ensure they are updated with the latest trends and on the offerings of the new cloud infrastructure. These training programs enable stakeholders to utilize these offerings to the fullest to achieve the set goals. According to industry experts, several enterprises across geographies plan to migrate their enterprise workloads to cloud to leverage different benefits including flexibility, reliability, availability, and security. It is expected by 2025 that 70% of enterprise workloads will be running on the cloud infrastructure. The primary reason for the high demand for cloud migration services are scalability, flexibility for fluctuating workloads, improved productivity, agility, enhanced application security, and reduced costs.
Request Sample Pages: https://www.marketsandmarkets.com/requestsampleNew.asp?id=127445982
Unique Features in MEA Cloud Computing Market:
The MEA (Middle East and Africa) Cloud Computing Market showcases several unique features that cater to the region's distinct requirements and priorities. Firstly, there's a notable adoption of hybrid cloud solutions, allowing organizations to blend public and private cloud advantages while maintaining data control. Data sovereignty is a key focus, with local data centers and adherence to regional regulations ensuring data privacy and compliance.
In addition, the MEA Cloud Computing Market frequently provides sector-specific solutions suited for industries like healthcare, banking, and government. The distinct operational and regulatory requirements of various industries are addressed by these vertically-specific services. Priority is given to cybersecurity, with cutting-edge security features and compliance certifications designed to protect sensitive data.
Accessibility for local enterprises is improved by language support, which includes Arabic and other regional languages. In several MEA nations, the government has launched cloud initiatives that promote adoption of the cloud and digitization through rewards and assistance. With cloud providers using eco-friendly practises and energy-efficient data centres, energy efficiency and sustainability are also prioritised.
Major Highlights of the MEA Cloud Computing Market:
The Middle East and Africa (MEA) Cloud Computing Market is distinguished by a number of remarkable features that represent the region's particular needs and strategic priorities. First off, hybrid cloud solutions are increasingly being adopted, giving businesses the freedom to take advantage of both public and private cloud advantages while yet keeping data control. With the creation of regional data centres and rigorous adherence to local data privacy laws to maintain data security and compliance, data sovereignty is a major topic handled by many providers.
Additionally, the MEA Cloud Computing Market frequently provides specialised solutions for industries like healthcare, banking, and government. These industry-specific features and compliance procedures are incorporated into these vertically-specific services to meet the distinct needs of each business. Cloud providers offer cutting-edge cybersecurity features and certifications to protect data from ever-evolving threats. Security remains a top priority.
By accommodating regional languages like Arabic, localization and language support are essential aspects that improve accessibility for local users and businesses. In several MEA nations, government-led cloud initiatives have gained pace. These efforts use supporting policies and incentives to promote cloud use and digital transformation. The market also gives environmental sustainability more and more weight, and cloud service providers are following suit by implementing sustainable practises and energy-efficient data centre practises.
One standout advantage is the ability for organisations to seamlessly integrate modern cloud technology with existing legacy systems. Small and medium-sized businesses (SMEs) are empowered to grow and develop thanks to scalable solutions that are designed just for them. Cloud services ensure data resilience and ongoing operations thanks to seamless integration of powerful business continuity and disaster recovery features.
Inquire Before Buying: https://www.marketsandmarkets.com/Enquiry_Before_BuyingNew.asp?id=127445982
Top Key Companies in MEA Cloud Computing Market:
The major players have implemented various growth strategies to expand their regional presence and increase their market shares in MEA. Key players such as Microsoft, AWS, IBM, Google and Alibaba Cloud have majorly adopted many growth strategies, such as new product launches, acquisitions, and partnerships, to expand their product portfolios and grow further in the MEA Cloud Computing Market.
Microsoft has been working extensively toward becoming an exclusive cloud provider. It is one of the major vendors of MEA Cloud Computing Market. Microsoft has more than 5,400 solutions from 2,500 providers in its marketplace and is growing at 130% year on year. It supports both pay-as-you-go and bring-your-own licensing models, as well as custom licensing in private offerings that are arranged between the seller and buyer outside Microsoft's influence. Azure is Microsoft's public cloud platform which offers a large collection of services including platform as a service (PaaS), infrastructure as a service (IaaS), and managed database service capabilities. The company is equally focused on organic and inorganic business growth strategies to strengthen its footprint in the MEA Cloud Computing Market. In organic growth strategies the company introduced two more datacenter regions in the Middle East and Africa, strengthening its cloud footprint in the region. In inorganic growth strategies Microsoft chose to adopt partnerships, collaborations, and acquisitions. Microsoft partnered with Sitecore, Etisalat, Dubai tourism, KEO International Consultant, Main One for increasing its digital presence in MEA region.
Google is an eminent player in the MEA Cloud Computing Market, as it provides strong offerings such as solutions, products, and services for cloud computing market. With its cloud services, Google enables enterprises to deliver high-quality, on-demand services at a rapid pace to their customers. Google provides highly scalable and suitable services for large- and mid-sized enterprises across the full spectrum of the cloud. Google is also strong in terms of flexibility. Google has invested heavily in building out its regional presence and network, which has made it one of the biggest cloud providers in terms of coverage. With 24 regions and 73 zones in 17 countries, Google Cloud delivers high-performance, low-latency cloud services to our customers no matter where they are around the globe. The company is consistently focusing on catering to its customers with highly competent technology-enabled services in the cloud professional services market to hold one of the leading positions. Google Cloud has emerged as a viable first-tier cloud vendor with strong offerings in all three cloud categories: IaaS, PaaS and SaaS. Its cloud services emphasize portability and security, and Google has realigned its efforts around enterprises and industry verticals. Google chose to adopt partnerships, collaborations, and acquisitions. Microsoft partnered with Databricks, Broadcom Inc, Daxos, Saudi Aramco and Bespin Global MEA for increasing its digital presence.
Media Contact
Company Name: MarketsandMarkets™ Research Private Ltd.
Contact Person: Mr. Aashish Mehra
Email: Send Email
Phone: 18886006441
Address:630 Dundee Road Suite 430
City: Northbrook
State: IL 60062
Country: United States
Website: https://www.marketsandmarkets.com/Market-Reports/mea-cloud-computing-market-127445982.html