Leading provider of non-emergency medical transport solutions, MDL Transportation, announces the expansion of their services to more areas across Georgia
MDL Transportation has grown to become one of the most sought-after service providers in the medical field, helping people make it to their doctor's appointments and other important activities. In line with the company's goal of helping as many people as possible across the US receive prompt medical services, MDL Transportation has now made their services available to residents of Aiken, South Carolina, and Augusta, Georgia.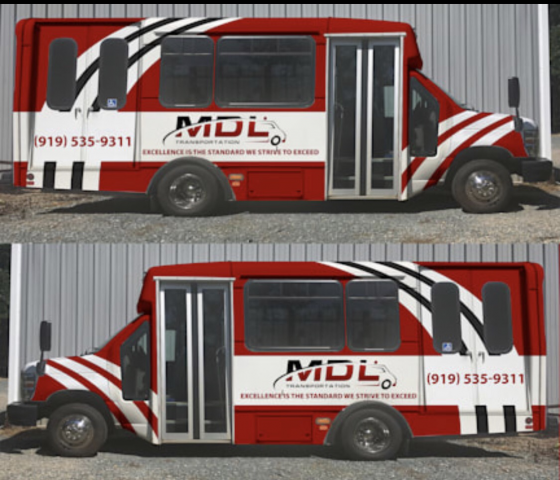 One of the major challenges faced by millions of people in the United States and other parts of the world is getting a ride to the doctor's office. Studies have revealed that this unfortunate phenomenon leads to the death of a lot of people, particularly due to delays in getting medical solutions as and when due. This is where MDL Transportation has been of immense benefit for more than a decade, ensuring that everyone, regardless of their condition, gets access to prompt, quality healthcare.
The company's tailor-made services and the level of quality have made MDL Transportation increasingly popular all over the United States from California to Nevada. The services offered by the company include taking clients from their homes to routine checkups, dialysis, rehab facilities, the hospital, therapy, and a host of others.
The addition of Aiken and Augusta to the service areas will allow residents of one of the largest cities of the Central Savannah River Area to enjoy the award-winning solutions of the non-emergency medical transport company.
MDL's fleet of vehicles includes full-size vans with hydraulic wheelchair lifts as well as other automobiles to ensure maximum comfort and safety while conveying clients from one location to the other. The company has a team of CPR-certified professionals, with American Red Cross-trained drivers that have been well-educated on blood-borne pathogens. The drivers are also trained by the National Safety Council in defensive driving techniques, with a vast knowledge of the best routes in Aiken and Augusta.
The company's unique combination of comprehensiveness, quality, and affordability has stood MDL Transportation out from other service providers in the industry.
For more information about MDL Transportation and their wide range of services, please visit – www.mdltransportation.com.
About MDL Transportation
MDL Transportation is a non-emergency medical transport services provider. Founded in 2008, the company provides safe and reliable to and from appointments, thanks to a team of experienced professional drivers in modern executive vehicles.
Media Contact
Company Name: MDL Transportation
Contact Person: Heather Williams (PR)
Email: Send Email
Phone: (919) 535-9311
Country: United States
Website: http://mdltransportation.com/