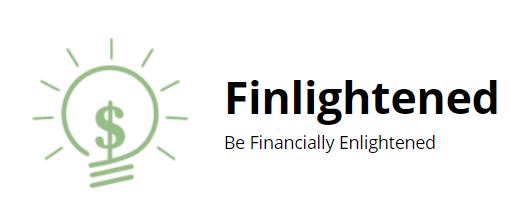 January 15, 2020 – Paying off student loan debt is one of the central issues faced by students in the United States. An MBA from a top university in the United States can easily cost over $100K. Even with a fancy six-figure salary, this could be a huge debt to clean up with its heavy interest rate attached. One student recently managed to pay off all debt by using some smart financial knowledge and decision making and has shared the secret on his newly launched site, Finlightened.com.
"I paid off my debt of $100K student loan in just 26 months. That's a huge relief. To help current students and recent graduates, I have put together all the steps I took to be debt-free and the story is now available on my new site. I hope it will help others make more informed financial decisions," says Sumeet, a recent Emory University MBA grad.
After landing a good job, Sumeet was still burdened with a heavy student loan debt. The interest rate of 8.5% made it a daunting challenge, and thus called for some smart financial and investment knowledge, like knowing how to stock-pick and invest in the stock market, or how to save money on recurring expenses. Having little to no options to refinance student loans to a lower rate, as an international student, Sumeet tried a combination of approaches to kill the debt aggressively.
Paying off student debt must be a balanced approach, keeping in mind short, mid, and long term objectives. An emergency fund is thus the first priority and should be in place immediately. For mid-term financial security, stocks and exchange trade funds with 3+ years investment horizon are a good option. For long term financial security, regularly setting aside a portion of the salary into the retirement accounts is advisable.
Investing time and effort into some financial education courses is a good way to acquire sound money-related decision-making skills. A good psychological trick is to track one's net worth and cash flows regularly. It could be done on a spreadsheet or even a simple whiteboard, as it encourages action. Curbing impulse shopping habits can save valuable dollars and also save the interest that would accrue on an outstanding loan.
Another trick used by Sumeet was to put predictable expenses on autopilot using dedicated bank accounts. Expenses like rent, car and insurance expenses could be made automatically, and the leftover would become his true disposable income.
Finlightened.com is full of resources to empower people with right knowledge to make better money decisions. Student loan debt is at a record high in the US, but it is not insurmountable, and with some financial knowledge, hard work, and determination, can be paid off quickly. Take the first step now!
For more information, please visit: www.finlightened.com
Media Contact
Company Name: Finlightened
Contact Person: Sumeet Sinha (Author name: finguru)
Email: Send Email
Country: United States
Website: https://finlightened.com/