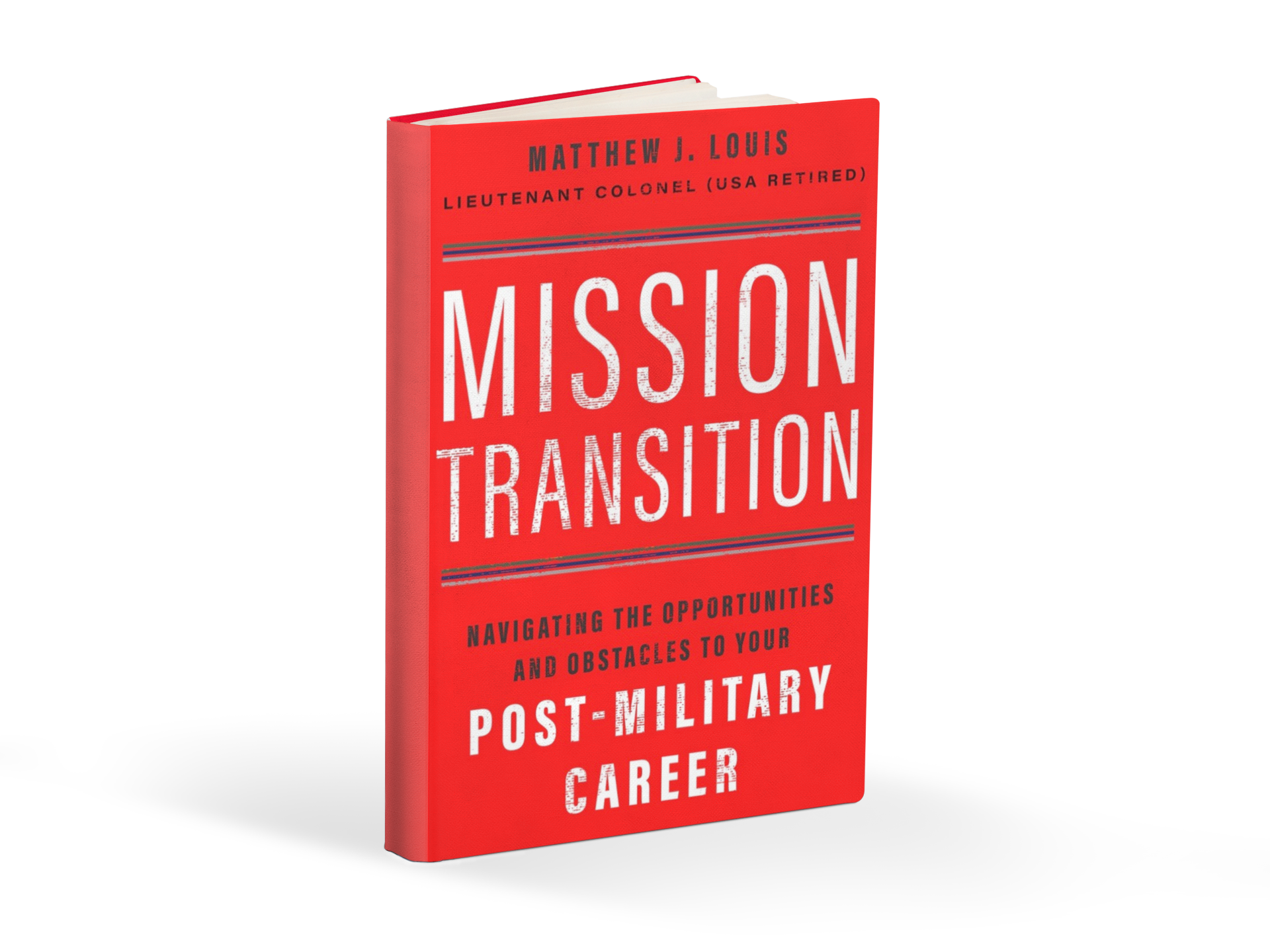 Mission Transition: Navigating the Opportunities and Obstacles to Your Post-Military Career teaches veterans how to find full employment in optimal career fields following their time in the military.
Every year, more than 200,000 service members leave the military – most of whom are grossly unprepared for the transition. These service members have developed incredible leadership, problem-solving, and practical skills that are underutilized once they reach the civilian world, a detriment to both themselves and society. Mission Transition: Navigating the Opportunities and Obstacles to Your Post-Military Career is an essential career-change guide for any transitioning service member that wants to avoid false starts and make optimal career choices following active duty.
"My first book, Mission Transition, is a personal passion project. It is the first step in my goal to eliminate the civil-military divide in the country," says author Matthew J. Louis. As the President of Purepost, a next-generation staffing solution, and retired Lieutenant Colonel from the US Army, Louis is one of the nation's leading experts in career transition for veterans and public service professionals. A sought-after speaker, author and mentor, Louis' goal with Mission Transition was to drastically improve job success for military veterans.
Both practical and introspective, the book provides military personnel with all the tools necessary to readjust to life outside the military. Louis starts by guiding readers in determining what they might want to do next, then moves into the more practical skills of developing a resume and preparing for interviews. In each of the book's 11 chapters, Louis borrows wisdom from other veterans to share with readers, utilizes data and research to support his claims, and offers a wealth of practical resources that they can look into during or after reading. The book even includes some practical interactive exercises that readers can use to actually begin the process of moving forward.
More than anything else, Mission Transition accounts for the one thing most books of its kind fall short on: the role of veterans' sense of identity in their post-military life. In foregrounding the importance of adjusting psychologically to civilian life, Mission Transition offers readers something far more powerful than a simple set of best practices for seeking and acquiring work; it offers a way to settle back into society and adjust to all areas of life in ways that are healthy and productive. This aim is punctuated by the deep sense of empathy with which Louis writes and serves to attach a powerful depth to the book. Louis' own success in both the military and the corporate world is evident in his insightful perspective, but he is sure to avoid relying too heavily on his own experience. His inclusion of sound research and diverse military perspectives goes a long way in rounding out the instructional guide and ensuring that it is useful and relatable to veterans of all backgrounds.
Mission Transition has been endorsed by some of the most well-renowned experts, authors, and reviewers around the world. Geoff Davis, Retired Member of US Congress and Former US Army Ranger, writes, "Matt Louis has created the 'Ranger Handbook' of military transition guides." In addition, Tim Kopra, COL, US Army (Ret.), NASA Astronaut writes, "If there is a way to guarantee one's success outside the military, this book is it."
For many service members, proper preparation in launching a post-military career can mean the difference between success and failure. Mission Transition is the perfect guide in ensuring success. The book is available for sale on Amazon, Barnes & Noble, Apple iBooks, Kobo, Nook, Google Play, AAFES, and other online bookstores. Active members of the military, service members looking for civilian jobs, and friends and family members of veterans are encouraged to purchase their copy today: https://www.amazon.com/Mission-Transition-Matthew-Louis/dp/1400236533
About the Author
Matthew J. Louis is the President of Purepost, a next-generation staffing solution and public benefits corporation whose goal is to level the playing field in the nation's talent market. Louis holds an MBA in operations and finance from the Kelley School of Business at Indiana University and a BS in mechanical engineering from West Point. He's also a graduate of the US Army Command and General Staff College. Additionally, Louis served in the Southwest Asia combat theater and on the staff of the US Army's Office of the Deputy Chief of Staff for Operations. For more information, voluminous resources that compliment the book, and an entire series of free video courses based on Mission Transition, please visit: https://matthewjlouis.com
Connect with Matthew J. Louis on Social Media
https://www.linkedin.com/in/mattlouis/
https://www.facebook.com/matt.louis.39545/
https://twitter.com/MatthewJLouis1
Media Contact
Company Name: Author News Network
Contact Person: Media Relations
Email: Send Email
Country: United States
Website: authornewsnetwork.com