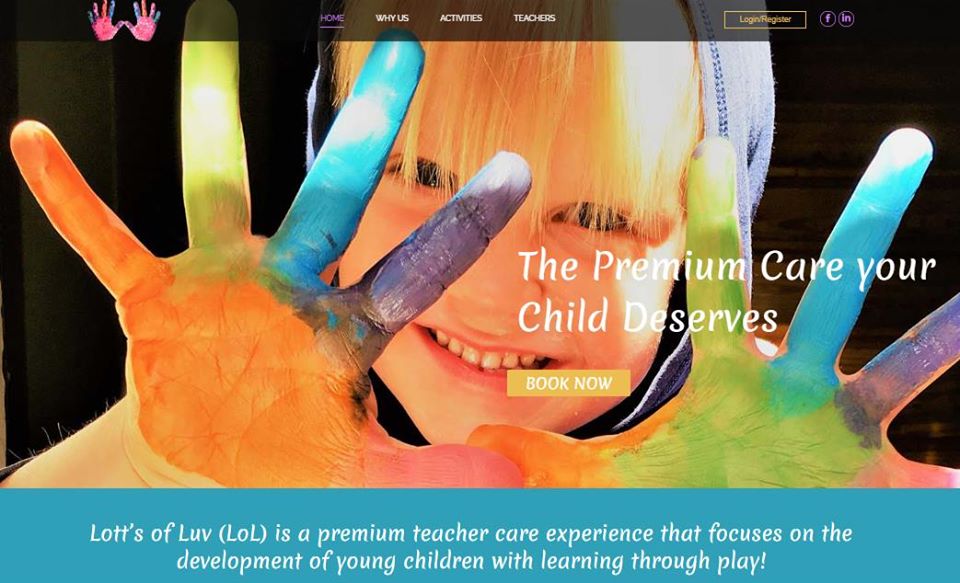 Please visit http://www.lottsofluv.com/ for more information or to inquire about upcoming membership options.
March 17, 2020 – Michelynn Lott, Founder of Lott's of Luv, is pleased to announce the launch of the Lott's Of Luv membership program in the spring of 2020. The membership program is designed to ease the strain on busy families by offering premier, teacher-led babysitting as well as home cleaning services.
Finding reliable babysitters has always been a challenge. Finding babysitters who actually engage with kids instead of letting the TV entertain them is an even bigger challenge. Lott's of Luv solves this problem by offering a premium teacher care experience that focuses on the development of young children with learning through play.
Lott's of Luv's membership program is for busy parents who would like to enjoy Friday date nights and other scheduled childless breaks without the stress of finding a high quality and reliable babysitter.
The Lott's of Luv membership program will start at just $19.99 per month. It will offer an exclusive limited-time discount starting at just $49.99 for a 3-month membership or $59.99 for a 6-month membership.
Membership perks will include hourly package deals, lower subscription rates, monthly teacher-led activities for each child, and 20% off monthly house cleaning through Ingenious Cleaning Premium Residential Cleaning.
All Lott's of Luv teachers are carefully vetted, highly trained, certified, and have demonstrated years of teaching experience. All teachers undergo rigorous CPR training for the children's safety, and they are dedicated to creating an enriching environment for children. The program also incorporates S.T.E.A.M (Science, Technology, Engineering, Art, and Mathematics) into every activity. Teachers come equipped with a "Teacher's Activity Kit" that strengthens a child's cognitive skills by engaging them in a wide range of hands-on educational activities.
Lott's of Luv founder Michelynn Lott says, "As a teacher and babysitter, I noticed that parents don't have much time for themselves anymore. Between working, cleaning, and everyday parent duties, date nights get pushed away and can be stressful to plan. But finding quality babysitters is hard, and it's also a missed opportunity to further enrich a young child's mind. Lott's of Luv is here to help date nights become a necessity and a part of your weekly routine while your child is enjoying a stimulating evening of play and learning."
Lott's of Luv's mission is to support not only teachers and children but also the entire family.
Please visit http://lottsofluv.com/ for more information or to inquire about upcoming membership options.
Media Contact
Company Name: Blue Artists, LLC
Contact Person: Pierre Walters
Email: info@blue-artists.com
Phone: 877-977-2023
Address:6710-A Rockledge Drive, Suite 400
City: Bethesda
State: Maryland
Country: United States
Website: www.blue-artists.com