Travel blogger and online content creator, Mary Andaya, finds a fantastic site called Mixco Viejo in Guatemala as she continues her globetrotting
Mary Andaya has carved a niche for herself in the travel and hospitality industry, using her reach and a massive following on the internet to showcase some of the best destinations as well as undiscovered beauties of nature to millions of people in different parts of the world. In a related development, the travel influencer recently shared her discovery of Mixco Viejo in Guatemala.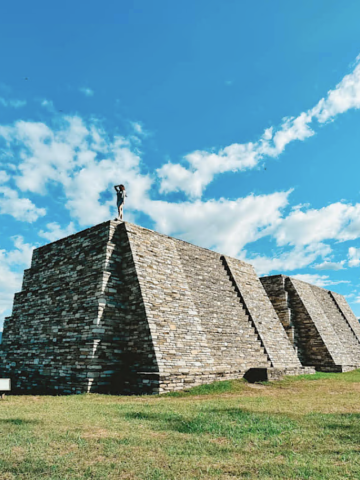 A recent report published by Statista revealed that the market size of the global tourism sector is expected to increase from $1.31 trillion in 2021 to $1.67 trillion in 2022, as the industry continues to grow after the pandemic. Despite the amazing figures and the projections for the coming years, millions of people in different parts of the world still find it difficult to explore as much as possible due to several factors, including lack of resources – time and money, as well as information on fantastic places. Consequently, Mary Andaya seeks to bring exceptional destinations and discoveries to her fans and travel enthusiasts via her Instagram page, as substantiated by the recent discovery of Mixco Viejo.
Mary's approach to travel blogging is particularly unique due to her diverse reach and personification of the process, leveraging the resources available to her as a United Flight attendant to share her layover stories with the world. The travel influencer has again brought a discovery to the world with the revelation of Mixco Viejo.
Mixco Viejo is a relatively unknown location in Guatemala. The archaeological site is located in the northeast of the Chimaltenango department of Guatemala, about 4km from the junction of the rivers Pixcaya and Motagua and 50km to the north of Guatemala City. Mixco Viejo is a tourist destination that offers a spectacular setting, beautiful and well-maintained park-like grounds, and other features that make it a top location for individuals and families that want to spend quality time away from the daily hustle and bustle.
Mary Andaya is not just a travel content creator, she has shown her blend of beauty and brains as a model and beauty queen. She joined Miss Beauty of The Philippines – USA in 2011 and has done fashion shows for LA Fashion Week and OC Fashion Week.
To learn more about Mary Andaya and her discoveries as she explores the world, visit Instagram.
Media Contact
Company Name: Mary Andaya
Contact Person: Media Relations
Email: Send Email
Phone: +17144714986
Country: United States
Website: http://instagram.com/maryxndaya