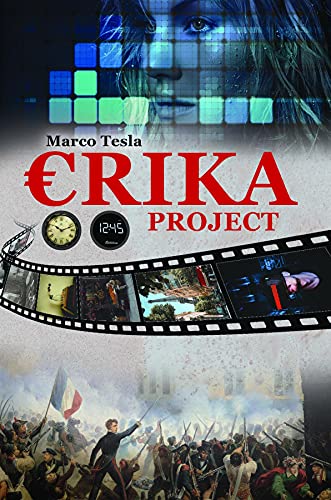 The novel "Erika Project" has finally made it to the bookstore on June 1, 2021. Author Marco Tesla documents a tale of fiction and romance in his brand-new novel, "Erika Project." This book is a captivating story of mystery, history, and tragedy as Marco Tesla captures intense moments in time intermixed with light notes of rebirth.
"Now that I've finished writing this, it seems to be a bit crazy and far-fetched. I myself find it hard to believe in its veracity. However, I do not deny that it could be true. Sometimes the promises are kept, some after a long time and others much more frequently than you can ever imagine", says the author in the book "Erika Project."
The book begins by introducing the reader to a fresh law graduate. On accepting the invitation of a friend, the young man travels to Rome, where he gets introduced to 'Project Erika,' a military science laboratory. With its technological equipment, the project provides law enforcement with the tools they need to solve crimes in a completely unique way. It also has an experimental field that allows one to look into their own past.
The young lawyer decides to take a peek into a few memories of his childhood when he accidentally stumbles upon an event that took place over two hundred years ago. In that lifetime, he was a nobleman who fell madly in love with a peasant girl. Thanks to his friend Pier, they train the girl in higher-class etiquette. Finally, she is presented with a fake noble origin and manages to get married.
At the French Revolution outbreak, the wife suspects ominous things are about to take place and confides this to her husband. He promises to return and look for her if there was another life. Sadly, he is captured and beheaded. The book flies the reader back to Rome, to the present time, in the laboratory, where the young man wonders what to do next. Should he keep his promise and look for the woman, and will he even find her after all these years have passed?
The "Erika Project" by Marco Tesla is available from Amazon.
Media Contact
Company Name: Global Summit House
Contact Person: Anna Reid
Email: Send Email
Country: United States
Website: https://www.amazon.com/Erika-Project-Marco-Tesla-ebook/dp/B0975TR7WZ/ref=sr_1_1?dchild=1&keywords=Erika+project&qid=1625084141&s=digital-text&sr=1-1