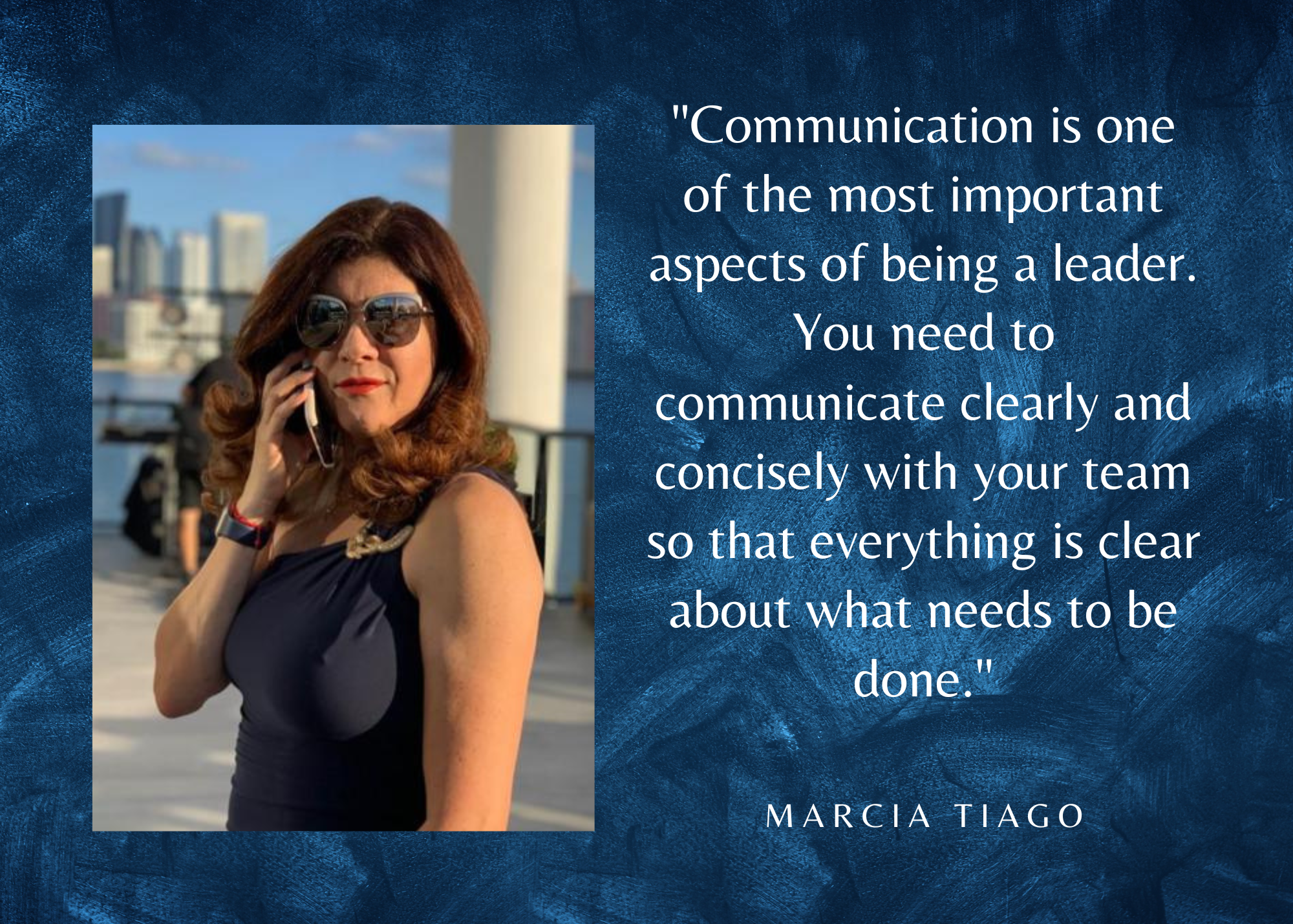 The Co-Founder and Owner of Alaska, Inc. lent her expertise to help craft a new essay discussing the characteristics necessary for successful leadership in business.
Miami, Florida – April 25, 2023 – When entrepreneur and multimedia and telecommunications industry executive Marcia Tiago was approached to co-author an article outlining the common qualities of effective business leaders, she agreed enthusiastically, eager to share her extensive knowledge on the subject. The article, which is titled Marcia Tiago Discusses How You Can Be an Effective Leader in Your Industry, was published on March 10, 2023 by a civically-minded online periodical that prides itself on giving a platform to independent voices and new perspectives.
At the outset of the essay, Marcia lists the ability to lead by example as one of the key traits of business leaders, stating, "it's vital that you set the tone for your team. This means putting expectations high and leading by example. Show your team members what it means to be dedicated and committed to achieving goals. Let them see firsthand how hard work and determination goes into success." Marcia then proceeds to give some real-world ways this can be achieved. "One way to do this is to set SMART goals," she writes, before explaining that particular acronym stands for "Specific, Measurable, Achievable, Realistic, and Timely," and asserting that "by setting outlined objectives that are attainable and realistic, your team will be more motivated to reach them."
Later in the article, Marcia Tiago extols the virtues of open communication. "Communication is one of the most important aspects of being a leader. You need to communicate clearly and concisely with your team so that everything is clear about what needs to be done. When everyone is on the same page, it makes achieving goals much more accessible." Once again, Marcia then provides some examples on how to accomplish this, writing, "One way to make communication more effective is to use visual aids. This could be anything from whiteboards to presentations or even videos. Visual aids are a great way to keep everyone on the same page and ensure that all instructions are understood clearly."
Anyone interested in reading the full text of the article will find it located here, while anyone curious to learn more about Marcia Tiago is invited to visit her professional website.
About Marcia Tiago:
Originally from Brazil, Marcia Tiago is an entrepreneur who has successfully navigated the notoriously competitive arena of American capitalism since 2005, the year she and her husband founded Alaska, Inc., a multimedia wholesaling and exporting business targeting Latin America. Marcia is also a project manager with nearly 20 years experience operating in the private sector.
A post-secondary school graduate in her home country, Marcia Tiago earned a Business Administration degree before moving to the United States, whereupon she completed a Master's degree in International Business from the University of Phoenix. In addition to running her own company, she is also currently a controller at LSK Network. In her free time, Marcia volunteers at the Just Love Foundation, a humanitarian organization that provides much-needed aid to African orphans.
Currently, Marcia resides and works in Miami, Florida.
Media Contact
Company Name: Alaska, Inc.
Contact Person: Marcia Taigo
Email: Send Email
Country: United States
Website: https://alaskamiami.com