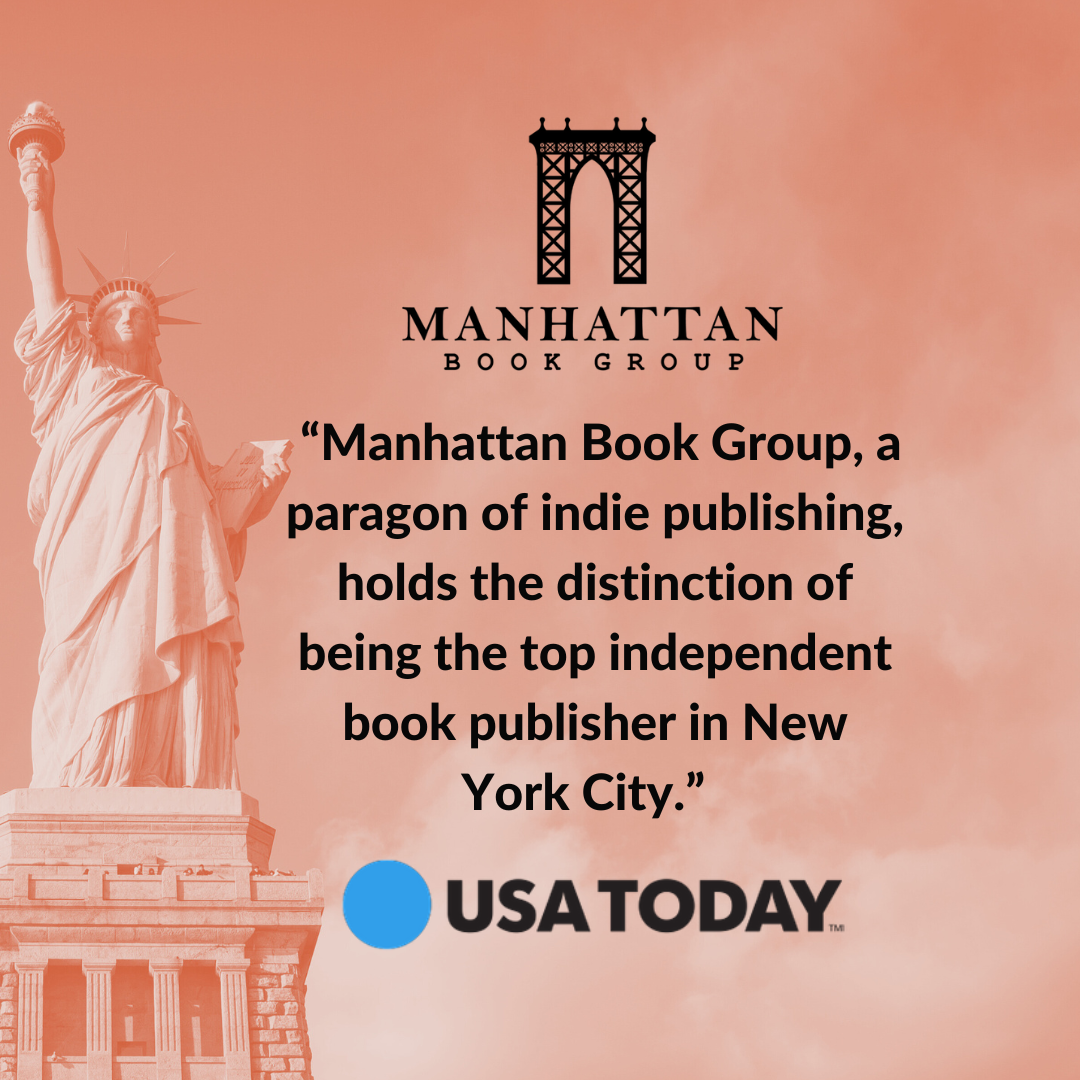 Manhattan Book Group (MBG), a leading hybrid book publisher, has been recognized as the "top independent book publisher in New York City" by USA Today contributor Jon Stojan.
In an article published on USA Today's website, Stojan highlights the innovative approach MBG takes to book publishing, combining elements of traditional and self-publishing to offer authors the best of both worlds. This creative model has set MBG apart in the competitive landscape of New York City's literary scene and garnered high praise from industry experts.
Stojan's article, titled "Manhattan Book Group is Reshaping Book Publishing with J.J. Hebert at Its Helm," delves into the unique strategies and philosophies that have propelled MBG to the forefront of indie publishing. The article emphasizes how MBG is reshaping the publishing industry through its commitment to empowering authors and providing comprehensive services.
The recognition from USA Today follows other recent accolades for MBG. Kev's Best named MBG the #1 Independent Book Publisher in New York City, and the Stellar Awards recognized it as having the best publishing service in NYC. Los Angeles Magazine stated that Manhattan Book Group is a leading independent publisher in NYC as well. LA Weekly, another top-tier publication to feature Manhattan Book Group, credited MBG with creating "a new era for indie publishing in New York City."
J.J. Hebert, the driving force behind MBG, is also a USA Today, Wall Street Journal, and #1 Amazon bestselling author. His expertise and dedication have been crucial in shaping MBG's innovative approach and fostering its success.
"Being recognized as the top indie publisher in NYC is a testament to our team's hard work and our commitment to supporting authors," said Hebert, Founder of Manhattan Book Group. "At MBG, we strive to provide a platform where authors can thrive creatively and commercially."
MBG's reputation for excellence extends beyond New York City. Mariel Hemingway, the granddaughter of Ernest Hemingway, recommends Manhattan Book Group and likes the company's offerings so much that she decided to partner with them. With a global presence and a wide array of choices of books, ebooks, and audiobooks, it has become one of the most renowned indie publishers worldwide.
As MBG continues to redefine the publishing landscape, it remains committed to its mission of providing authors with the support and resources they need to bring their visions to life. With its innovative approach and commitment to author empowerment, MBG shows no signs of slowing down.
About Manhattan Book Group:
Manhattan Book Group is a premier hybrid book publisher based in New York City. Combining traditional publishing and self-publishing, MBG provides comprehensive services to authors, helping them navigate the publishing process with ease. Led by bestselling author J.J. Hebert, MBG is committed to empowering authors and reshaping the publishing industry.
For more information, visit www.manhattanbookgroup.com.
Media Contact
Company Name: Manhattan Book Group
Contact Person: Jen McNabney
Email: Send Email
Phone: 212-634-7677
Address:447 Broadway 2nd Floor #354
City: New York
State: New York
Country: United States
Website: https://www.manhattanbookgroup.com/