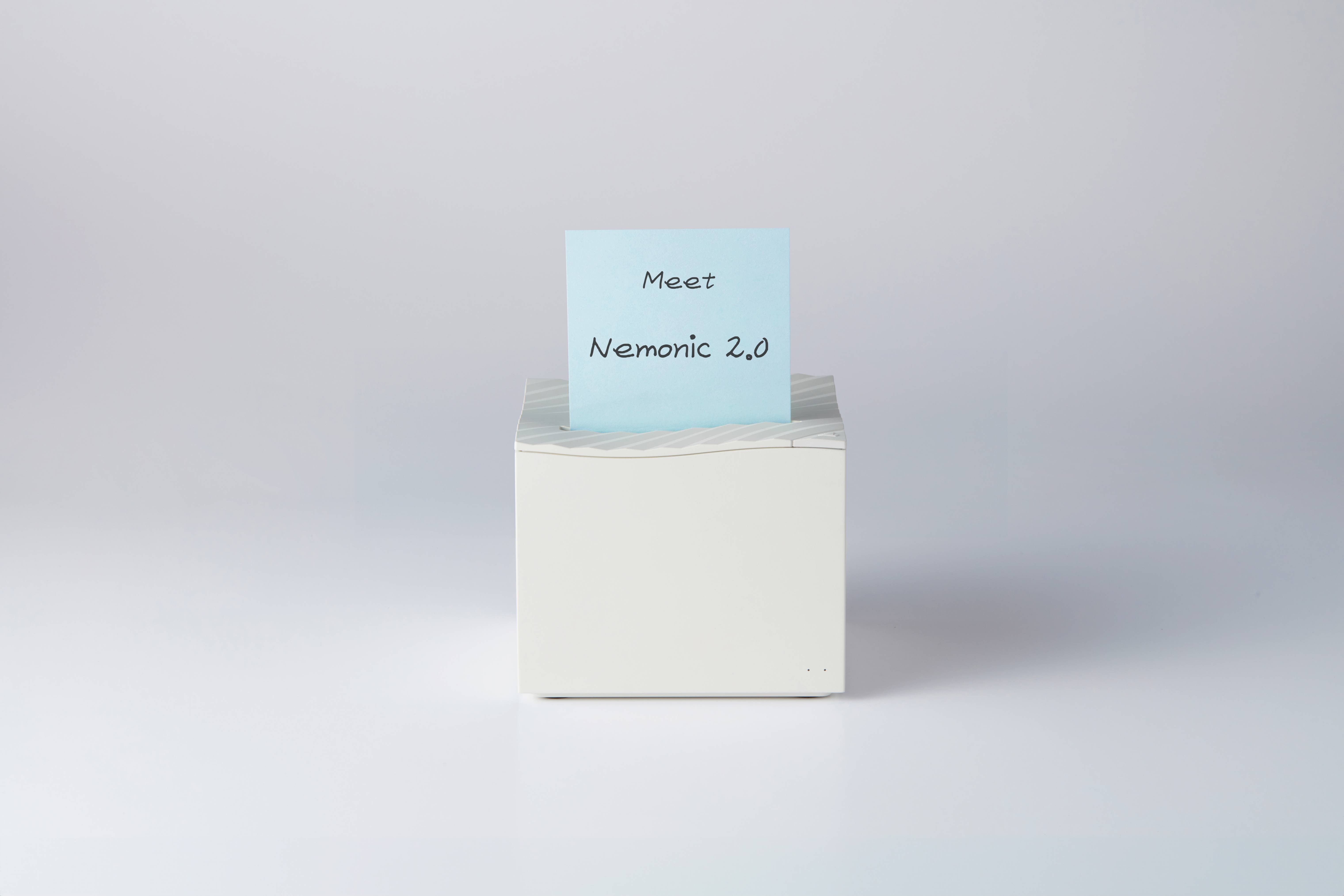 Seoul, South Korea – MANGOSLAB, a leading technology company specializing in thermal and heating related technologies, announced the launch of their latest product, the Nemonic Gen 2, which will be coming soon to Kickstarter. Nemonic Gen 2 printer combines the age-old practice of memo-taking with cutting-edge digital technology, creating a seamless and efficient solution for expressing ideas without limitations.
The Nemonic Gen 2 boasts several impressive features that set it apart from any other note, label or thermal printers. With powerful integration, users can seamlessly connect the printer to their favorite apps, allowing for easy writing, drawing, typing, and capturing of ideas. The printer is compatible with the latest app integration developments, including Nemonic for Slack and Nemonic Zapier Integration which will be a great tool for office workers to utilize.
Designed with convenience in mind, the Nemonic Gen 2 features a cableless design with an impressive battery life of up to 35 hours. This compact and unplugged solution is perfect for any workspace, allowing users to level up their efficiency and streamline their workflow. It also features jam-free printing and auto-cutting, reducing any need for interaction with the internal runnings of the printer.
Unlike other printers on the market, the Nemonic Gen 2 is specially designed to print super strong sticky notes thanks to the special adhesive featured with this new product. The Nemonic super strong sticky notes provide 30% stronger adhesiveness compared to the leading brand, ensuring that your notes stay securely in place.
"We are thrilled to bring the Nemonic Gen 2 to Kickstarter in October," said MANGOSLAB. "After the success of our other printers on Amazon, we have listened to the feedback from our customers and integrated their needs into this new and improved version. With powerful device and app integration, a jam-free printing design, and enhanced sticky note adhesiveness, the Nemonic Gen 2 will empower users to express their ideas without boundaries."
This will be MANGOSLAB's second product launch on Kickstarter, after their success with the wireless hair straightener Aesty in 2021. The company is grateful for the support and spirit that crowdfunding has to offer. To stay up to date with the latest news and updates about the Nemonic Gen 2, interested individuals can sign up for pre-launch news and open day updates on the Kickstarter pre-launch page here: https://www.gen2.nemonicprinter.com/. The project is due to open at the end of October 2023.
About MANGOSLAB
MANGOSLAB is a South Korean startup that was created as an in-house venture by Samsung Electronics in 2016. The company specializes in thermal and heating related technologies, developing innovative solutions that enhance efficiency and productivity in various industries.
Landing Page: https://www.gen2.nemonicprinter.com/
Instagram: https://www.instagram.com/nemonic.global/?hl=en
Youtube: https://www.youtube.com/@nemonic.official
Facebook: https://www.facebook.com/mangoslab
Media Contact
Company Name: MANGOSLAB
Email: Send Email
Country: South Korea
Website: https://www.gen2.nemonicprinter.com/