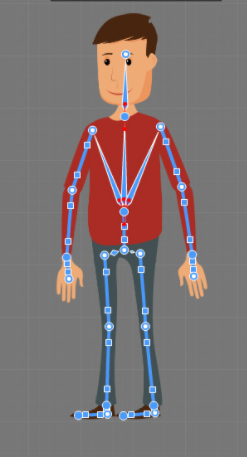 Mango Animate is now preparing to launch its 2D character creation software that will help create a character from a static image.
More and more people are seeking animated characters for use in various projects. Animation is now widely used for everything from education to varied business purposes. Mango Animate's customers have always been able to depend on them for affordable, high-quality animation software. They now present the Mango Animate Character Animation Maker (Mango Animate CM). It's 2D character creation software for use by everyone.
This 2D character creation software is perfect for quick and easy creation of outstanding animated characters. It features convenient character templates and premade bone structures. These characters are already rigged and ready to go. This makes the creation process shorter and simpler.
Users can also choose to create their animated characters from scratch. It's just as easy with the 2D character creation software. Users just need to import PNG or PSD images into the software to begin. Then use the handy bone tool or bone templates to easily rig the characters. It takes no time or skill to create professional looking rigged characters.
Once the characters have been selected and rigged, it's time to make them stand out. With the 2D character creation software from Mango Animate, users can give their characters any look they like. The character editor lets them choose different facial features and hairstyles. They can also personalize the color of the characters' skin, hair, and other features.
Users can pick different outfits and accessories for their characters as well. Each outfit and accessory is available in different colors. Mix and match different pieces to create a distinctive look. The 2D character creation software also allows users to import custom outfits, accessories, and features to make the characters look unique.
The 2D character creation software uses a powerful timeline and handy drag and drop tool. Users just need to drop their characters on the timeline. Then drag and drop all other elements until the characters are complete. It's the easiest way to create and edit their characters.
"This 2D character creation software is designed to make characters like no other," claims Selena Lee, Chief Designer of Mango Animate. "Your characters should look exactly how you want them to, not like someone's factory version."
For more information about the 2D character creation software, please visit Mango Animate.
About Mango Animate
Mango Animate is a leading provider of animation software. They offer several animated video makers. Their latest software creates animated characters for various uses.
Media Contact
Company Name: Mango Animate Software Co., Ltd.
Contact Person: Paul
Email: Send Email
Phone: +86 020-61972665
Address:Room 1003, 10/F, Tower 1, Lippo Centre, 89 Queensway, Admiralty
City: Hong Kong
Country: HongKong
Website: https://mangoanimate.com/