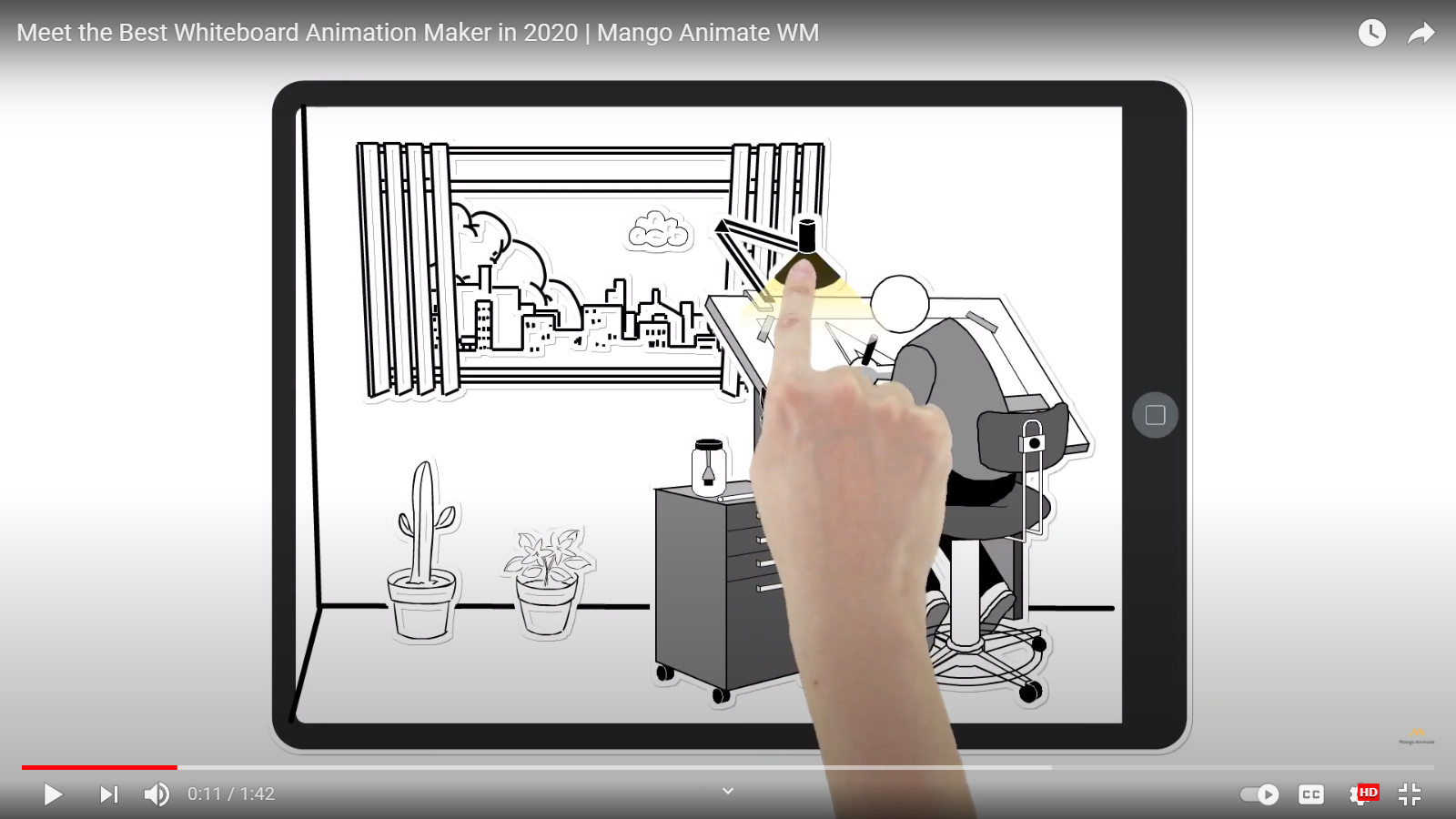 Create stunning whiteboard explainer videos with the least efforts on the best whiteboard animation software – Mango Animate Whiteboard Animation Maker.
Mango Animate has the best whiteboard animation software available for businesses that maintain ease of use and powerful features at the same time.
Finding a visually engaging, affordable video animation software to help bring content ideas to life can be a daunting task. The software should be easy to learn but remain versatile with plenty of customization options to truly make video outputs stand out. Thankfully, Mango Animate has created the best whiteboard animation software in the market. It offers its users the ability to create professional-grade doodle videos within minutes, and the program requires no prior video creation experience.
In order to be the best whiteboard animation software, Mango Animate focused on creating an interface that is easy for any user to jump into and be able to learn in a matter of minutes. While other animation software is both costly and has a bit of a learning curve, Mango Animate prioritizes ease of use through its collection of pre-made templates for users. It has a full library of media items available for users to drag into their project and truly customize it to suit their needs. It has plenty of lively, bright 2D characters to choose from and truly brings business stories to life.
The software also has animated hands to guide viewers through the video, with a variety of hand images and hand motions to choose from so no two videos are exactly alike. Even with so many customization options available, the best whiteboard animation software does not falter in producing high-quality doodle videos regardless of how many customization options are used. Every video created on Mango Animate's best whiteboard animation software can be rendered in high definition and is incredibly smooth.
Mango Animate hosts the best whiteboard animation software in the market, and the way that it maintains its title is through its focus on customer needs and feedback. Ivan Leung, CTO of Mango Animate, believes this is the key differentiator between them and other market competitors. "Customer needs are always shifting, and Mango Animate is always improving. We created a whiteboard animation maker because we saw the demand for it from our business clients, we added 2D characters because we realized that people wanted to see their stories being told through characters, too. Businesses can feel reassured that when using Mango Animate, they are using software that was created with their specific needs in mind."
To download the best whiteboard animation software, please visit Mango Animate.
About Mango Animate
Mango Animate is a trendsetter in animation software. They offer several animated video makers as well as other animation software options.
Media Contact
Company Name: Mango Animate Software Co., Ltd.
Contact Person: Paul
Email: Send Email
Phone: +86 020-61972665
Address:Room 1003, 10/F, Tower 1, Lippo Centre, 89 Queensway, Admiralty
City: Hong Kong
Country: HongKong
Website: https://mangoanimate.com/