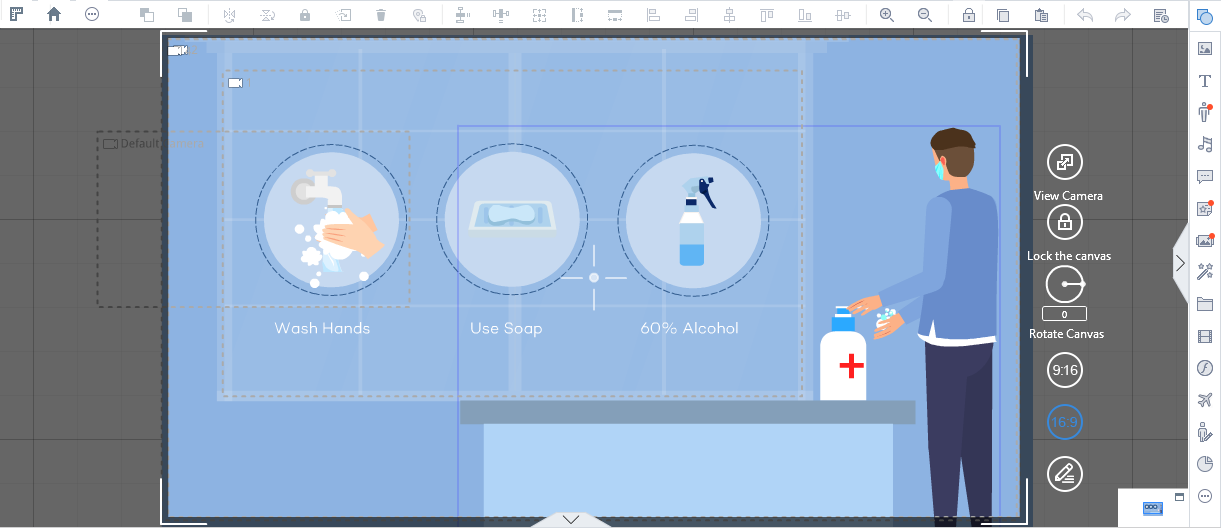 Visualize statistics, text, concepts in the most straightforward and fun way using the animated infographic maker developed by Mango Animate.
Information is everywhere. To present information in a way that holds people's attention is what motivates Mango Animate to develop its animated infographic maker.
This current era is often referred to as the information age. But with so much information available, there's the threat of knowledge overload. As a result, people tend to filter out information that is not presented in an attractive way. Content creators have turned to animated infographic videos to capture their audiences' attention. Mango Animate is helping to advance this cause. Its Mango Animate Animation Maker (Mango Animate AM) is perfect for use as an animated infographic maker.
Content creators no longer need to subject their audience to dull speakers droning on about topics they're not interested in anyway. The animated infographic maker offers over forty dynamic characters in different roles. Users can add different facial expressions and emotions to the characters to make them more realistic. They can convey any message in an exciting and engaging way.
Users can give the characters voices by using the convenient record button to create lively voiceovers. Or they can import audio files into the animated infographic maker and add them to their videos. Then they can add subtitles for emphasis and added clarity. These are also useful for viewers who may watch the infographic without audio.
Many people are visual learners. Because of this, it's necessary to include visual aids instead of just text when presenting a message. Infographic video makers can use the animated infographic maker to appeal to their viewers. It features a large selection of SVG images, charts, shapes, and other media items. These will enhance the audio and text presentation of the video.
Given the choice, most people would prefer to watch an animated video than one that isn't animated. The Mango Animate animated infographic maker has hundreds of animation effects. These make the perfect animated infographic. Users can choose from entrance, emphasis, and exit effects and watch their characters, media, and text come alive.
Content creators can choose their preferred format for exporting their videos. There are six video formats available as well as GIFs. Sharing it with their audience is simple.
"Our animated infographic maker is the perfect way to present information attractively," says Ken Glenn, CMO of Mango Animate.
To learn more about this animated infographic maker, please visit Mango Animate.
About Mango Animate
Mango Animate is a provider of groundbreaking animation software. Their animated video makers can be used by amateurs as well as professionals.
Media Contact
Company Name: Mango Animate Software Co., Ltd.
Contact Person: Paul
Email: Send Email
Phone: +86 020-61972665
Address:Room 1003, 10/F, Tower 1, Lippo Centre, 89 Queensway, Admiralty
City: Hong Kong
Country: HongKong
Website: https://mangoanimate.com/