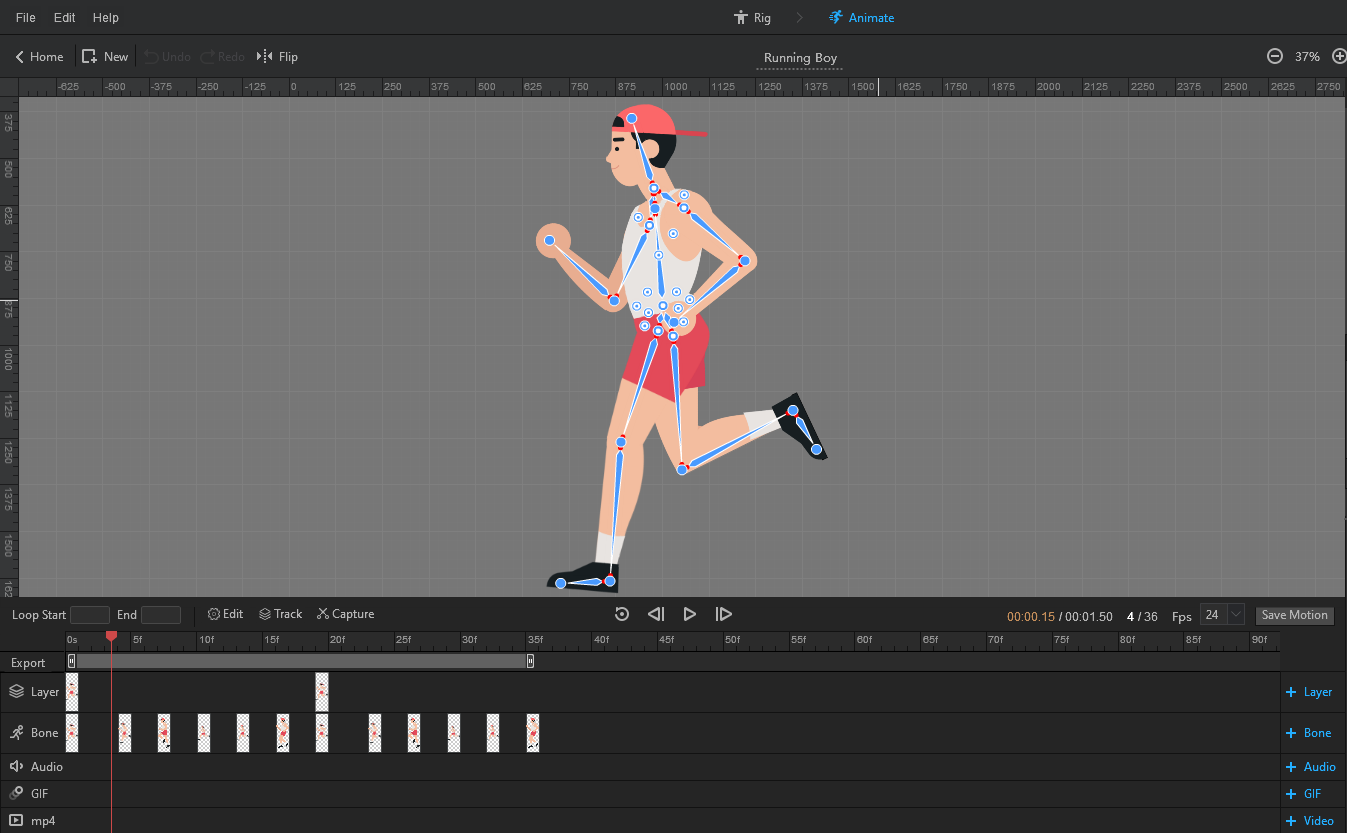 Mango Animate's cartoon character creator is operated by simple a drag and drop tool and comes with a powerful multi-track timeline and canvas.
Software company Mango Animate recently will release a cartoon character creator that takes the animation industry by storm, helping users build custom animated characters from images or templates.
There is a new cartoon character creator that's creating a buzz in the animation industry. The Mango Animate Character Animation Maker (Mango Animate CM) is perfect for use by amateurs as well as professional cartoon makers. It's super easy to use and loaded with cool features. It's never been so simple and so much fun to create cartoon characters. And the finished characters can be used in any project.
This cartoon character creator gives users two choices to generate fantastic cartoon characters. Both ways are quick and require very little effort or skill. Users can use any of the animated character templates available in the cartoon character creator. They already have bones and nodes added. The user only has to choose how they'll personalize and animate them.
Animators can also create their cartoon characters from scratch. They can import PSD and PNG images into the cartoon character creator. Then they add bones and nodes, edit poses, and animate them. This option is no less simple than using the templates. There're an easy-to-use bone tool and bone templates that make the rigging process straightforward. And users can work on several images at the same time.
The cartoon character creator lets users customize their cartoon characters. That way, they turn out exactly as they imagined them. With the character editor, users can choose different hair types, styles, and facial features. They can also modify the color of the characters' skin, hair, eyes, and mouth. A large collection of outfits and accessories is available to choose from as well. Users can mix and match and change colors as desired. There's also the option to import custom features and outfits to make the characters more unique.
Animating cartoon characters is a breeze with this cartoon character creator. It offers a wide range of pre-made motions and facial expressions. This saves animators the hassle of figuring out how to animate their characters. Of course, users can add custom animations to their characters and save them to their motion library. The finished characters can be exported in several formats and used on any platform.
Selena Lee, Chief Designer of Mango Animate points out, "Only the best is good enough for our customers. This cartoon character creator is no different."
For more information, please visit Mango Animate.
About Mango Animate
Mango Animate is a top-class animation software company. Their range of software is suitable for use in various industries.
Media Contact
Company Name: Mango Animate Software Co., Ltd.
Contact Person: Paul
Email: Send Email
Phone: +86 020-61972665
Address:Room 1003, 10/F, Tower 1, Lippo Centre, 89 Queensway, Admiralty
City: Hong Kong
Country: HongKong
Website: https://mangoanimate.com/