Nikki Taylor, the owner of MamaRoars, declares support for the LGBTQ community with a new collection of reusable goods and zero waste products available on the website and Etsy store
MamaRoars is proud to announce their new "Love Wins Collection" of zero waste and reusable products for the family, in celebration of the coming pride month, in June 2021. The collection includes popular handmade products like reusable paper towels, sponges, and snack bags. It will also include other popular Reusable products in rainbow prints, offering the LGBTQ community a product they can relate with.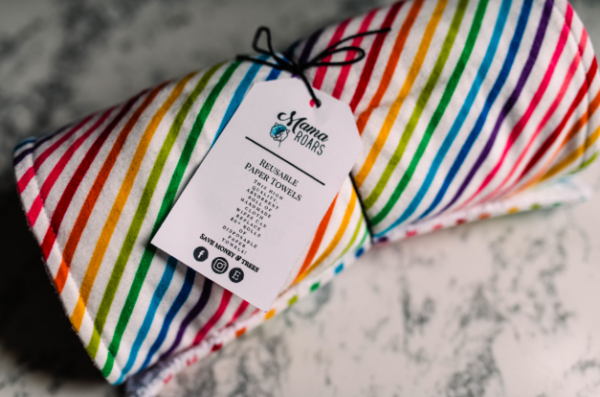 All products on the MamaRoars.com online store and the Etsy store are handmade using materials that are safe for the environment. One roll of Reusable paper towels can replace more than 80 rolls of paper towels, helping people save more money and trees.
Nikki Taylor, the owner of MamaRoars, is passionate about the environment. Her vision is to see every home discover and use high-quality reusable products to save money, reduce waste, and encourage responsible living. Through her creations, she wants to promote and project the ideology of sustainable living and support the LGBTQ community. Pride month is one of the most significant events of the year when the LGBTQ community celebrates in different ways across the world.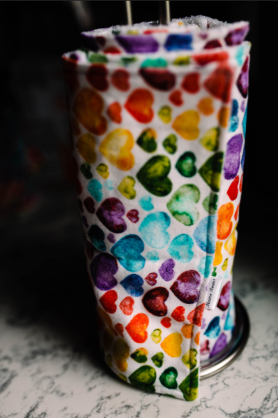 The events help educate the general public about LGBTQ rights and create awareness that promotes justice, human rights, equity, and opportunity to a better life. Nikki Taylor and the MamaRoars brand also likes to support worthy causes using their product line, which is why they have introduced the "Love Wins Collection".
The collection will be supporting The LGBTQ Center in Northern Indiana. Shopping for reusable products by MamaRoars is easy. Customers can visit their website and the Etsy store to shop for Clean Kitchen Reusable Bundle with Honeycomb prints made from organic cotton. They also have the Pineapple Reusable Snack Bags with waterproof PUL and zipper and reusable Love Wins Face Masks with various sizes and earloop options.
Customers enjoy fast shipping after purchase.
For more information, please visit http://www.mamaroars.com/.
To shop on Etsy, please visit http://www.etsy.com/shop/mamaroars.
About MamaRoars
MamaRoars is an online eco-shop offering a vast collection of handmade reusable products.
The owner's vision is to create reusable and eco-friendly products that will help people save money and play their role in protecting the planet.
They also use their products to support worthy causes.
Media Contact
Company Name: MamaRoars
Contact Person: Nikki Taylor
Email: Send Email
Phone: (765) 414-9980
Country: United States
Website: http://www.mamaroars.com/