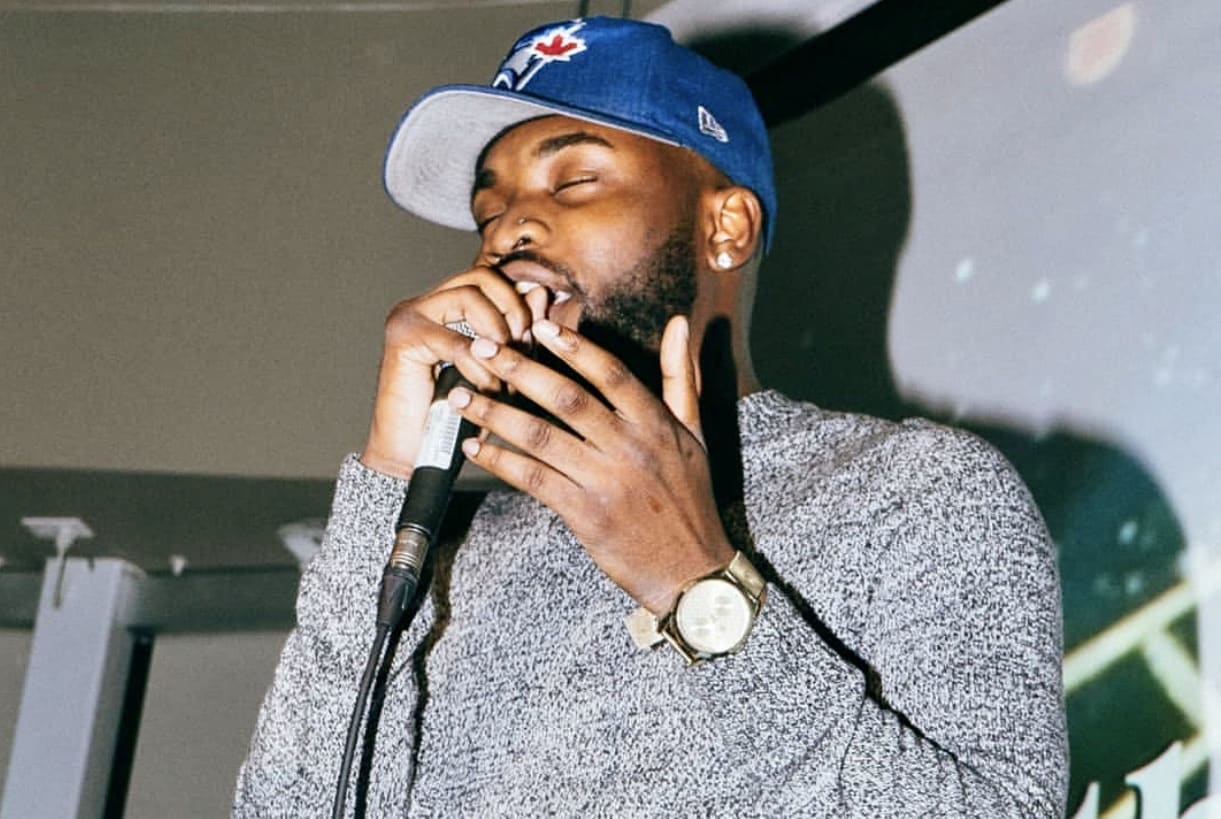 May 14th, 2020 – Few rappers can claim such rapid career advancement within a few short months, and one of them, in particular, is seemingly on track to not only make moves, but also make a considerable imprint on the rap genre. That rapper is none other than the Toronto, Ontario native 24-year-old Malcolm Nelson, who is best known by his stage name, themacj.
Having just recently started to collaborate with the world-renowned rapper King Los, themacj is fervently putting out new lyrics, beats and tracks that are sure to create waves across the nation and beyond.
Citing artists like Eminem, Lil Wayne, Big Sean, Joyner Lucas and Hopsin as his key influences, themacj's music can best be described as a blend of many different types of flows which are accompanied by metaphorical content based on real-life scenarios.
The entirety of the artist's oeuvre is self-produced and self-engineered, and his creative rapport with King Los marks his foray into collaborations with fellow rappers who can bring his music, skills, and talent to the next level. Themacj, who has opened up live for successful artists like Madchild and Dizzy Wright, has also made discussions for a possible collaboration with famous diamond-selling producer boi1da, and is in talks for more creative work with other key figures in the scene.
"I've made great strides, but I'm not one to stop or back down from a challenge" said themacj. "My mission is to tell my story and share it with the world through my music and lyrics. I believe that we all can collectively connect through the powerful feelings found in rap music in particular, and identify with the experiences described in the rhymes, verses and beats that make the whole listening experience feel transcendental."
"I'm here to stay, and my fans can look forward to many more exciting collaborations, new tracks and live appearances in the near future."
All news with regards to themacj's new music releases and shows will be communicated with further communications with the press.
To listen to themacj's music, please subscribe to his Spotify channel.
Media Contact
Company Name: Themacj
Contact Person: Malcolm
Email: Send Email
Country: United States
Website: https://open.spotify.com/artist/4wY6EfkHPCYHx1vk5VEaEb?si=ubjF5jtdRemyxok1s1JknQ