Madden 20 was first released in August 2019, and the entire season is half over as of now, there is no doubt that this is one of the most successful installment in the long-running Madden NFL series, especially its unique "Superstar Mode", allowing players to custom players and control them throughout a career is even more popular and sought by players. With the halfway through the game, EA has to plan for the upcoming "Madden 21".
According to the convention, Madden 21 is expected to be released in the middle and late of this year. However, many sports activities and e-sports have been postponed or canceled due to COVID-19, a coronavirus that has infected hundreds of thousands of people worldwide, but EA has not disclosed any change regarding the release of Madden 21 for the time being. The following is preview about Madden 21 from various aspects, but with the in-depth exploration of Madden 21, its release date, game mode and more news related to Madden 21 will be changed to deliver the message in a timely manner, so to be fair, these predictions are for reference only, not the final conclusion.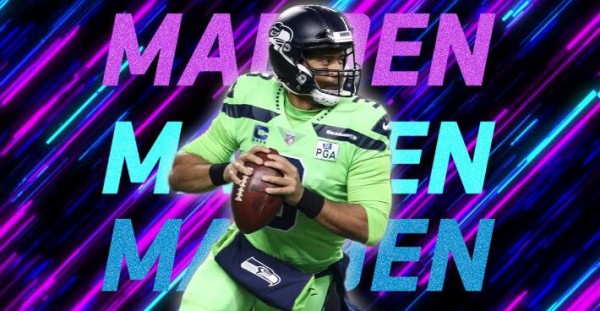 Release Date
As for the arrival of Madden 21, it is still the most important focus for players as it is related to when they can play a new season on Xbox One and PlayStation 4.
From Madden 18-20, it all comes in August each year, so it is also guessable for the current edition, which may be a trend in the first week of August. In order for players to play the full content of Madden 21 in the first place, the most likely to be August 7, the first holiday of that month.
Before that, players still have a chance to have a look at its trailer this summer, until around E3 in June, it would be its first sneak-peek of Madden 21.
Cover Athlete
Another matter to determine is the cover athlete of Madden 21, one of the most excellent and valuable players of the 2019-20 season. Several controversial players are expected to become stars this year, but the final result will be announced after the EA vote.
The Baltimore Ravens quarterback, Lamar Jackson, is supposed to be the one, who is nonetheless the league's best player during the regular season, especially his mix of arm accuracy and ridiculous ground speed make him be invincible on the field.
Also, it would be a nice choice for another defensive player to make the cover, with Richard Sherman the last to grace a cover for Madden 15. the New England's 2019 defensive MVP Stephon Gilmore, or Aaron Donald might buckle the trend, and are expected to be the star of Madden 21.
Anyway, the cover athlete Patrick Mahomes of Madden20 wouldn't appear on the cover of Madden 21, as EA never repeats its cover stars.
Ultimate Team
All of you know, Ultimate Team is the most important feature and function in the Madden series, which has been in Madden for more than a decade, and where the innovations will be in Madden 21. As a result, it will provide more programs, challenges, game modes, and seasonal events in Madden 21, and make your game more challenging and fun with MUT Coins.
With Ultimate Team, you could build your own custom NFL roster through collecting star player cards, collectibles, mash-up uniforms. Compared to other game modes, this can give you a more realistic feeling, players can decide what the players are like, just as they are galloping on the field.
Head Coach
For Madden 21, the return of Head Coach is very high, a game mode that once appeared on PC, Xbox and PS2 10 years ago.
The release of Head Coach gained a strong player base before, which is why EA plans to add the feature in Madden 21. Head Coach allows players to form a team and carry out unified management, making full use of their respective contracts and abilities to win games faster. Simply put, with Head Coaches, it can completely design and build the plays through managing the players, let them achieve better finals in the games.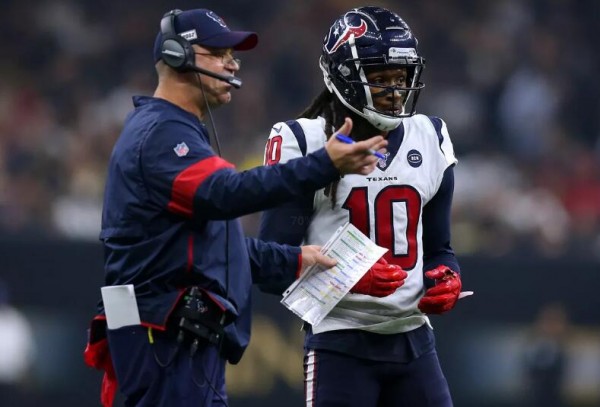 PS5 and Xbox X
Madden 21 will be the first game in Madden series to run on new consoles, probably PlayStation 5 or Xbox X series, but this is yet to be officially determined, we will inform you as soon as there is news.
It has been mentioned several times about the importance of MUT Coins, whether in Madden 20 or 21, it is not easy to add NFL Cards to Ultimate Team, let alone cover athletes like Patrick Mahomes. You can get ordinary cards by playing games, but this will waste much time. In the Auction House in Madden, players are allowed to exchange cards of various levels, and MUT Coins are the only fixed chips as the prices of cards are dynamic here.
This is really a shame when you encounter better cards without enough MUT Coins, the best option is to buy MUT Coins, which is not expensive when you find the right channel.
Here is a secure store that can supply MUT Coins on PS4, Xbox One and PC, GameMS.com, it never exaggerates its role, but represents the real side to consumers.
Goods on the site can be delivered within 15 minutes after placing the order, and there is also a security system to protect all personal information of the buyers, which will not bring you any risk.
More importantly, now that there are special offers here, you can get 10% off so that you can save money while buying MUT Coins here. Anyway, shopping here, you will have a very enjoyable experience.
Media Contact
Company Name: Gamems
Contact Person: Media Relations
Email: Send Email
Phone: (+1)-315-636-5275 (USA)
Country: American Samoa
Website: https://www.gamems.com/