Lykke Business is an enterprise technology provider headquartered in Switzerland.
Since the company's inception together with the industry veteran Richard Olsen, Lykke Business's mission has been to accelerate the world's transition to better and more advanced technologies as blockchain.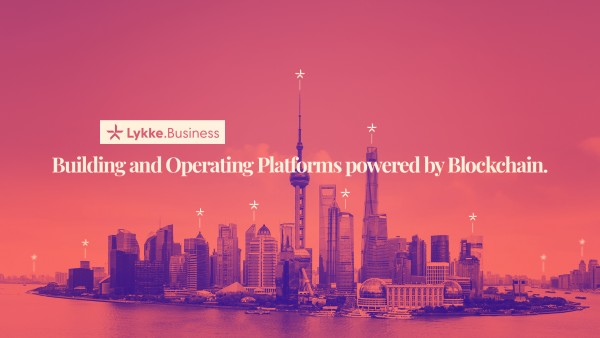 Lykke Business has developed and operated secure blockchain infrastructure solutions since 2015 as part of the Lykke group, this includes projects with several global and regional institutions, such as BNP Paribas, EMAAR, IATA and Raiffeisen Bank.
Lykke Business is an innovative, fair and trusted partner committed to remodeling entire business models and engineering the digital future of businesses, using blockchain technology.
Through its experience of successfully building and operating its own platforms, Lykke Business knows what it takes to build and operate enterprise-grade infrastructure.
What makes Lykke Business different and stand out from the competition?
Lykke Business is a team of experts in business model innovation, tokenization and cutting edge blockchain technology. Through its hands-on experience and inhouse open source technology, Lykke Business is able to build products that are secure, reliable and cost-efficient.
Its ambition is to deliver solutions with the highest quality and security standards.
Lykke Business shares technologies and offers open-source blockchain solutions that could be used by people all over the world.
Lykke business is being overseen by some of the most highly experienced professionals in the Fintech industry.
Richard Olsen
Richard is a pioneer in high-frequency finance & trading. His extensive entrepreneurial experience and academic work have always been devoted to core main goal – creating a better economic future for people and organizations using technological innovation.
Niklaus Mettler
The main strength of Niklaus is his ability to lead teams to successful execution of complex projects and to handle different stakeholders' interest to jointly achieve outstanding goals. For over 30 years he has been coaching professional teams, mentoring leaders, as well as successfully managing complex projects across different verticals
Viktor Andreas
Viktor is the co-founder and Executive Director of Lykke Business. Viktor uses his extensive international experience digitization and in the blockchain industry to create innovative customer-centric solutions. He holds a master's degree in computer science and has been the founder of multiple ventures in the consumer and enterprise services industries.
Media Contact
Company Name: Lykke Business
Contact Person: Support
Email: Send Email
Phone: +41 43 508 63 79
City: Zug
Country: Switzerland
Website: https://lykke-business.ch/