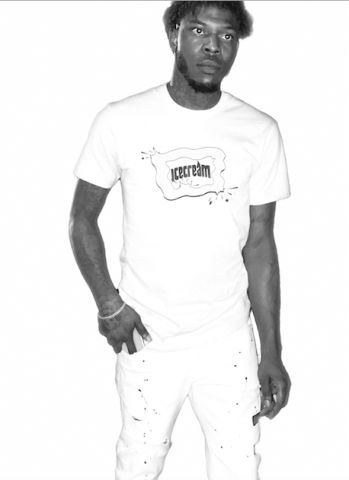 Lul Weez, born Wade McPhatter III, is a singer, songwriter, rapper, and instrumentalist from Red Springs, NC. Lul Weez developed an interest in music from a young age, playing in church and participating in local competitions and contests within his town and surrounding communities.
Unlike most young kids around him, Lul Weez was lucky to be raised by parents who taught him the value of respect for others. Those lessons, combined with luck and his own personal effort, helped him become what he is today. But it wasn't until he lost someone close to him that he developed even extra desires to follow his dreams and go deeper into music.
Since starting his career, he has worked with top-rated and talented producers, musicians, and artists, on various projects. His songs discuss the realities of life and the struggles that everyday people go through to achieve their goals. Lul Weez speaks to the soul of his listeners, inspiring them with his lyrics while also entertaining them with powerful beats and sounds.
Lul Weez yearns to use his talent to touch the lives of his listeners, as many people need inspiration in a challenging and brutal world. That's why he promises to bring more engaging music in the coming months. Lul Weez believes in the spirit and greatness of humanity and is ready to play his part in helping everyone who listens to him to feel the same. The young artist is prepared for every challenge in his career because he's born to make music that will add value to life, and nothing can stop him from doing it.
For more information, please contact Him via instagram https://www.instagram.com/glitgang_wezzy/
Instagram: @Glitgang_wezzy
Email: Glitgangweez@gmail.com
Media Contact
Contact Person: Lul Weez
Email: Send Email
Phone: 346-334-6733
Country: United States
Website: www.instagram.com/glitgang_wezzy/