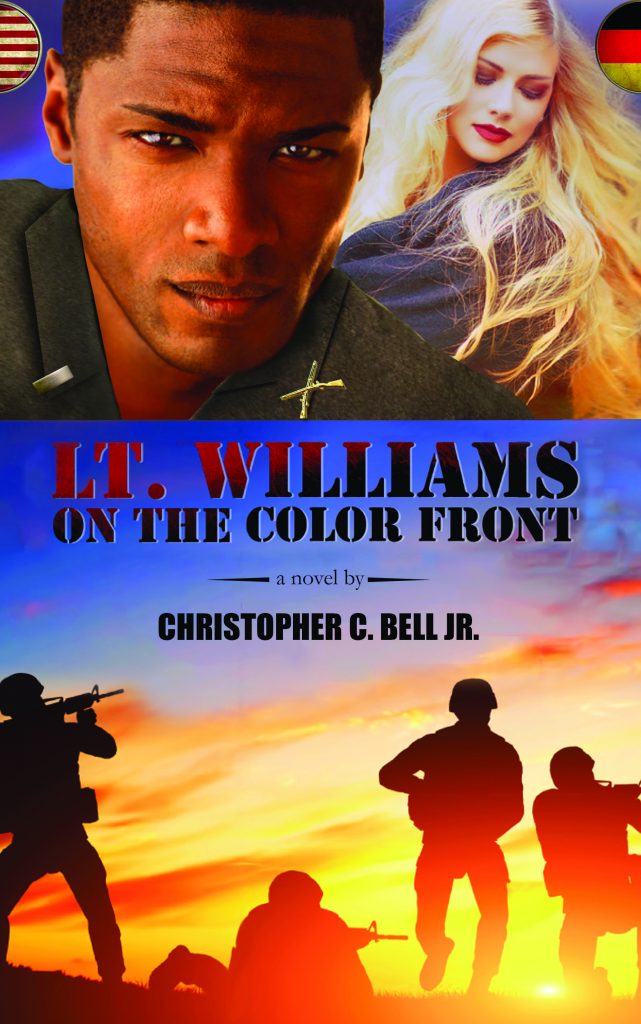 ISBN 978-1-64314-136-7
This action-packed, riveting novel describes the passion and coming of age of young, Lt. Williams, a black man, in his struggle to gain the respect of prejudiced White officers during the Army's early racial desegregation efforts.
The story of "Lt. Williams on the Color Front" is the next great American novel that is now ready to be read by a whole new audience. The novel is set in Germany, in the early 1950s, where Lieutenant Neal Williams, a black man, is assigned as a platoon leader of white soldiers in a previously all-white infantry regiment. His assignment is met with a "Color Front" resistance by several white officers who scheme to promote his failure. LT Williams' situation was one of many army desegregation trial efforts. All such efforts were not successful and in LT Williams' case, there was heartburn, and conflict, and unintended consequences for all involved.
The author, Christopher C. Bell Jr., is a retired Army major who served as a lieutenant in Germany during the 1950s. Here are some of his comments about his novel: "What readers should know is that in addition to my imagination, this novel was inspired by the personalities, stories, and events I encountered during my service in Germany. I was proud to serve my country; even during the Color Front period; which was the beginning of institutional racial desegregation by America. Although the novel takes place in the 1950s, today in America, there are still Black-White Color Fronts related to improving racial equality and racial justice in many institutions. We should remember that all worthwhile political and social changes in race relations must begin with moments reflective of a Color Front. This novel is my view of how America's military began at the rank and file level to change its racist culture. My writing of this story has been therapuedic and liberating for me, and will provide food for thought and debate to readers wishing to know more about how racism works and how everyday people in everyday settings might work to promote movement toward racial justice and racial equality in America."
To join the debate and connect with a key period in history, visit amazon.com and get your copy today.
Chris Bell can be contacted for interviews and speaking appearances on the details below:
Website: https://christopherbellbooks.com/.
Media Contact
Contact Person: Chris Bell
Email: Send Email
Country: United States
Website: https://christopherbellbooks.com/