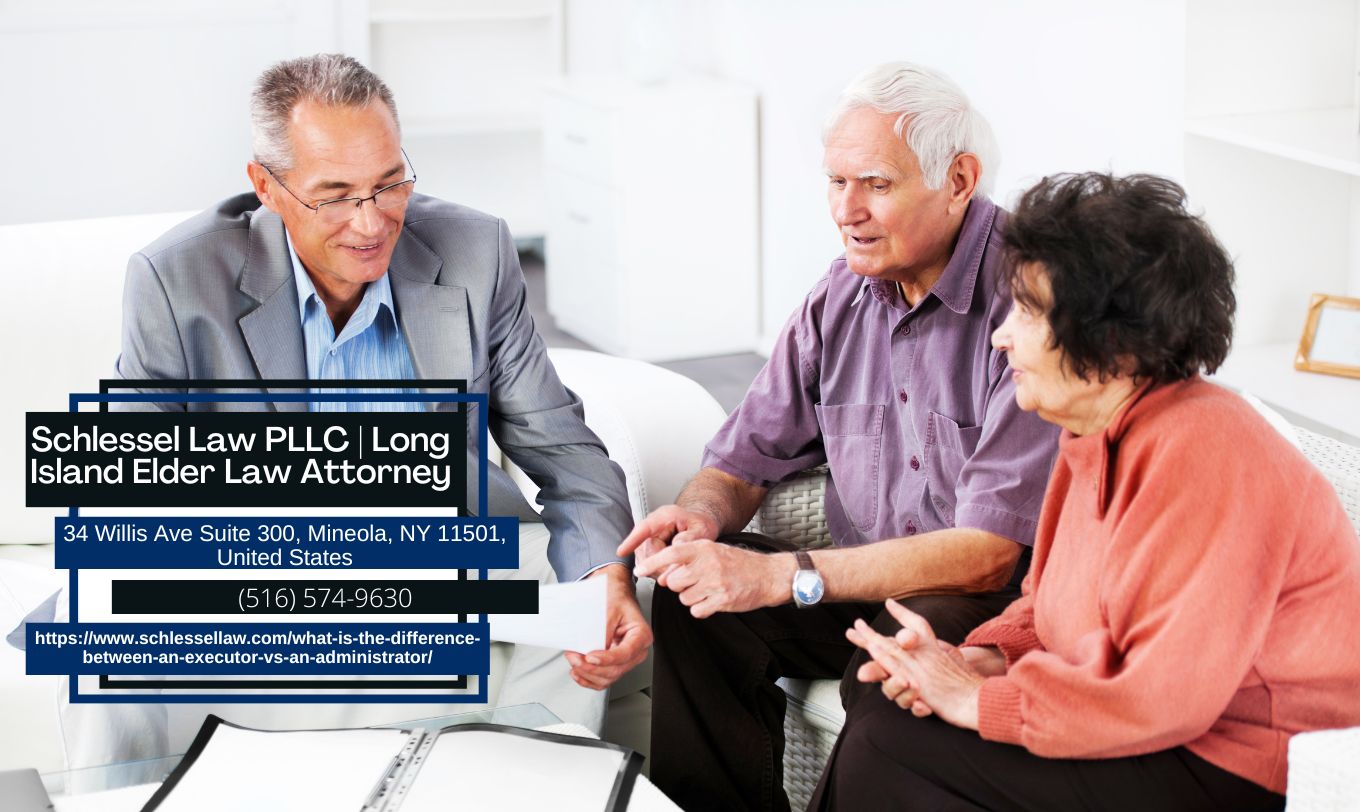 Esteemed Long Island estate planning attorney Seth Schlessel (https://www.schlessellaw.com/what-is-the-difference-between-an-executor-vs-an-administrator/) has recently published an enlightening article to help individuals understand the distinct roles of Executors and Administrators in estate planning.
The Long Island estate planning attorney aims to empower individuals in their estate planning process by providing clear and accessible information. "Understanding the differences between executors and administrators is crucial for a smooth estate planning process," Schlessel stated. "Whether it's executing a will, managing assets, or facilitating probate proceedings, knowing the roles and responsibilities can equip you with the information needed to make well-informed choices."
Long Island estate planning attorney Seth Schlessel explains that an executor, often appointed in the decedent's will, is responsible for carrying out the wishes of the deceased, while an administrator, appointed by the court when there is no will or named executor, is tasked with managing the estate according to New York's intestacy laws. Both roles require the fiduciary to act in the best interests of the estate, and their duties involve identifying assets, settling debts, handling tax matters, and distributing the remaining assets to beneficiaries.
"Both the executor and administrator have fiduciary responsibilities to the estate, which means they must keep the best interests of the estate at all times," said attorney Schlessel. "Being an executor or administrator requires considerable time and effort, and there can be strict scrutiny from beneficiaries."
The Long Island estate planning attorney's article delves into the specifics of how executors and administrators are appointed, their qualifications, and the circumstances that can lead to disqualification. Furthermore, it explains the bond required for administrators, exceptions to this rule, how potential mismanagement is addressed, and the differences in the standards expected of executors and administrators.
Navigating the complexities of estate planning and management can be challenging, but having a clear understanding of the roles involved can significantly ease the process. Schlessel's article is designed to provide this clarity and assist individuals in making informed decisions on estate planning and administration.
The article is a testament to Seth Schlessel's commitment to providing comprehensive legal information that demystifies the complexities of estate planning. By sharing his knowledge and experience, Schlessel aims to equip individuals with the tools they need to confidently navigate their estate planning responsibilities.
For more insights and guidance on estate planning, visit Schlessel Law PLLC's website to read this comprehensive guide and other informative resources.
About Schlessel Law PLLC:
Schlessel Law PLLC is a renowned law firm based in Long Island, New York, offering a range of legal services with a focus on estate planning and probate law. Led by experienced attorney Seth Schlessel, the firm is dedicated to providing personalized, high-quality legal counsel to clients. Schlessel Law PLLC prides itself on empowering individuals with the legal knowledge they need to make informed decisions in planning and managing estates.
Embeds:
Youtube Video: https://www.youtube.com/watch?v=vb-L2DouJFQ
GMB: https://www.google.com/maps?cid=7387587768064061142
Email and website
Email: seth@schlessellaw.com
Website: http://www.schlessellaw.com/
Media Contact
Company Name: Schlessel Law PLLC
Contact Person: Seth Schlessel
Email: Send Email
Phone: (516) 574-9630
Address:34 Willis Ave Suite 300, Mineola, NY 11501
City: Mineola
State: New York
Country: United States
Website: http://www.schlessellaw.com/