Cumming, GA – Medical practices are not often thought of as needing much marketing. A patient sees their doctor, gets a referral to some place, and then goes to that specialist to get whatever procedure they need done.
But what if they needed a surgeon in, say, Mexico, where healthcare costs are lower and surgery can be done for a fraction of the price? A local doctor wouldn't know how to recommend a practice for something like that.
SEO Guru Atlanta specializes in helping bariatric surgeons reach those who need them the most.
"When people get a recommendation from a doctor, they start doing research on alternatives on their own," says Jeff Tormey, CEO of SEO Guru Atlanta. "They know they can't afford the tens of thousands of dollars for surgery, so they may look at other options. Or, they might be able to afford to get the very best care and ask Google who the best bariatric surgeon in their area is."
Jeff Tormey originally started SEO Guru Atlanta to help companies in the Fulton County area reach people who were searching for them on Google.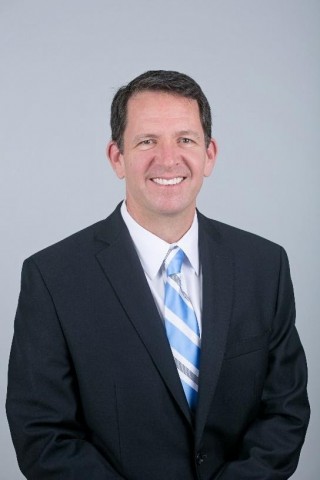 "I liked doing business in the Atlanta area, but word spread on the Internet real quick," laughs Jeff. "We were getting people in Las Vegas, Mexico, and all over the world asking me, a dude based in Georgia, to help them with their search engine marketing."
"I just said yes to everyone, because I knew that we could do better than anyone else they had called. Well, not quite everyone… everyone that we could help!"
Bariatric and cosmetic surgeons seems like an odd market, but Jeff says that SEO Guru Atlanta built special expertise that helped them reach the patients who needed them.
"Think about it like this. You're a patient, and you decide that you're gonna get weight loss surgery. Your doctor clears you for it, and you know that it's either now or never. Where are you gonna start your research? Google and Bing, of course! You start asking Google all sorts of questions to figure out what you should do. We're the people that tell Google and Bing who should answer your question, and why," Jeff explains. "It's search engine marketing, and over the years, my team and I have become darn good at it."
"We knew that getting surgery was one of those things that a patient absolutely cannot take lightly. We also knew that patients tended to be scared, anxious, confused, and intrigued about the whole process. They want to know what's about to happen to their body. A bariatric surgeon that could answer those questions in a way that was reassuring would likely be the one they would consider an authority.
"But it doesn't stop there. People do their research but they're still hemming and hawing. Well, we'll start to advertise to those very people and convince them why they shouldn't wait! We'll reach them on Facebook as well as Google. That's when bariatric surgeons really started to see the value of what we were doing. We help them land clients that pay them tens of thousands of dollars… and we're not nearly that pricey! One of our bariatric surgeons saw revenue grow every single month because of what we were doing."
Between Facebook and Google ads alongside their SEO services, SEO Guru Atlanta is able to help companies grow year over year, taking over their market one search and one ad at a time.
SEO Guru Atlanta also works with HVAC companies and local contractors.
"The little guys are where it all started. Average Joes like me running companies in their local area. Then we started to get the surgeons and that's when it took off."
SEO Guru Atlanta publishes their testimonials online for everyone to see. If you want to know what people say about their services, go to https://seoguruatlanta.com.
Contact Details
Business Name: SEO Guru Atlanta
Address: Cumming, GA 30041, United States
Phone no: 678-520-9925
Website: https://www.seoguruatlanta.com/
Email: jeff@seoguruatlanta.com
Media Contact
Company Name: SEO Guru Atlanta
Contact Person: Media Relations
Email: Send Email
Country: United States
Website: https://www.seoguruatlanta.com/