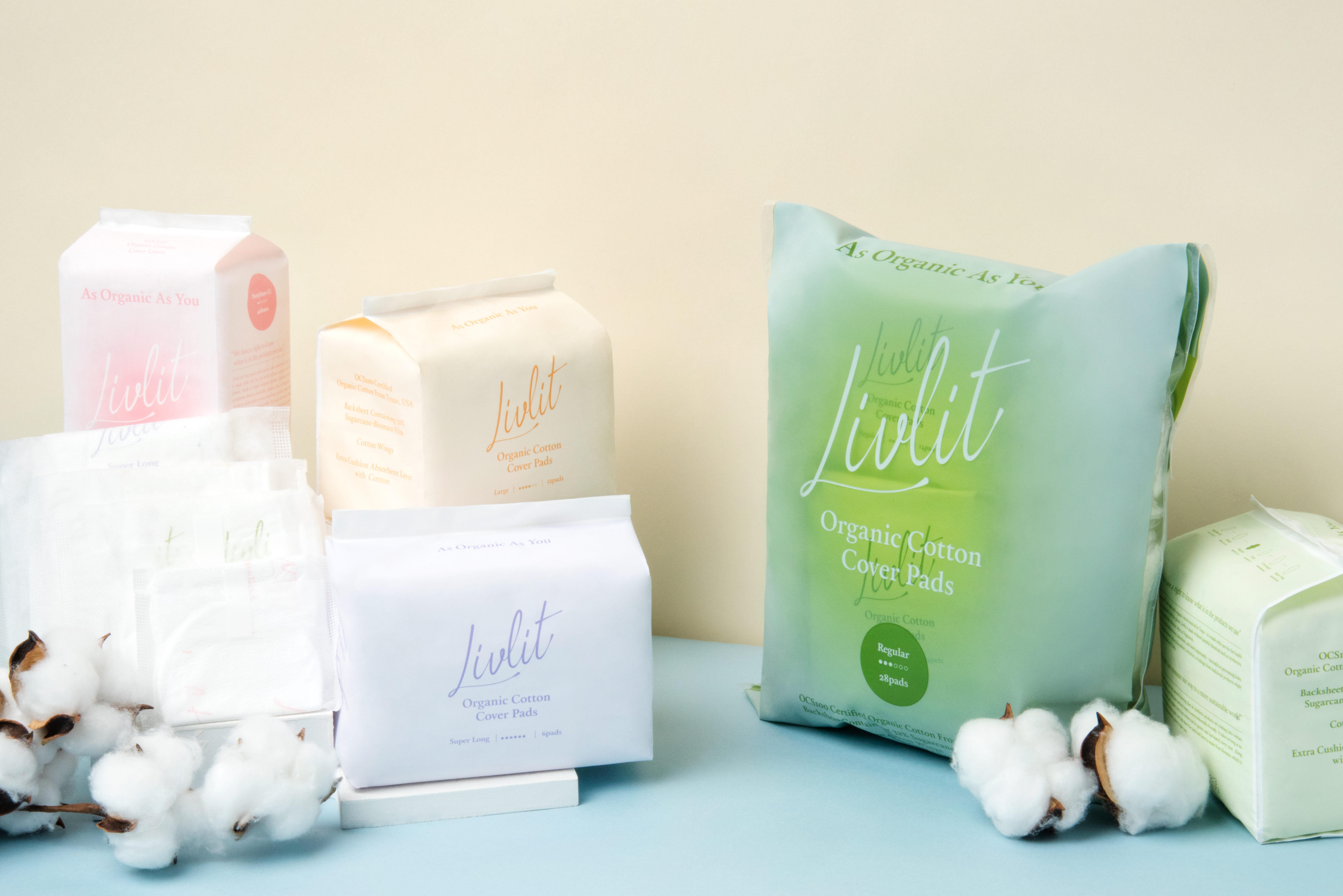 Makers of innovative organic pads, LIVLIT, continue to receive accolades for their range of products from the Livlit Organic Pads line
LIVLIT is undoubtedly raising the bar in the global sanitary pads market considering the reviews pouring in from customers for their main product, the Livlit Organic Pads. The organic pads brand specializes in making comfortable pads free of harmful chemicals such as synthetics, dioxins, pesticides, chlorine, dyes, or fragrances. The product, which is No SAP but chemical-free cotton core, comes in different variants – liners, regular, large, and super long, to meet the diverse needs of all categories of users.
There has been an increase in the demand for sanitary pads across the globe, with several brands emerging to meet the needs of women. Unfortunately, many of the products in the multi-billion-dollar market have not particularly satisfied the needs of customers in terms of comprehensiveness and safety. However, the team at Livlit looks poised to change this narrative with their Livlit organic pads.
The product is particularly unique for being 100% chemical-free, ensuring no irritation or infection, as not only the top sheet is organic cotton from Texas, but also chemical-free cotton core and cotton wings to ensure comfort and deliver a soft, silky feeling. The product has a breathable biomass waterproof back sheet containing 32% sugar cane-biomass Film to maximum airflow. The hypoallergenic chemical-free pads are ultra-thin and made using shredded cotton technology to offer extra protection to users.
In addition to delivering maximum protection and comfort to users, Livlit is also eco-friendly, as it requires less time to break down into carbon dioxide emitted from plant materials, and less fuel-dissipating carbon emissions to help prevent global warming.
Livlit is currently available on Amazon, where it has continued to receive accolades from health-conscious across the globe. "I am in love. These pads are amazing. Not only are they super absorbent and have great adhesion, but they are super soft and comfortable. I know this is a little TMI, but with store-bought brands, I always dealt with irritation brought on by something that was within the material of the pads, as if it were a mild allergic reaction to the chemicals. On top of it, the harsh materials always left me feeling like I had on a mini wet diaper, which was disgusting. These pads are night and day. Due to the perfect placement for the wings, there is little to no bunching or shifting. I am converted and fully do not expect to go back."
For more information about Livlit and the range of products from the brand, visit Instagram, and Amazon.
Media Contact
Company Name: Livlit
Contact Person: Hyojin Kim
Email: Send Email
Country: United States
Website: https://www.amazon.com/dp/B08ZJSF9PL/ref=emc_b_5_i?th=1