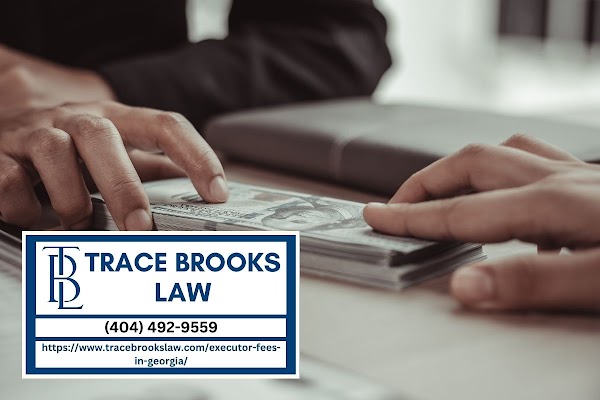 Living trust lawyer Trace Brooks has released an in-depth article on the subject of living trusts in Georgia, providing a wealth of knowledge for individuals planning their estates. The founder of Trace Brooks Law, Brooks has a deep understanding of trusts and is keen to share his insights.
In the first part of the article, the living trust lawyer highlights the importance of estate planning not just for a family's future, but also for the individual's own future. Brooks explains that living trusts, including revocable living trusts, are popular tools in estate planning, and advocates for a comprehensive evaluation of one's situation before making a decision. "At Trace Brooks Law, we can help you understand your options and equip you with the knowledge to make an informed decision about your estate plan," said Brooks.
The living trust lawyer then proceeds to explain what a living trust is and how it can be beneficial to individuals. A living trust is a trust created during the trustor's lifetime and can be modified as the trustor goes through various life milestones. He adds that this flexibility is particularly true for revocable living trusts which can be altered or cancelled by the trustor during their lifetime.
Brooks emphasizes that a well-crafted living trust can be a powerful and flexible tool for the unexpected, but only if the trust is legally sound and leaves no room for errors or doubts. "A skilled Georgia living trust lawyer can help ensure an individual's trust is legally binding and does not leave room for errors or doubt," Brooks added.
In the later part of the article, Brooks illustrates how a living trust lawyer can assist in the creation of a living trust in Georgia. Brooks acknowledges that while creating a living trust, specifically a revocable trust, does not require the help of an attorney, having a skilled attorney can bring numerous benefits.
"Your attorney should work with you and understand your goals and what you want your living trust to accomplish," Brooks advised. He emphasizes that getting proper legal advice can make a significant difference in establishing a solid estate plan.
Brooks further emphasizes the importance of having a trust that is tailored to a person's unique situation and compliant with the law. He notes that as life circumstances and laws change, a living trust lawyer or an attorney at law can provide assistance in updating and reviewing an estate plan.
The article is a testament to Brooks' commitment to his role as an attorney ensuring his clients' interests are prioritized. It provides a thorough understanding of trusts, living trusts, and the role lawyers can play in estate planning.
About Trace Brooks Law:
Trace Brooks Law is a reputable Atlanta-based law firm that provides quality estate planning assistance. Founded by Trace Brooks, a renowned Georgia living trust lawyer, the firm leverages its extensive experience and knowledge of the law to assist clients in achieving their estate planning goals and preserving their legacies. The team at Trace Brooks Law is dedicated to understanding each client's unique situation and creating a plan that reflects their goals.
Embeds:
Youtube Video: https://www.youtube.com/watch?v=RUQPQyHCI_M&t
GMB: https://goo.gl/maps/us6WxV1tw1L5ieo29
Email and website
Email: trace@tracebrookslaw.com
Website: https://www.tracebrookslaw.com/
Media Contact
Company Name: Trace Brooks Law
Contact Person: Trace Brooks
Email: Send Email
Phone: (404) 492-9559
Address:1275 Peachtree St NE #525
City: Atlanta
State: Georgia 30309
Country: United States
Website: https://www.tracebrookslaw.com/