When it comes to distance learning programs, the state government makes important decisions and develops government policy to evaluate how various technology tools can be used to enhance digital learning and provide all students with an equal opportunity to receive lifelong learning opportunities through e-learning techniques, especially during this difficult pandemic period COVID-19. The mission of LiveTrainingLab is to assist the Imran Khan (Prime Minister Pakistan) and youth in Pakistan's education sector.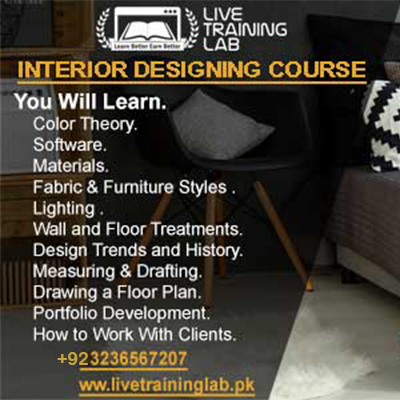 The Role of the Government of Pakistan in Supporting Online Learning
Online learning is a modern way for students to learn outside of the campus that has gained a lot of coverage throughout the country. As a result of the current worldwide situation, many universities and colleges have closed, forcing students to rely on e-learning platforms. Pakistan's government has a critical role in sponsoring and promoting this form of education. Policies that aid in the shaping of education, the provision of assets, and the promotion of e-learning have been implemented.
Different countries, like the USA, Canada, and Germany, involving both state and federal governments now offer more opportunities and incentives, assuring that all students have access to best-quality remote or online learning. Lab Training Lab is now offering online learning courses which are mentioned above, which can actually help young people in the future with online earning on different platforms, for example, Fiverr, Upwork, Freelancer, etc.
Why to choose Live Training Lab?
One should choose LiveTrainingLab.pk platform on Internet nowadays because LiveTrainingLab.pk provides the greatest courses taught by the best training faculty in the globe. The courses are mentioned below:
Architecture Course Interior Designing Course
AutoCAD Certification Training
Search Engine Optimization Training
Course on Web Development
Graphic Designing Courses Social Media Training
WordPress Training Course
Other Freelancing Course
LiveTrainingLab is now giving a discount of 50% off the fee on all the online courses, which is the most beneficial for all students, especially overseas students from different countries.
Media Contact
Company Name: LiveTrainingLab.PK
Contact Person: Media Relations
Email: Send Email
Phone: +923236567207
Country: Pakistan
Website: https://livetraininglab.pk