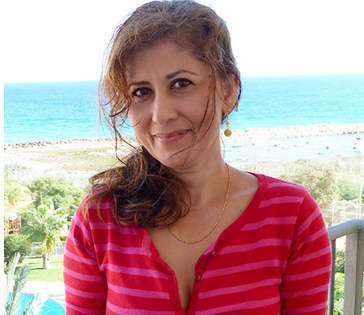 With Christmas right around the corner, many cooking enthusiasts are getting ready to prepare a multitude of dishes. However, a chef is only as good as the recipe they follow. In order to assist veteran and up-and-coming chefs in their attempts to shine this Christmas, LinsFood has recently introduced their collection of Christmas recipes from around the world.
LinsFood is a leading online food blog frequently visited by those with a shared love of cooking. It provides an abundance of tips, recipes and general information for chefs and cooking enthusiasts alike. With the festive season fast approaching, LinsFood provides an international focus on Christmas cuisine throughout December. With a wide selection of recipes from around the world, why not try something different this Christmas and learn how to make the perfect Christmas meal with LinsFood. They have added delicious Christmas recipes from Europe, Asia, the Middle East and Africa.
These hand-picked recipes are some of the most popular meals served at this time of the year throughout the world. The diversity and vibrancy of the recipes available on LinsFood ensures that every reader will find something that they would love to try out, some of their most popular additions were their Italian Christmas Recipes. Each recipe provides step-by-step instructions and lists all the required ingredients in an easy to read and engaging format.
LinsFood has been one of the leading online resources for food recipes globally. With their new Christmas recipes from around the world, they aim to retain their position as one of best online food blogs for international recipes. English Christmas Recipes, among many others are increasing in popularity and LinsFood offers a wide range of English recipes that can be found on their blog. With so many cuisines and cultures available to choose from, LinsFood remains renowned for their wide selection of the very best recipes from around the world.
About Linsfood.com:
LinsFood is an online food blog written by Azlin Bloor. She is a chef, culinary instructor and food blogger. Born and raised in Singapore, she is multicultural and multilingual. It is this cultural mix that she hopes to incorporate in all her dishes. She has many years of culinary education, which has given her a rare depth of knowledge and expertise in a wide range of cuisines and cultures. With Linsfood, she hopes to develop an interest for international cuisines in her readers and followers. Her new collection of Christmas recipes from around the world is a perfect example of this.
For more information: https://www.linsfood.com/
Media Contact
Company Name: LinsFood.com
Contact Person: Azlin Bloor (Culinary Instructor and Blogger)
Email: Send Email
City: Bournemouth
State: Dorset
Country: United Kingdom
Website: https://www.linsfood.com/