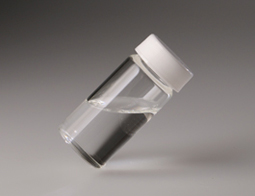 Global Linear Alpha Olefins Market to Reach US$ 12.3 Billion by 2024, Impelled by Wide-scale Applications – IMARC Group
The global linear alpha olefins market is driven by their extensive utilization across various industries, including packaging, and pulp and paper.
According to the latest report by IMARC Group, titled "Linear Alpha olefins Market: Global Industry Trends, Share, Size, Growth, Opportunity and Forecast 2019-2024", the market size reached a value of US$ 9 Billion in 2018. Linear alpha olefins (LAOs) are alkenes having a chemical formula of CxH2x, with a double bond at the first carbon atom of the chain. They are mostly manufactured by the oligomerization of ethylene molecules in the presence of a solvent and catalyst. It can also be produced by Fischer-Tropsch synthesis, followed by purification. The physical properties of linear alpha olefins vary depending on the carbon chain length. For instance, carbon length of C6-C18 are transparent and colorless liquids while C20+ are waxy solids. In recent years, the demand for linear alpha olefins is rising as they not only improve the quality of end-products where they are used but also ensure a cleaner and safer production process.
Report Overview: https://www.imarcgroup.com/linear-alpha-olefins-market
Global Linear Alpha Olefins Market Trends:
Known for their high purity, the linear alpha olefins are utilized in diverse applications ranging from waxes and plastic packaging to the high-performing engine and industrial oils and other specialty chemicals. They are also used as comonomers for the production of polyethylene, which is further used in synthetic lubricants; and for the production of alcohols, primarily used in detergents and plasticizers. Apart from this, to ensure continuous product development of linear alpha olefins, manufacturers are adopting innovative technologies to increase productivity and cost-efficiency as well as maintain higher safety and environmental standards. Moreover, ongoing investments are being made by leading companies on R&D activities, expertise and testing of bio-based linear alpha olefins to minimize waste generation. Linear alpha olefins are also used in the manufacturing of synthetic acids, pulp and paper, which is further having a positive effect on the growth of the market. Looking forward, the market value is projected to reach US$ 12.3 Billion by 2024, at a projected CAGR of 5.1% during 2019-2024.
Request For Free Sample Pdf Copy @ https://www.imarcgroup.com/linear-alpha-olefins-market/requestsample
Market Summary:
Based on the type, the market has been segmented into butene, hexene, octene, decene, dodecene, tetradecene, hexadecene, octadecene, eicosene, and others.
The report has analyzed the linear alpha olefins according to the end use, which mainly includes LLDPE, detergent alcohols, HDPE, lubricants and LDPE.
On the geographical front, the global linear alpha olefins market has been divided into North America, Middle East, Western Europe and South Africa.
The competitive landscape of the market has also been examined with some of the key players being Shell Chemical Ltd., Chevron Phillips Chemical Company LP, Sasol Limited, the DOW Chemical Company and ExxonMobil Chemical Company.

Browse related reports:
Global Methanol Market Report and Forecast 2019-2024: https://www.imarcgroup.com/methanol-technical-material-market-report
Global Oxo-Alcohol Market Report and Forecast 2019-2024: https://www.imarcgroup.com/oxo-alcohol-technical-material-market-report
About Us
IMARC Group is a leading market research company that offers management strategy and market research worldwide. We partner with clients in all sectors and regions to identify their highest-value opportunities, address their most critical challenges, and transform their businesses.
IMARC's information products include major market, scientific, economic and technological developments for business leaders in pharmaceutical, industrial, and high technology organizations. Market forecasts and industry analysis for biotechnology, advanced materials, pharmaceuticals, food and beverage, travel and tourism, nanotechnology and novel processing methods are at the top of the company's expertise.
Media Contact
Company Name: IMARC Group
Contact Person: Richard Lewis
Email: Send Email
Phone: 6317911145
Address:309 2nd St
City: Brooklyn
State: New York
Country: United States
Website: www.imarcgroup.com