Quality Smartwatches with strong battery life and durability that is set to exceed customers' expectations
Leading watch company, Lige, announces the addition of smartwatches for men and women to its product line. Over the years, Lige has grown to become a leader in the watch industry and is now offering smart android watches that come with standard water depths resistant materials. As such, Lige watches are resistant to rain and water splashes. Among these watches are the 1.28" Full Touch Screen Smart Watch, IP67 Waterproof Gentleman style & Sports Men Smart Watch, LIGE Bluetooth Phone Smart Watch for Women & Men among others.
The watch company ensures that customers can find smartwatches that cater to their specific needs. Each of Lige's smartwatches comes with specific features that allow users to connect their watches to a phone's GPS and Bluetooth. Users can also view track maps on their phones with 100% accuracy.
Lige believes that every detail matters when it comes to making watches. Therefore, all Lige products are built with mineral glass lenses and an all-steel case that offer strength and durability. Also, the company incorporates Japanese quartz movements into its watches while maintaining superior quality and performance.
Every Lige smartwatch is carefully selected to give customers the best products at the lowest price. Watches such as the Lige Bluetooth Phone Smartwatch come with strong battery life and can serve as a life assistant, a sleep monitor and assist in professional sports. The LIGE Heart Rate Monitor Sleep Monitor Smartwatch is designed with a large HD screen, a remote camera and a strong battery life. In addition, it serves as a sport and health companion.
Founded in 2012, Lige has expanded its market to the United States, Canada, the United Kingdom, Germany, France, Italy and Japan among other countries in a bid to showcase its superiority and quality.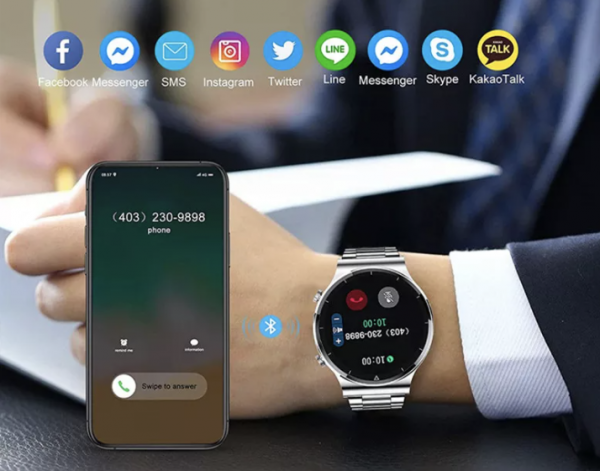 For more information on Lige smartwatches, visit the website on – www.ligesmart.com.
Media Contact
Company Name: LIGE smart watch
Contact Person: Nolan Yang
Email: Send Email
Address:Pecan Green Way
City: Houston
State: Texas
Country: United States
Website: http://www.ligesmart.com