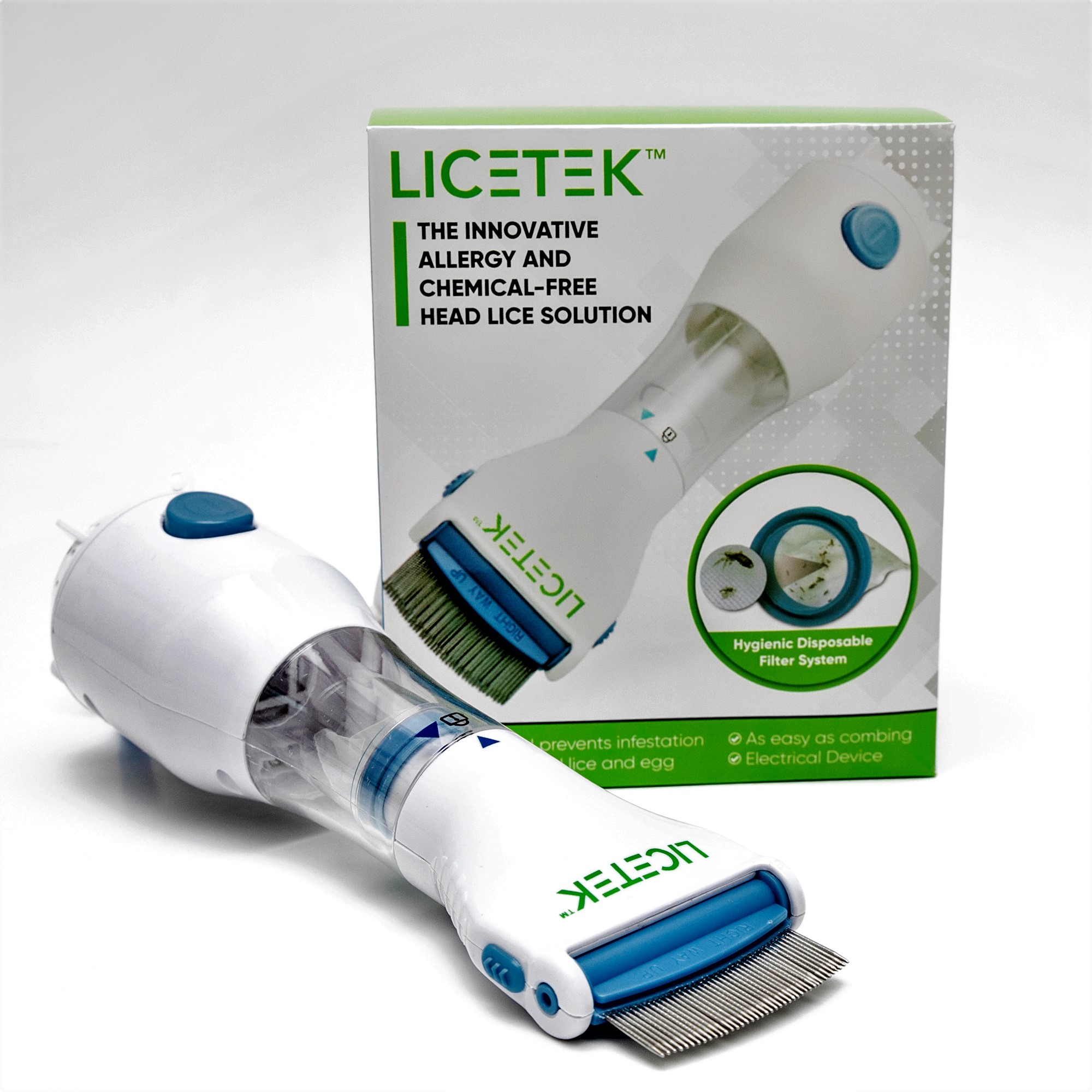 Leading lice elimination solutions provider, Licetek, offering an innovative lice treatment option that saves consumers from harmful chemical-laden products.
Licetek is not relenting on their efforts to deliver the best possible lice removal experience to as many people as possible in different parts of the world. The company currently offers the electric head lice comb designed for all categories of users, helping to eliminate all traces of lice and eggs and reduce the risk of another lice infection by as high as 88%.
Lice infestation remains one of the commonest and most disturbing hair issues faced by millions of people across the globe. Over the years, several possible solutions have emerged from a plethora of hair and beauty companies. Unfortunately, many such solutions do not particularly meet the needs of users as they are either exorbitantly priced or fail to deliver as claimed.
It gets even worse as many of the so called effective solutions are chemical-laden and often have side effects. However, the team at Licetek looks poised to change this narrative by leveraging technological advancement to offer chemical-free lice removal solutions.
The company's lice comb comes with a special Nano-Bind teeth technology that ensures the effortless removal of lice and eggs by simply combing the hair. The comb also has a vacuum that pulls all lice and eggs into a confined filter pouch, with a UV Light Technology eliminating all lice and eggs. The user-friendly solution is painless and can be used by anyone, with its ergonomic and compact design ensuring that every corner of hair and scalp is reached. It also offers a disposable hygienic filter capture system.
The cost-effectiveness, comprehensiveness, and user-friendliness of the lice zapping comb from Licetek have endeared it to a lot of families, with accolades coming from different quarters. "I cannot tell you how much I love this device for flea combing my cats and kittens! It works even though it was made for head lice. I have gotten nearly 100 fleas off my cats that the regular flea comb couldn't reach. This thing is so relaxing to use and it doesn't make too much noise either, just a humming sound. Bonus is it sucks the eggs off their fur too!" said Amanda S., a LiceTek user.
Each package of the lice eliminator comes with a user manual, one Licetek Automatic Head Lice Eliminator, and three filter pouches.
For more information about the lice eliminator, please visit – www.licetek.com.
Media Contact
Company Name: LiceTek
Contact Person: Mike
Email: Send Email
Phone: 631 919 3322
Address:1117 Villa Lane.
City: Boynton Beach
State: Florida
Country: United States
Website: https://licetek.com/