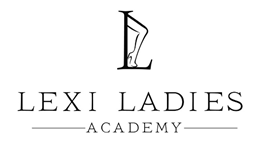 London, England – 12 August, 2019 – Lexi Lou, former professional stripper and founder of Lexi Ladies Academy, has released the second version of her "Professional Stripper System." This training course teaches exotic dancers everything from how to read a room to how to invest their hard-earned cash. The Professional Stripper System 2.0 includes newly updated videos and more information to guide strippers to financial independence.
"Unlike a regular job where you can plan to retire at 65, this industry isn't going to allow you that much time. So unless you're planning to set the record of becoming the World's Oldest Stripper, then you need to start implementing these techniques straight away," said Lexi Lou, former professional stripper and founder of Lexi Ladies Academy.
The Professional Stripper System 2.0 is a complete system that takes women from simply dancing for money to being successful business owners. Even club owners and women who have never danced before benefit from the techniques, mindset, and financial advice that Lexi offers.
"The PSS 2.0 is going to show you exactly how to get started becoming a top earner in the stripping Industry that way you don't have to wing to or worry about trying to figure things out all on your own," Lexi Lou said. "I urge you to take advantage of the years I spent learning these tips, so you don't have to make the same mistakes."
The Professional Stripper System 2.0 is not a "stripping" system as much as it's a business plan. The business happens to be stripping. Lexi teaches her students to approach their work as professionals and to make the most of the limited time they have on stage.
"Lexi is the voice you need – and want – to have around during your career as a dancer. I'm definitely looking forward to working with her further, and improving further and further, not only as a dancer, but as a business woman." – Vivian, a professional exotic dancer
Lexi Lou is widely recognized as a leading world authority on effective personal transformation in the Stripping industry through her creation, The Professional Stripper System 2.0. Her ability to understand people at a profoundly deep level and identify both hidden and unconscious patterns of behavior have made her and her students top earners in gentlemen's clubs worldwide. After finding tremendous success as an exotic dancer for over ten years, having worked all over the world in the best clubs, all the while studying the most successful girls everywhere she went, Lexi created this course to give back.
If you would like more information about this topic, please contact Lexi Lou at +447539299100 or email at academy@lexiladies.com.
Media Contact
Contact Person: Lexi Lou
Email: Send Email
Phone: +447539299100
Country: United Kingdom
Website: www.LexiLadiesAcademy.com