Legal-Ease International the World Leader in Legal English has begun for the first Time a Legal-Ease Group on Legal English. This group provides vocabulary and different terms to participants daily.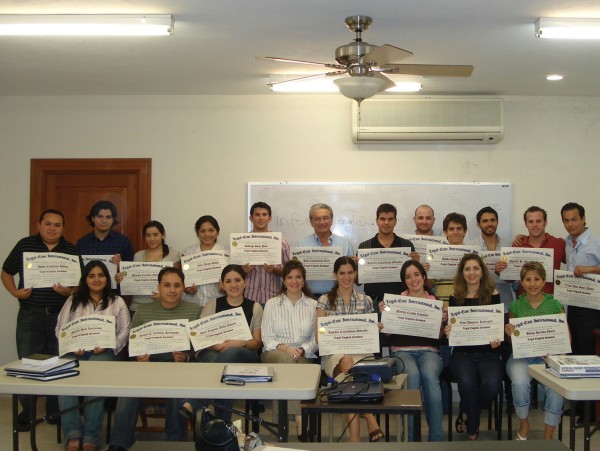 The terms are sent out directly via Facebook to our members. Dena Falken Founder of Legal-Ease International is hands on in this endeavor and Founder of this group. It is a daily reminder of the terms learned in the Legal-Ease Seminar through another venue.
It also provides a free service for Foreign Legal professionals that can not afford the Legal-Ease Seminar or simply want to review daily. Most of our clients and potential clients do however have Facebook, so this Legal English group is a perfect way to learn without worrying about the cost. Our love of teaching and training in Legal English has prompted this new Facebook group and we look forward to sharing and teaching with as many Professionals that need our services around the World. Legal Professionals from Mexico, South America, and the Middle East participate. It is interesting to see the needs that all Legal Professionals have in Legal English, when it is not the first language. The Facebook group provides a great venue for others to network as well.
The Facebook group of Legal English formed exclusively by Legal-Ease International brings together Professionals that share a common need. It is a new idea, and a needed service. Legal-Ease International Legal English Facebook group… once again, helping Foreign Professionals with Legal English. The Facebook Legal English group receives the term every day.. It is a great way to start the day. A new term, and learning, what could be better.
At Legal-Ease International we pride ourselves on new and innovative ways to train Foreign legal professionals and students in Legal English. The Facebook Legal-Ease group is just one more way. Join us. 25 years of helping the world, and we are not stopping. This Facebook group is one more way to reach out to those that need our services.
Media Contact
Company Name: Legal-Ease International
Contact Person: Dena Falken
Email: Send Email
Country: United States
Website: http://www.legalenglish.com/