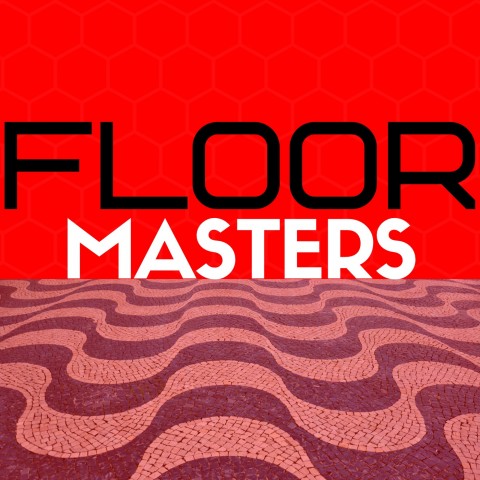 For all the people who are seeking knowledge related to professional custom flooring installation, their search ends on "Floor Masters Podcast". Hosted by Anthony Moses, the "Floor Masters Podcast" gives owners, builders, and installers the right information that they need to have before starting with custom flooring installation. With relevant trivia related to floor installation, this podcast has been helping people in customizing their dream houses and offices since 2019.
"Floor Masters Podcast" is a monthly podcast that helps its listeners in understanding the trends that are associated with the art of installing custom flooring. With over 40 episodes to date, "Floor Masters Podcast" has received massive reception from listeners worldwide. Through this podcast, the host, Anthony Moses, gives tips on do's and don'ts while installing customized floors so that people would not make any common mistakes.
Anthony Moses is a tile contractor, who after honing his craft for several years in the industry, decided to launch his podcast to help people across the world receive just the right information related to the flooring and tile industry.
A review by Tdixon508 on "Floor Masters Podcast" says, "Great podcast!
I recently purchased a rental home, and these tips on how to and how not to do things are extremely helpful! Keep up the great work guys."
Anthony Moses invites various guests on the podcast who share their expertise and knowledge on the subject. The guests talk about subjects like hiring a helper, having a showroom, passion, creativity, etc.
The latest episode of "Floor Masters Podcast" went live on December 31, 2020, and is titled "How to be #1 in your market". This episode features Ray Corral of Mosaicist Inc. Ray is a successful entrepreneur who has strategically set himself and his company up to be the #1 mosaic manufacturing, design, and installation company in the United States. Ray shares his expertise with the listeners, which helps them reach the top in their respective markets.
Anthony is a jovial host that keeps the listeners hooked to the podcast till the end. Listeners can't get enough of the podcast and wait every month for the release of a new episode.
"Anthony Moses has a great personality but more importantly he has the information and abilities necessary to excel in his profession. He does EXCELLENT WORK!!" says a review by Stamleygirl on "Floor Masters Podcast".
Catch "Floor Masters Podcast" now on Apple Podcasts.
Media Contact
Company Name: Simply Intricate Designs LLC
Contact Person: Anthony Moses
Email: Send Email
Country: United States
Website: www.simplyintricatedesigns.com