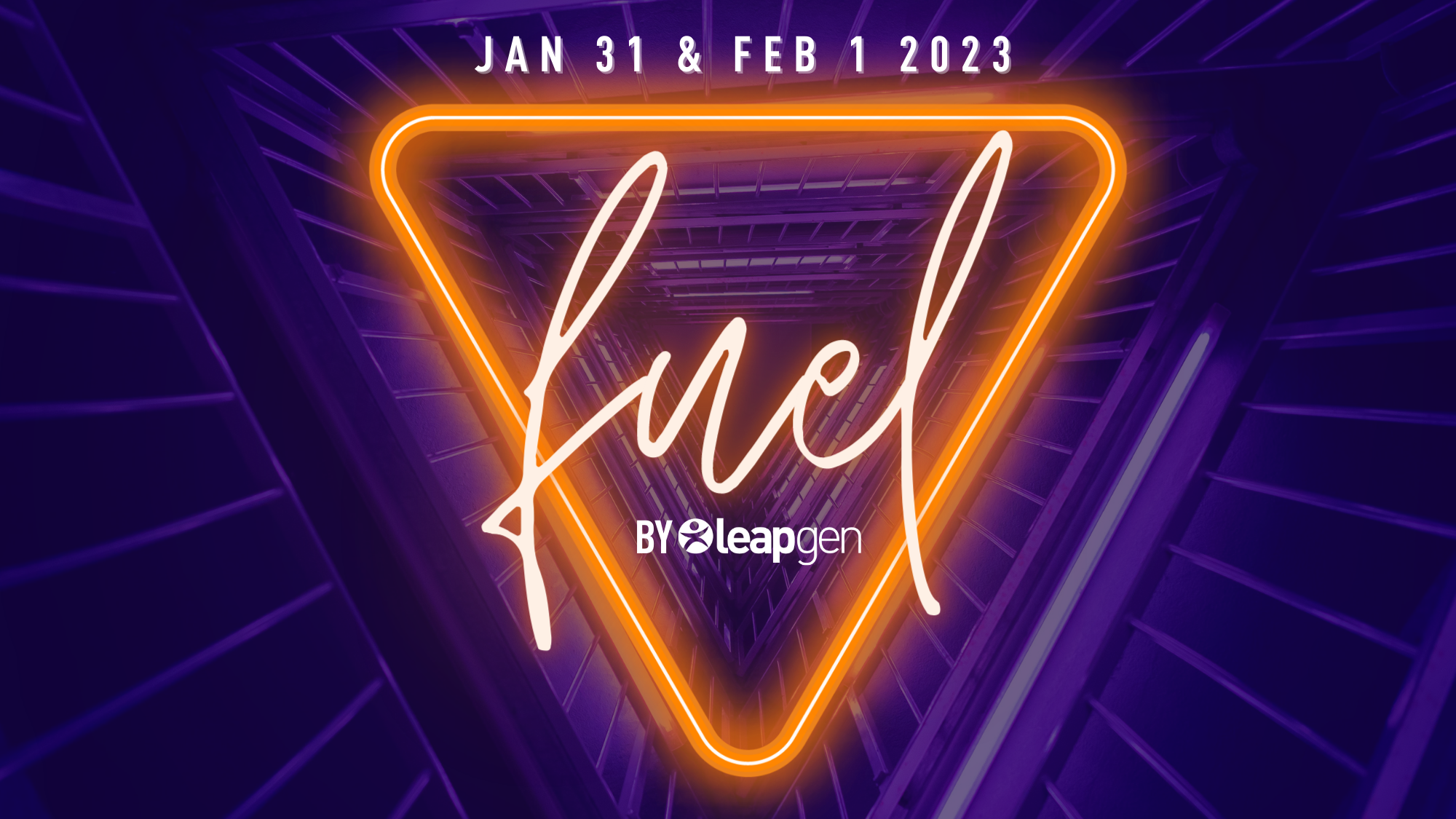 Leapgen hosts two days of complimentary speaker events that expand on the People Function and how HR teams can better prepare for industry shifts in 2023 through digital transformation.
JANUARY 4, 2023 – Minneapolis, Minnesota – Leading HR technology consultancy, Leapgen hosts two days of events with 17 renowned speakers across 12 different sessions. The event will occur from January 31st, 2023, to February 1st, 2023, from 11 am EST and onwards.
"At the core of Leapgen is a belief that a community infused with content creates a movement to change an industry. The Fuel event has been designed to continue to create an ecosystem of practitioners, solution providers, and consultancies working to create a better, brighter now of work," says Jason Averbook — CEO and Founder of Leapgen.
About FUEL
Much of the transformation HR teams have been able to drive is enabled by technology. While there is a lot for HR Professionals to be proud of, there is no time for complacency. You can't just do digital. You need to be digital.
2023 will bring more of the same AND new challenges and opportunities to the People Function. HR teams must be ready to deploy digital strategies in hybrid and remote work, skills management, employee well-being, company culture, talent intelligence, and DEI&B.
The need to think and act differently has never been more important. For HR leaders who want their functions to thrive in 2023 and beyond, digital will be the way to do business. This means developing a vision for your operating model, putting your people at the center of everything, reimagining HR services and processes, powering it with data, and enabling it with cloud technologies.
"We've had more conversations about the digital operating model in 2022 than the prior four years combined. 2023 is the year that organizations need to live into that vision to be digital. Fuel is an opportunity to come to learn how to do that from both Leapgen's experts and real-life client success stories," says Alex Zea, VP and Client Partner at Leapgen.
Find more information and register for Fuel to learn from our experts here.
About Leapgen
Leapgen is the leading digital transformation company shaping the NOW of Work. As a trusted HR technology consultant, they are employing some of the world's leading experts in HR technology product design and deployment, HR shared services and operating models, digital learning, skills development, and talent management. Leapgen is focused on the radical changes in the new digital workplace that put intense pressure on employer trust and communication, digital transformation, reskilling the workforce, and optimizing workforce technology to drive maximum business value.
Leapgen provides a research model available to both Solution Providers and Enterprise Companies, paired with advisory and coaching assistance to understand business, markets, key trends, and workforce behavior.
Media Contact
Company Name: Otter PR
Contact Person: Melanie Parncutt
Email: Send Email
Phone: 7274002578
Address:320 1st Ave N Suite 110
City: St. Petersburg
State: Florida
Country: United States
Website: OtterPR.com