Leading provider of home electrical solutions, Pro Electric, allowing clients to get fast and accurate quotes via phone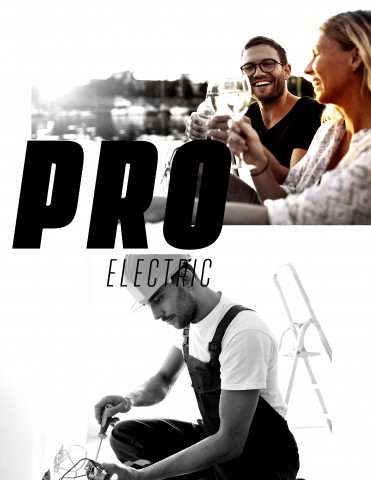 Pro Electric has remained one of the most sought-after licensed electricians in the City of New York and has continued to reiterate its goal of providing its clients with the best possible experience with innovative and effective solutions. One of such initiatives designed to help customers with their Electrical needs are over-the-phone quotes services. The company also provides a price list of its services to its clients on the website, a feature that is rare in the industry.
Homeowners in New York and across the globe spend a lot of resources trying to get the best from every apartment in the house. Electricity and electrical works are essential in making the house a home. This explains why millions of people dedicate lots of resources to ensuring the best possible electrical solutions. Unfortunately, such solutions are not particularly accessible to many residents in and around NYC. This is where Pro Electric has been able to make a difference over the years by providing quality yet affordable electrical solutions to clients across the most populous city in the United States.
The company offers a wide range of services to cater to its residential and commercial clients. The categories of the services provided by the company include installation of Telephone Jacks, switches, Outlets, and fixtures, as well as the upgrade of electrical panels. Other services offered by Pro Electric are home wiring, installation of Lightning Protection Systems, generator installation, replacement of light fixture, and Electric Vehicle Charging Station installation.
The Video call Quote feature, which has been described as "the future of Quote giving," is another innovation from Pro Electric. This is in line with the company's goal of empowering its customers to make smart decisions and quick price compare.
The several pricing solutions provided by Pro Electric ensure price transparency while also making it easy for customers to get the best possible electrical solutions provider in the city of New York.
More information about Pro Electric and the unusual customer-driven solutions can be found on their website.
About Pro Electric
Pro Electric is an electrical company founded to cater to the diverse needs of the residents and businesses in and around New York City. With a team of well-trained and highly experienced electricians, the company has grown to become one of the most.
Media Contact
Company Name: Pro Electric
Contact Person: Eli O
Email: Send Email
Phone: +1 (646) 490-2381
Country: United States
Website: https://pro-electric.co